These peanut butter cheesecake overnight oats make for an easy, quick, and healthy breakfast or snack option.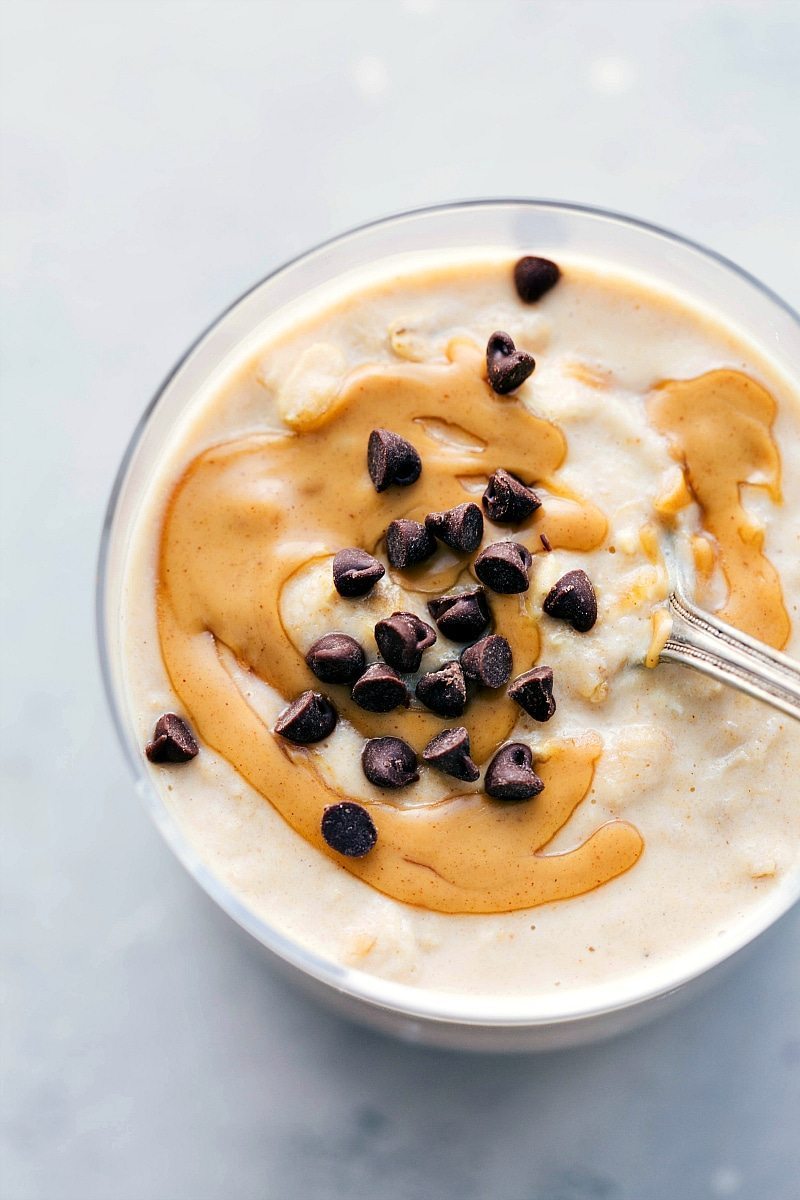 During college, I was all about quick and easy breakfasts. I rarely (if ever) had time to make a breakfast "meal" on the weekdays. Quite honestly, it was a good morning if I crammed in a bowl of cereal at home before leaving for school.
It was during those crazy college years that I discovered overnight oats. They seriously changed my college life. I began to make overnight oats every single night. I would stick them in my backpack to eat during my first class or somewhere on campus while I was studying.
They were the perfect breakfast! Super quick, very filling, and completely convenient!
I always had fun trying out different flavors and adding random things to the oats. Some of my favorite versions included peanut butter and chocolate. And to be honest, all of my favorite foods contain peanut butter and chocolate!
The other morning I realized it had been far too long since I'd whipped up some overnight oats. In fact, I haven't had them since graduating! And so this recipe was born. And it is CRAZY GOOD!! The flavors mesh together perfectly and there is tons of flavor. It comes together super quick and can easily be taken on-the-go.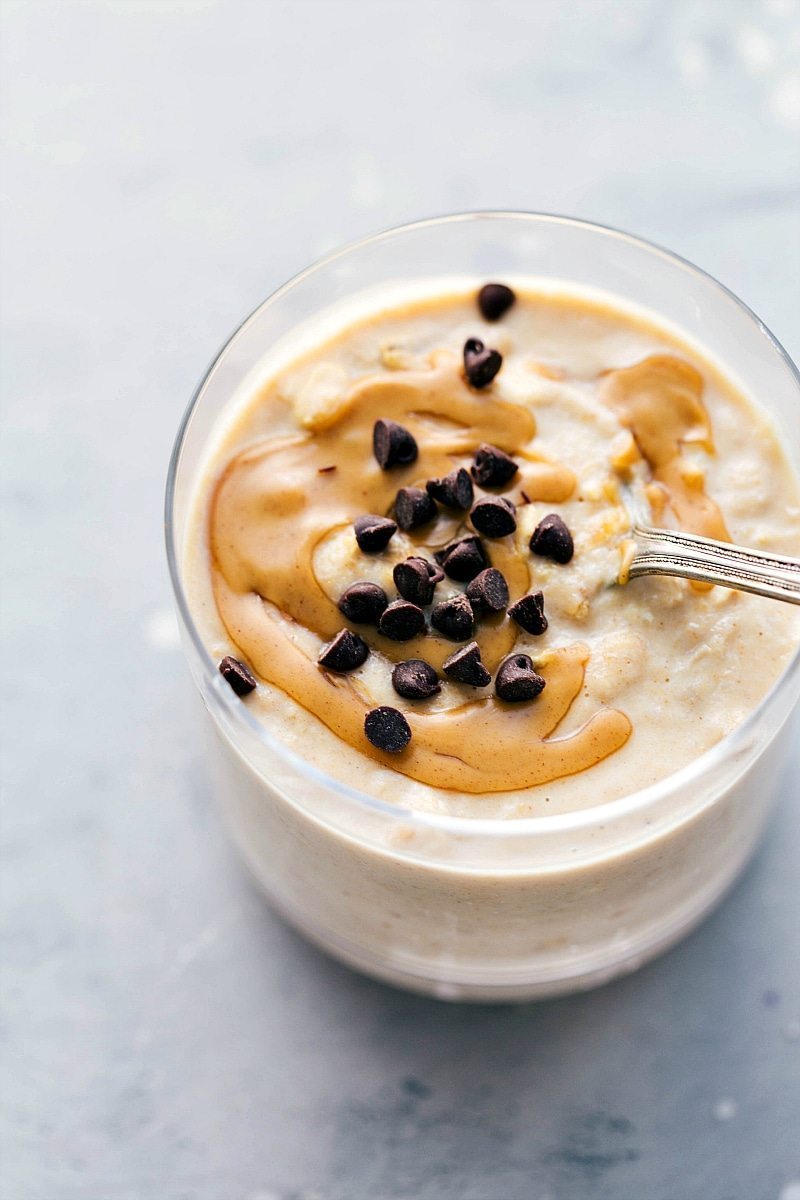 Other on the go breakfasts: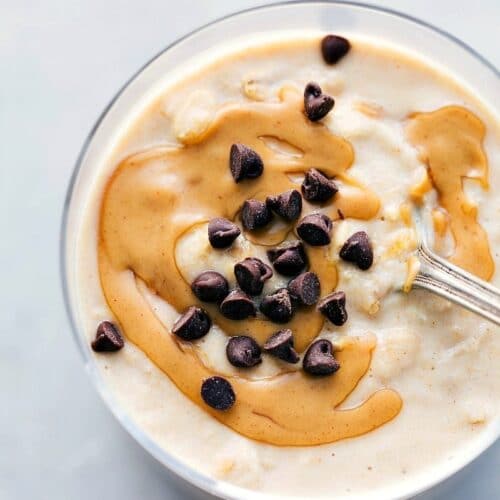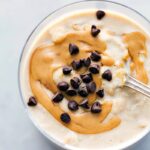 Cheesecake Overnight Oats
These peanut butter cheesecake overnight oats make for an easy, quick, and healthy breakfast or snack option.
Keyword:
Cheesecake Overnight Oats
Ingredients
2

tablespoons

creamy peanut butter

1/2

teaspoon

vanilla extract

Pinch of salt

1/4

cup

unsweetened applesauce or vanilla yogurt*

1/3

cup

unsweetened almond milk

or sub another milk

1/2

cup

old fashioned oats**

2

teaspoons

sugar-free cheesecake pudding

1/2

teaspoon

truvia

or sub another sweetener
Instructions
In a small bowl, combine the peanut butter, vanilla extract, and salt. Microwave for 10 seconds, stir for 10 seconds, and microwave for 10 more seconds.

Add in the applesauce, milk, oats, cheesecake pudding, and sweetener.

Stir well and make sure the peanut butter is mashed in thoroughly.

Transfer the mixture into a small jar or sealed container.

Place in the fridge for at least an hour or until oats are completely softened.

Store overnight oats in the fridge for up to 3 days.
Recipe Notes
*You can substitute a very ripe mashed banana for the applesauce or yogurt **If you want you can substitute quick oats for old fashioned oats and the breakfast will be ready to eat immediately instead of being stored in the fridge overnight.