A healthy and simple Italian Couscous Salad that everyone will go crazy for! (Meal prep options and tips included)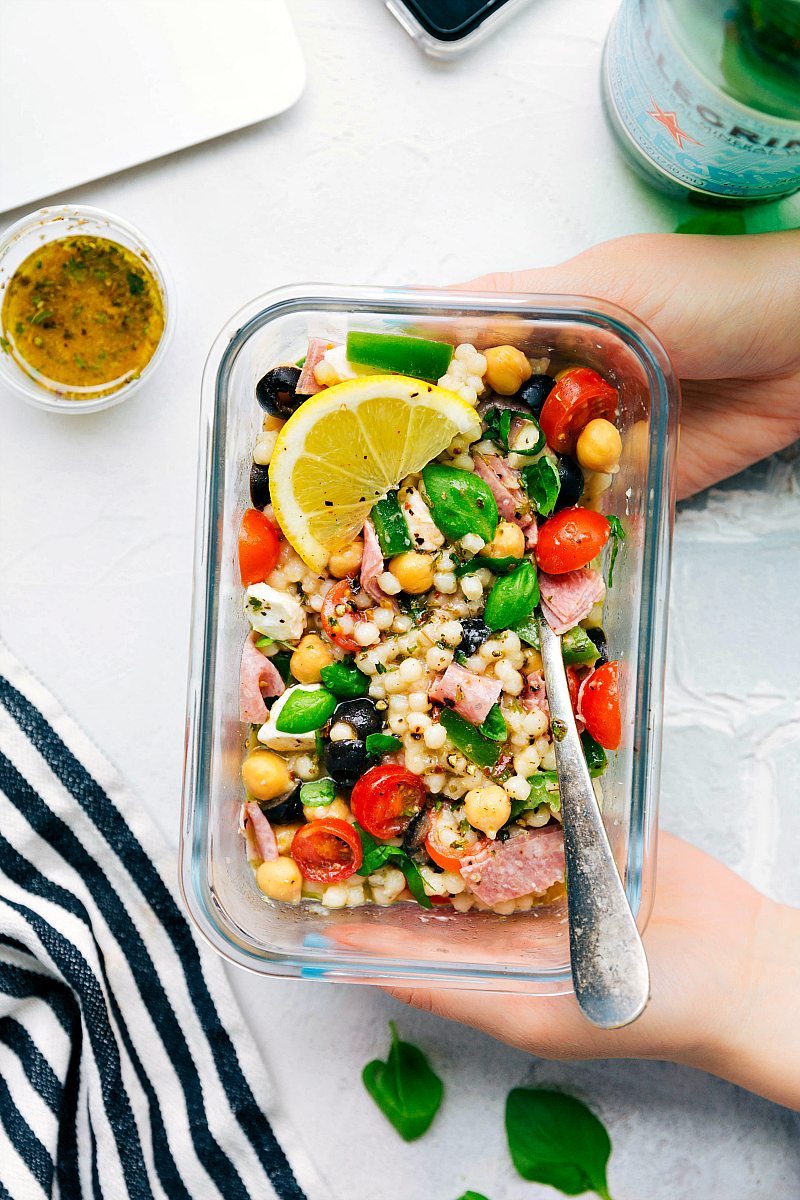 Last week I shared a Greek Couscous Salad and loved seeing the dozens of recreations on social media and sent through email (If you make a recipe and share it on Instagram make sure to tag me @chelseasmessyapron so I can see it!). So many of you enjoyed that last recipe and asked for similar meal prep options/healthier salads so I got to work! And I am thrilled with how this Italian version turned out; I hope you all love it as much as my family has!
It's fresh and light tasting while still being filling and satisfying. The dressing is the perfect amount of tangy, it's packed with spice/dried herbs and has a bit of sweet tied in as well.
Even if you aren't into meal prepping you can still use this recipe for a day-to-day healthy lunch or dinner recipe. This recipe makes 4 generous (adult) dinner servings and perfectly fills up 6 meal prepping containers for 6 meals throughout the week. I don't mind eating the same thing for lunches all week, but if you're worried about getting sick of the same thing you can easily halve the recipe, use a different dressing for different days, change-up the veggies, or add extra veggies (like artichokes, pepperoncini, banana peppers, etc.) for each meal.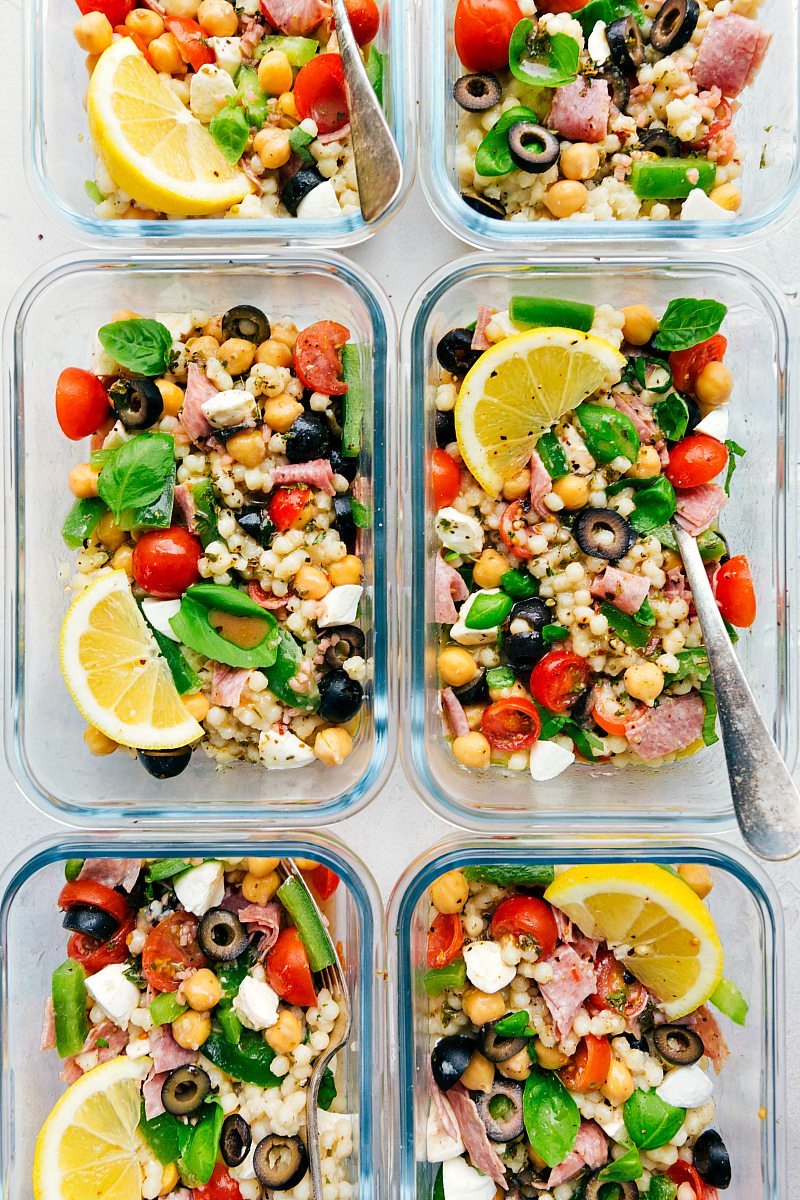 How to make Italian Couscous Salad as a meal prep option:
Get 6 equal-sized meal prep containers, and 6 small containers for the dressing. You'll want to store the dressing separately to avoid the salad getting "soggy." You can buy bulk dressing containers, use tiny (dressing-sized) Tupperware containers, or even use small snack-sized plastic bags.
Prep the couscous first. While the couscous is cooking, prep the veggies. The veggie prep doesn't take too long because the veggies are chopped coarsely. For this salad you'll use fresh basil, cherry tomatoes, a green bell pepper, and olives. These all get chopped up and divided equally among the 6 containers. You'll also chop the salami and cut the bocconcini (egg sized Mozzarella cheeses) into smaller pieces. It is very easy to change-out these veggies to others of your own choosing, based on personal preference. Finally, prep the dressing. The dressing has a few more ingredients than usual, but it is well worth the effort! All you do is combine everything in a mason jar and shake to combine.
I use chickpeas and salami as the main protein in this salad. You can roast the chickpeas if you want to make them crispy (add in some good seasonings or just freshly cracked salt + pepper!). To make this vegetarian, simply leave off the salami (and add in another can of beans — kidney beans would be delicious!)
Finish it off with some freshly cracked salt + pepper, a wedge of lemon (that you'll squeeze on right before enjoying), and some fresh basil!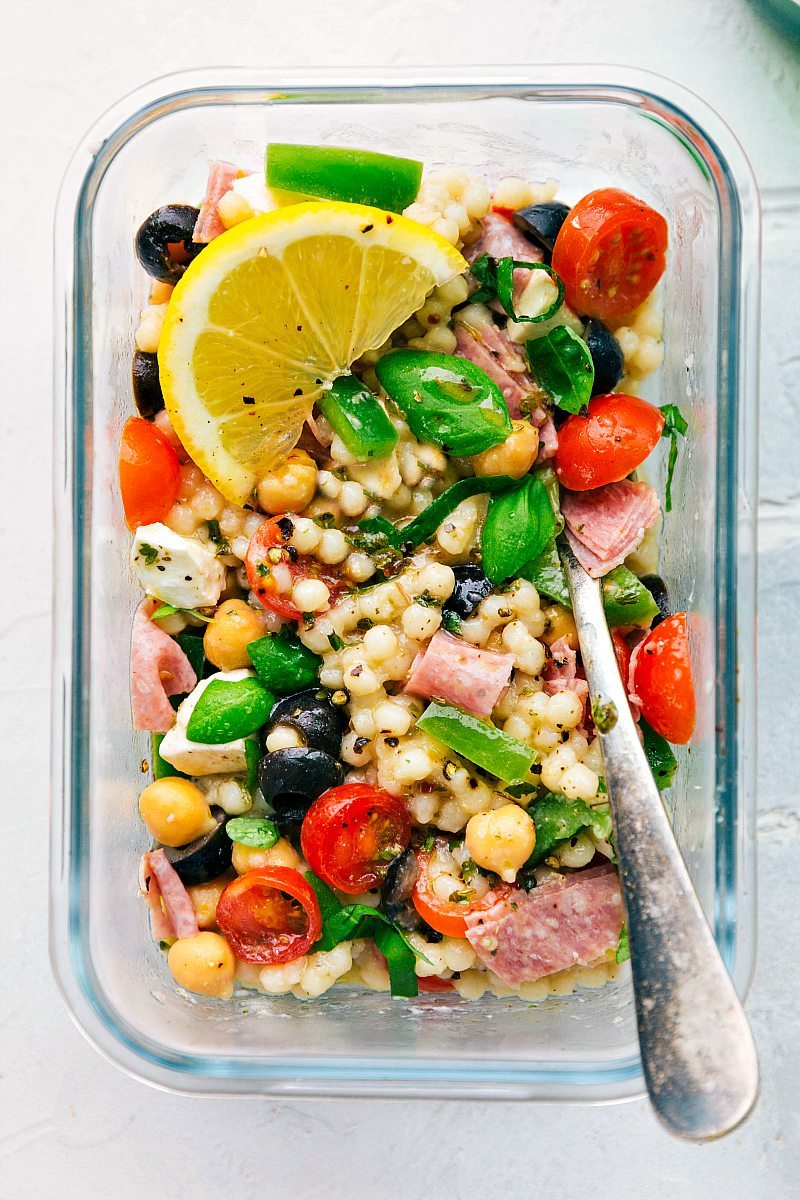 video tutorial
More Delicious Meal Prep Options: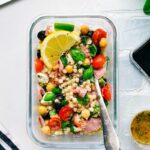 Italian Couscous Salad
A healthy and simple Italian Couscous Salad that everyone will go crazy for! (Meal prep options and tips included)
Servings
:
6
meal prep servings
Ingredients
Salad
2

packages (4.7 ounces EACH)

Roasted Garlic and Olive Oil Couscous

(I use one made by Near East)

1

can (15 ounces)

chickpeas (also called Garbanzo beans),

drained

5

ounces

Genoa salami,

coarsely chopped

5

ounces

Mozzarella Cheese (I use Bocconcini),

chopped into bite-sized pieces

1

large

green bell pepper,

coarsely chopped

5

ounces

black olives,

sliced or halved

2

cups

cherry tomatoes,

sliced or halved depending on the size

3/4

cup

fresh basil,

chiffonade
Dressing
1/3

cup

olive oil

1/3

cup

red wine vinegar

1

tablespoon

Dijon mustard

1

teaspoon

honey

1

teaspoon

minced garlic

1/2

teaspoon EACH:

dried basil, dried parsley, dried oregano

1/4

teaspoon

red pepper flakes,

optional

Fine Sea Salt and Freshly Cracked Pepper
Instructions
Prepare the couscous mix according to package instructions making sure to add in the seasoning mix. If you don't use couscous from a package, you'll want to add a few teaspoons of your favorite seasonings (salt, pepper, Italian seasonings, garlic powder, etc.) to taste.

While the couscous is cooking, prep the rest of the salad: drain the chickpeas (roast if desired; see last paragraph in blogpost), coarsely chop the salami, cut the mozzarella into small bite-sized pieces, slice the pepper into strips and then cut those strips in half or thirds, slice or halve the olives, and slice or halve the cherry tomatoes. Chiffonade the basil (stack basil leaves, roll them tightly, and then slice the leaves perpendicular to the roll.)

Place Dressing ingredients in a jar and shake well. Add salt and pepper to taste (I like to add about 3/4 teaspoon salt and 1/2 teaspoon pepper, but add to personal preference).

TO SERVE AS A SALAD: Add the prepared couscous to a large bowl and allow to cool. Add in all of the veggies, salami, basil, and chickpeas. Add some freshly squeezed lemon, salt and pepper to taste, and the dressing. Only dress what you will enjoy as this salad doesn't sit well for a long time with the dressing on it.

TO MEAL PREP: Divide the dressing evenly into 6 small containers. Divide the couscous evenly among 6 meal prep containers. Next add in equal parts of all of the chopped veggies, salami, basil, and chickpeas. Add a lemon wedge and a pinch of some salt and pepper on top of each container. To enjoy, add the dressing, squeeze the lemon over everything, stir together, and eat!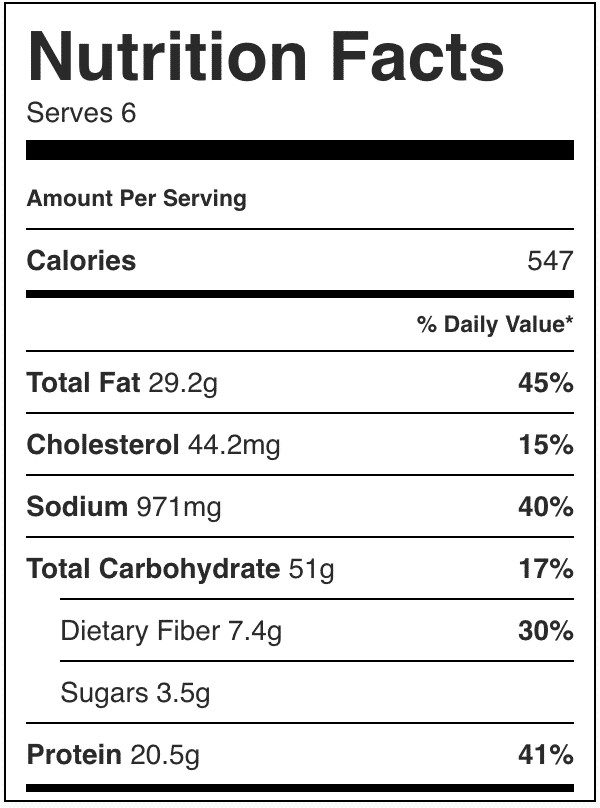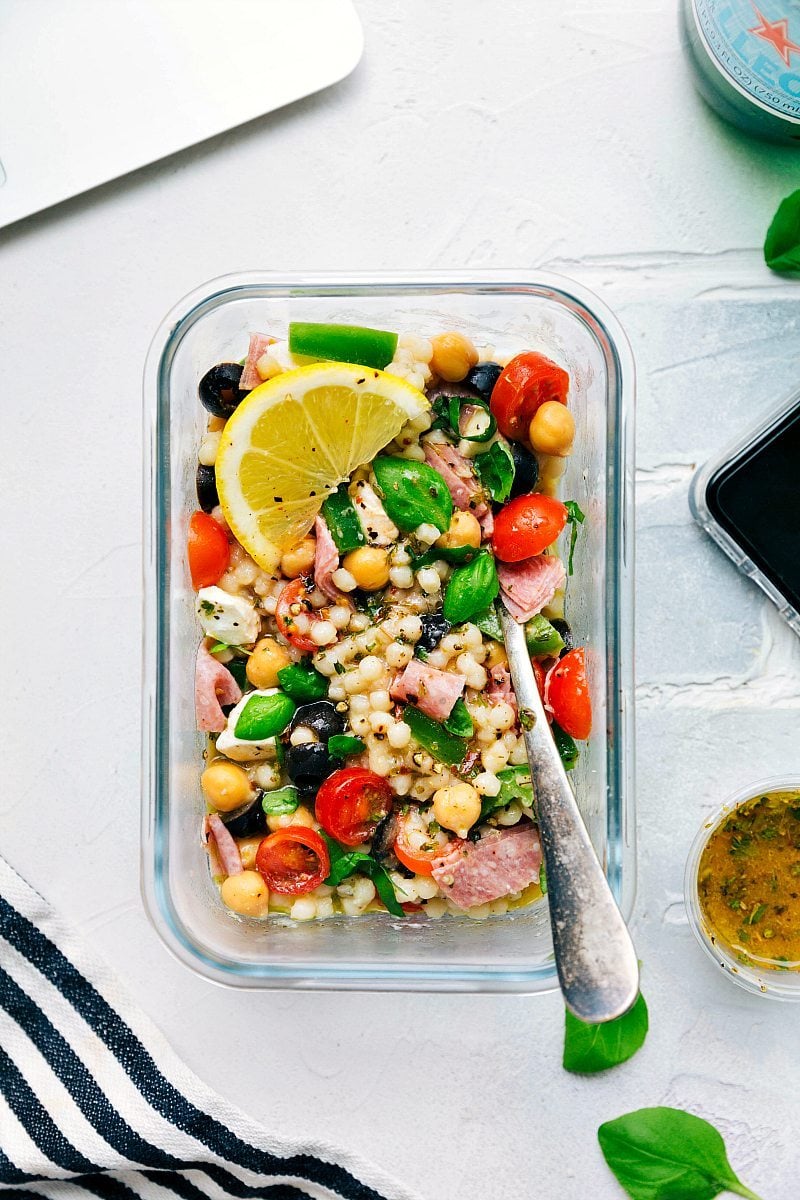 While I have my background in Exercise and Wellness (B.S.), all the content in this post is for informational purposes only. Please consult a doctor or dietician for any specific dietary needs/questions.