This post is sponsored by Sara Lee® Bread. All opinions and text are my own.
Simple, cheesy, and delicious French Dip grilled cheese sandwiches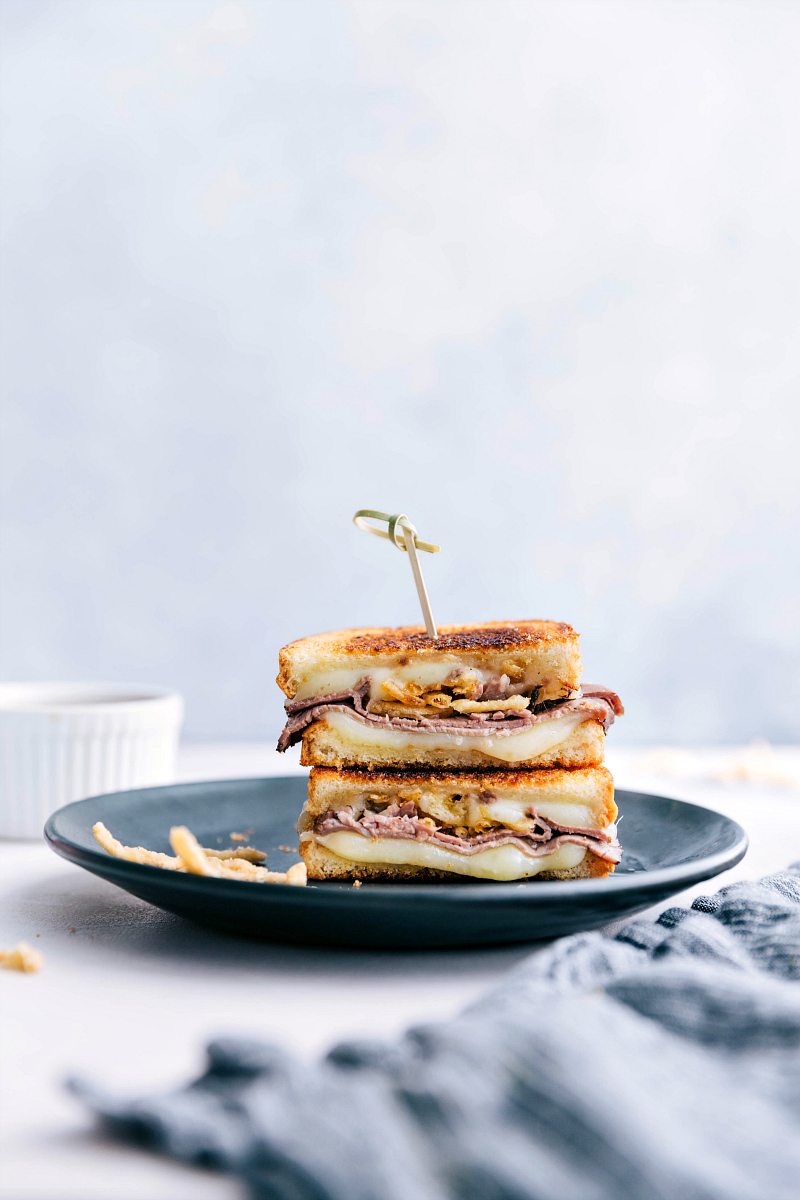 A couple of years ago, I shared these ridiculously easy French Dip Sliders and they quickly became a reader favorite! They've been pinned over a million times on Pinterest and it's clear there are many fans for super easy sandwich recipes and the combo of roast beef, good bread, & melty provolone. So today, in honor of National Grilled Cheese Month (April), I'm channeling easy + delicious + those favorite ingredients to bring you: FRENCH DIP GRILLED CHEESE! It's easy to make, delicious, and has all the right ingredients!
It turns out National Grilled Cheese Day is actually tomorrow (April 12th) so this recipe is the perfect way to celebrate, since a Grilled Cheese Day is never something to be overlooked 🙂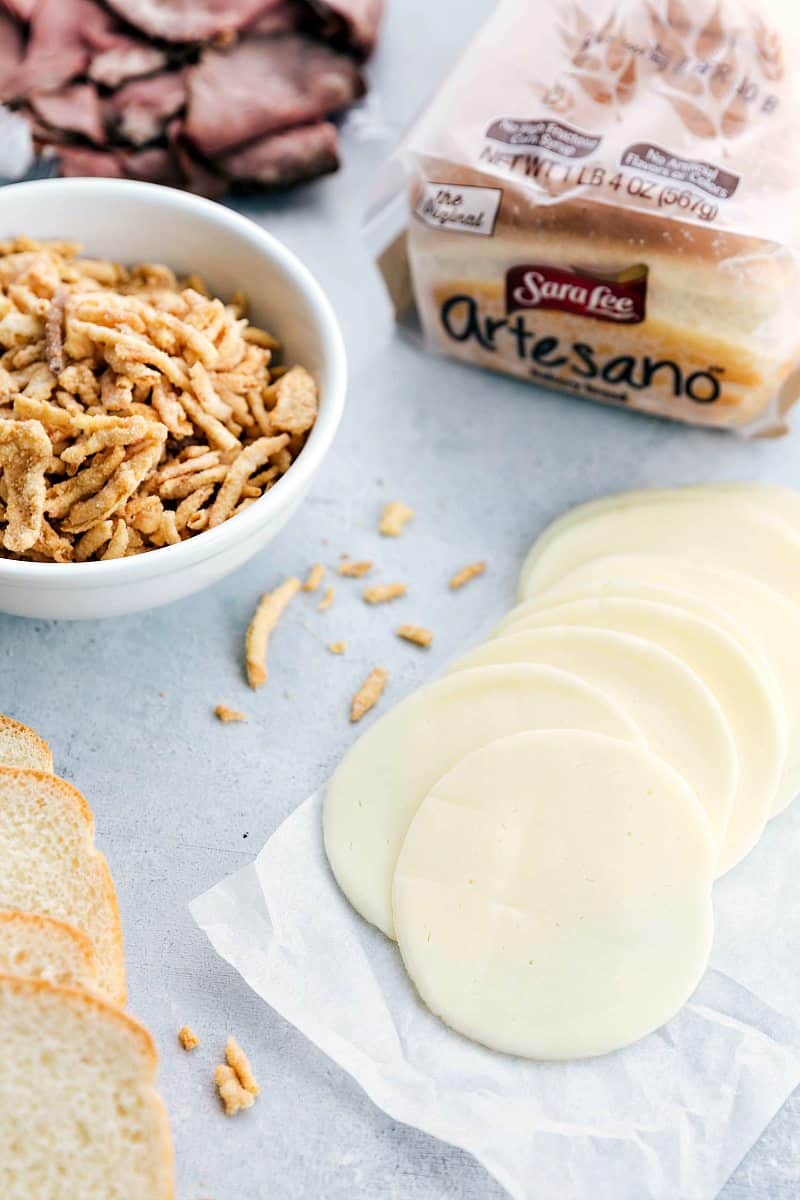 Today I'm using Sara Lee® Artesano™ Bread to make these sandwiches especially delicious. My kids claim this bread to be their very favorite, so of course I had to use it for these grilled cheese sandwiches! The Sara Lee Artesano Bread is the OG for artisan-style sliced bread. It's sliced thick and bonus: no artificial colors, flavors, or high fructose corn syrup! It's also available in Golden Wheat, which includes a touch of honey, olive oil and sea salt!
Next, we're using roast beef from the deli counter. You'll want to ask them to slice it thin and grab the rarest meat possible so that when it cooks in this recipe it will end up at Medium-Medium plus.
To give these grilled cheese's a fun added flavor and a bit of crunch, I throw in some caramelized crispy fried onions. You can caramelize your own onions if you want, but it does add some time and effort to these (otherwise practically effortless) sandwiches.
And last, but certainly not least, because you can't quite have a grilled CHEESE without this ingredient: cheese! We're using deli sliced provolone cheese and lots of it. 🙂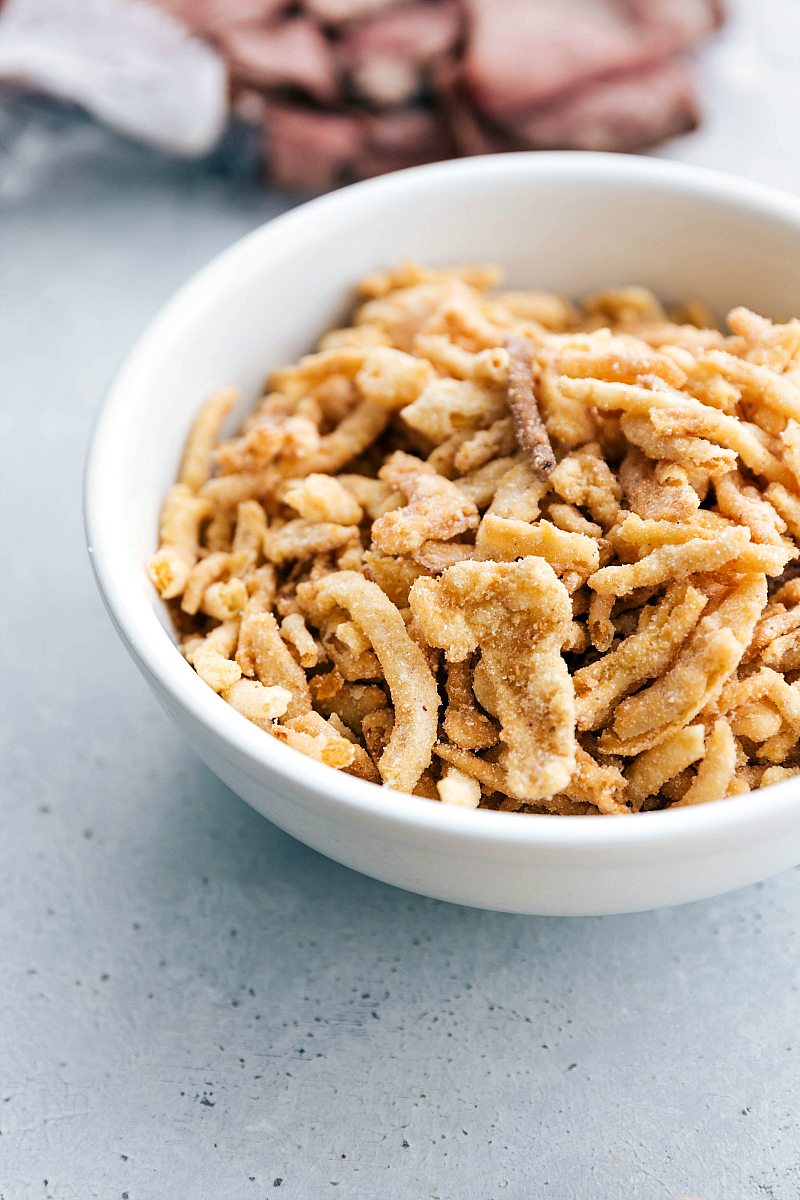 Other than those 4 ingredients, we're adding a bit of butter and a pinch of salt if you aren't going to be using the crispy fried onions.
Butter is the secret for the beautiful even browning on a perfect grilled cheese and it contributes a delicious flavor to these sandwiches.
The best method for a perfect grilled cheese that I've found is shared by Kenji at Serious Eats. He grills the bread on both sides. Grill two slices of Sara Lee Artesano Bread in butter and then flip both pieces so the browned sides are facing up. Next, add the cheese, meat, onions, and more cheese and then close the sandwich so both layers of cheese are sandwiched in between those browned surfaces on the bread slices. This gives you a super butter-infused sandwich and helps that cheese get melted quickly (and before you've overcooked the meat!)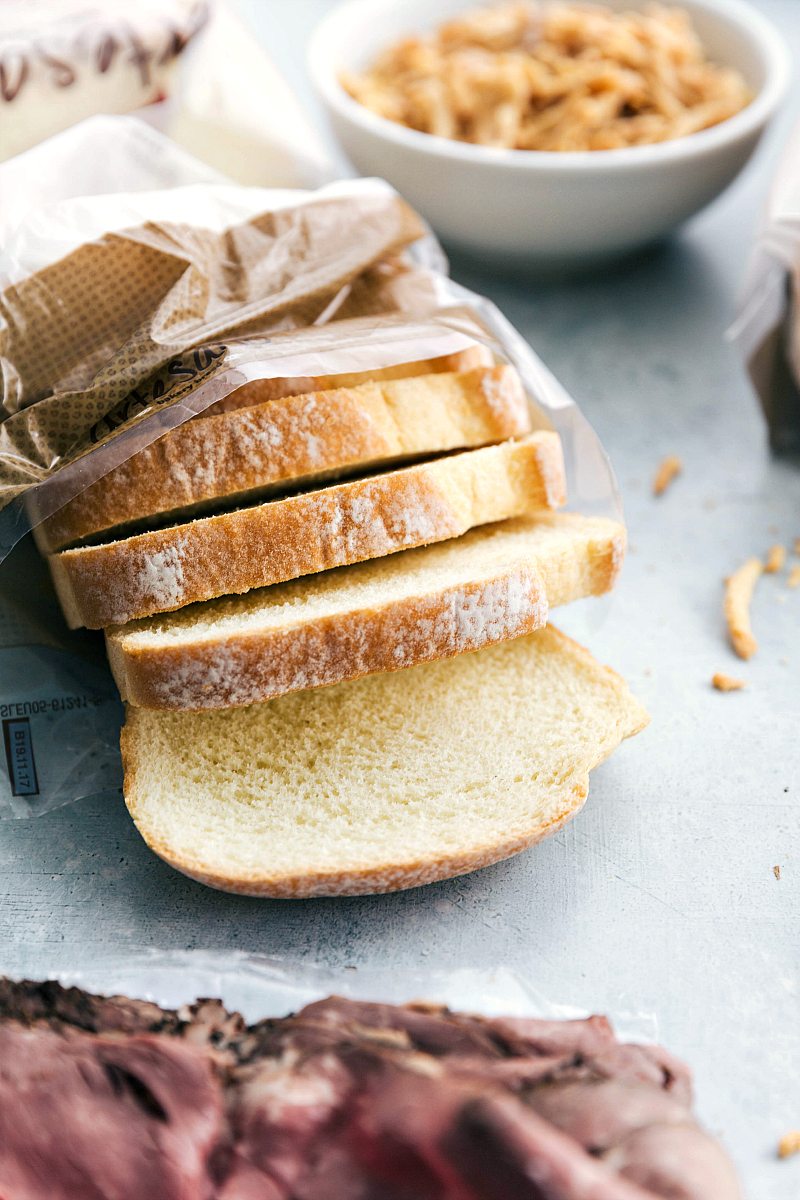 In celebration of National Grilled Cheese Month, Sara Lee Bread is hosting a "Grilled Cheese Worth Celebrating Sweepstakes!" You could win $1,000 or a year supply of Sara Lee Artesano Bread.
To enter, post a photo on Instagram with hashtags #ArtesanoBread and #Sweepstakes or enter via the form here: www.ArtesanoGrilledCheeseSweepstakes.com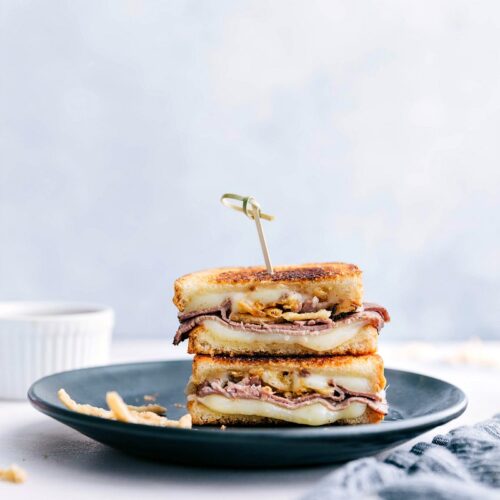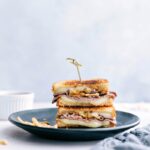 French Dip Grilled Cheese
Simple, cheesy, and delicious French Dip grilled cheese sandwiches
Servings
:
1
sandwich (this recipe easily doubles, triples, etc.)
Ingredients
2

tablespoons

unsalted butter

2

slices

Sara Lee Artesano Bread

1-2

slices

thinly cut deli counter roast beef

2

tablespoons

caramelized fried french onions

4

slices

provolone cheese

Optional: fine sea salt, 1 packet au jus mix
Instructions
Cut the butter into 3 equal parts. Melt one part of the butter in a large and heavy nonstick skillet over medium heat. Once the butter is melted, add both slices of bread and cook, swirling around the pan occasionally, for about 2 minutes (bottom should be very lightly golden brown).

Transfer the bread slices onto a plate with the toasted side facing towards you. Add 2 cheese slices, meat, onions, and remaining 2 cheese slices (they should barely overlap on this bread). Close the sandwich so both of the toasted bread slices are facing inward.

Melt the 2nd piece of butter and reduce the heat to medium-low. Add the sandwich and cook, swirling around the pan occasionally until the sandwich is an even golden brown and the cheese is all melty (4-5 minutes). If you didn't add fried onions, add a pinch of salt to the sandwich. Serve immediately.

If desired, prepare the au jus according to package directions and serve alongside your simple grilled french dip sandwich!