Two layers of peanut butter cups in these brownies – one layer is baked into the brownies and the other is the peanut butter and chocolate chip topping. These peanut butter cup brownies are insanely tasty and so easy to make!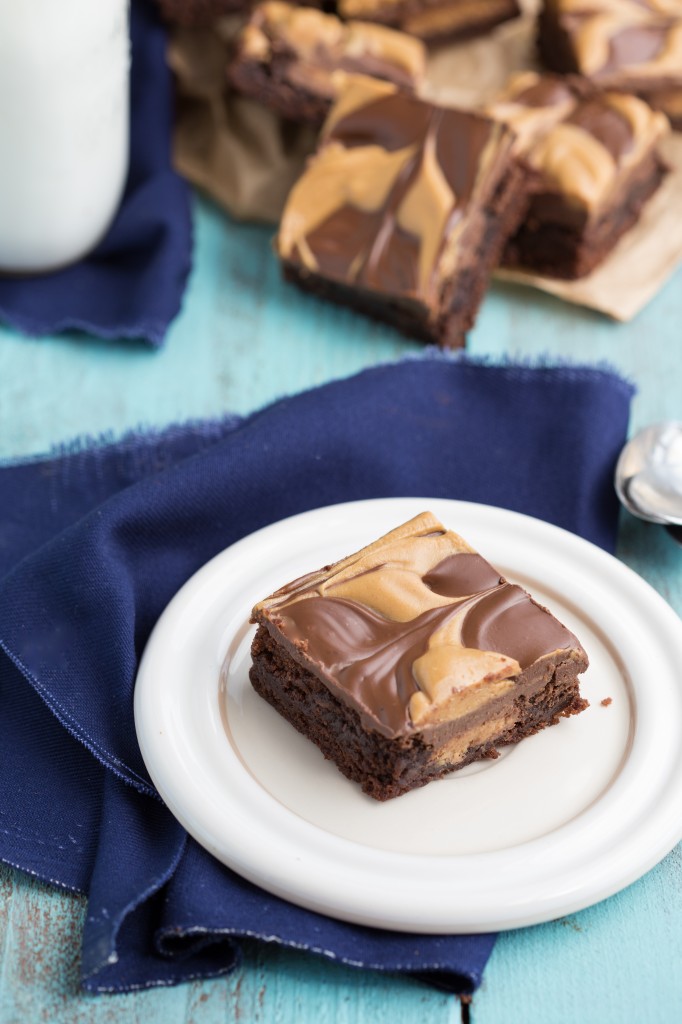 You know those thick-frosted brownies you see at bakeries? Yeah, those have nothing on these. Layering peanut-butter cup fudge on top of brownies that have peanut butter cups inside of them is about a bajillion times better than frosting.
And I l.o.v.e. frosting. But peanut butter cups? And a thick layer of pretty much pure chocolate and peanut butter? Yeah, I'm fine to set aside the spoon filled with frosting. At least for a minute…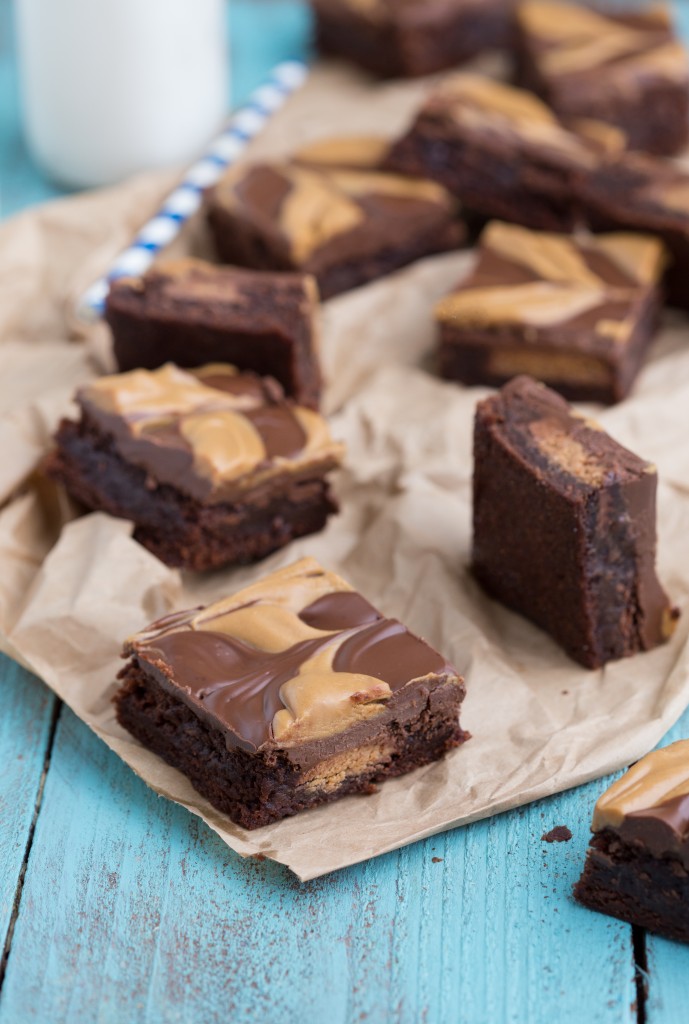 These actually started out as an anniversary dessert to surprise my hubby. But then I went overboard like I always do, stuffing more candy and chocolate in these brownies. Which I clearly forgot is a "no-go" in the husband's book. He likes his brownies 100% plain (yeah, I can't even put chocolate chips in em!!). So I guess I'm that type of person making myself anniversary desserts. I'm such a good wife.
And here's my husband who planned a whole surprise weekend giveaway for me AND took me out to dinner on our anniversary AND ordered a ginormous brownie sundae for me. And I'm like – "here are some over the top brownies you won't like because I didn't leave them plain." Seriously – #wifeanniversaryfail
But now I'm just focusing on a dessert to make it up to him. And in the meantime, let me tell you how much I love these brownies. Because if you like a lot of chocolate, and love peanut butter cups, and enjoy rich desserts? Well, you would have gone nuts for this surprise dessert.
Plus, they are pretty easy. I did a brownie mix because honestly, I have never found a homemade brownie recipe I like as much as the one that comes from the box. True story. And I've tried doooozens.
You partially bake the brownies and then remove them and press peanut butter cups into the mostly cooked brownies. Then back into the oven and they get finished cooking.
The top is pretty, but also very easy to do. A butter knife is all you need to make those gorgeous peanut butter swirls. I tried to illustrate the peanut butter swirling in the collage above, so hopefully that helps. Pretty much you just pour the peanut butter in strips over the chocolate and press the knife through the peanut butter and chocolate layer pulling it from one side to the next. I like the clean off the knife in between each stripe I make to keep it as "clean" looking as possible.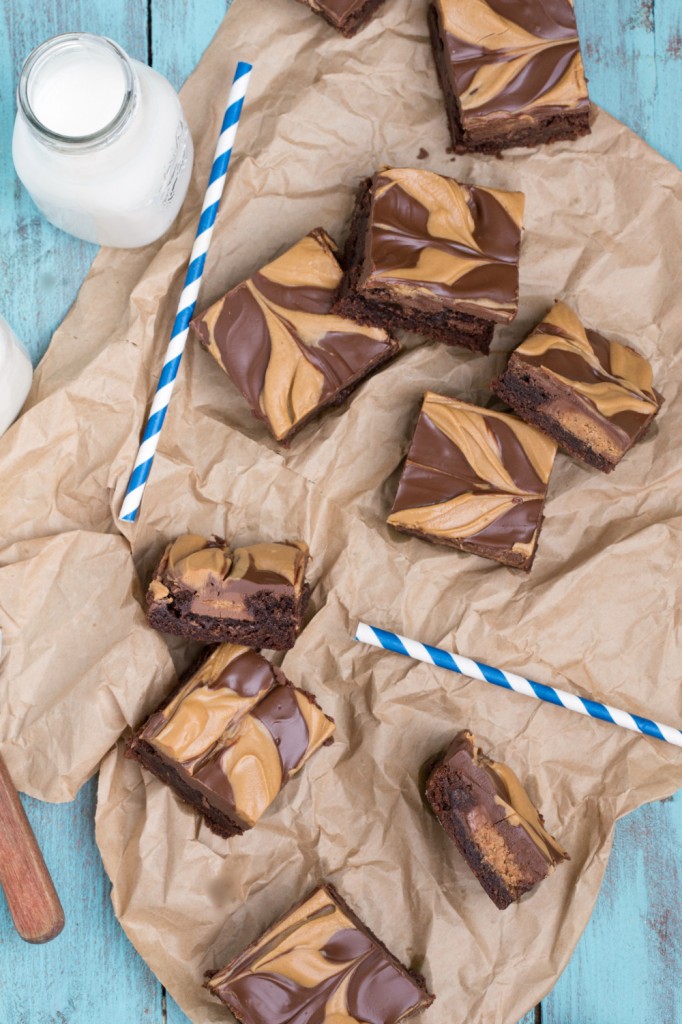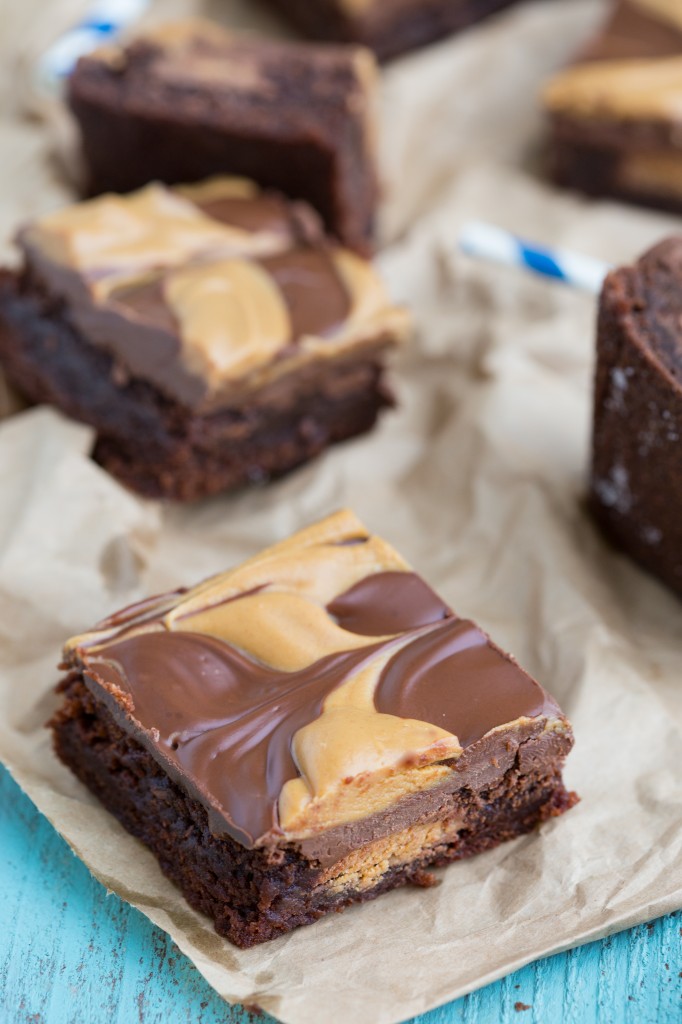 You'll want to let the chocolate and peanut butter topping harden completely before cutting into these. It takes a few hours, but that can be sped up by placing them in the fridge,
You can store these in the fridge, but I like them at room temperature. The chocolate and peanut butter are perfect at that temperature and taste just like warm fudge. Which I love. And I promise, you are going to want a huge glass of milk with these rich peanut butter cup brownies!!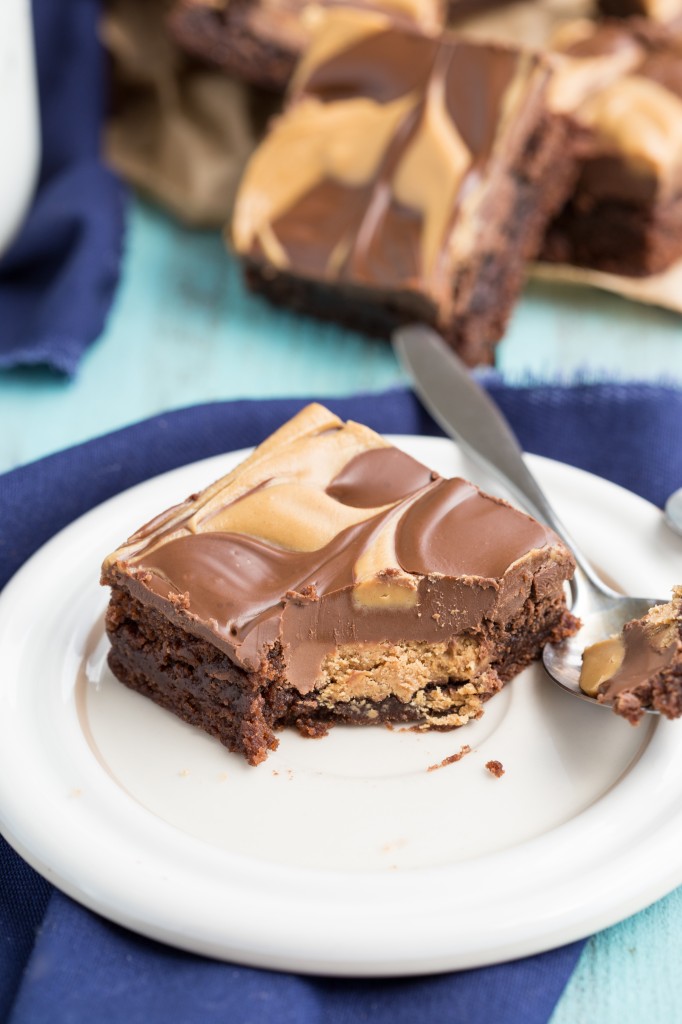 Double-Layered Peanut Butter Cup Brownies
Easy to make double-layered peanut butter cup brownies
Servings
:
18
large pieces
Ingredients
1

package

fudge brownie mix (18.3 ounces or Family-Size for 9 x 13 pan)

Ingredients called for on the brownie mix

12

regular-sized

Reese's peanut butter cups

2 and 1/2

cups

milk chocolate chips

3/4

cup

creamy peanut butter

1

teaspoon

vanilla extract

2 and 1/2

tablespoons

shortening or coconut oil,

separated
Instructions
Line a 9 x 13 pan with parchment paper and set aside. Preheat the oven to 350 degrees F.

Prepare the brownies according to package directions. Pour the mixture into the prepared pan. Bake for 22 minutes and then remove.

Press the unwrapped peanut butter cups evenly into the brownies.

Return the brownies to the oven and bake for another 5-6 minutes or until a fork when inserted into the brownies comes out clean. (Follow general package directions for baking, but remove them about 5 minutes before they are done to add the peanut butter cups.)

Remove and allow to cool.

In a microwave safe bowl, combine the chocolate chips and 2 tablespoons of shortening or coconut oil. Microwave in bursts of 30 seconds stirring in between the bursts until the chocolate is completely melted.

Smooth the chocolate over the brownies evenly.

In another small microwave safe bowl, combine the peanut butter and remaining 1/2 tablespoon coconut oil or shortening. Microwave for 30 seconds.

Remove and stir in the vanilla.

Pour in long stripes over the chocolate. Using a butter knife marble the top by running the knife horizontally from left to right just through the top chocolate and peanut butter layers.

Allow to completely harden before enjoying the bars.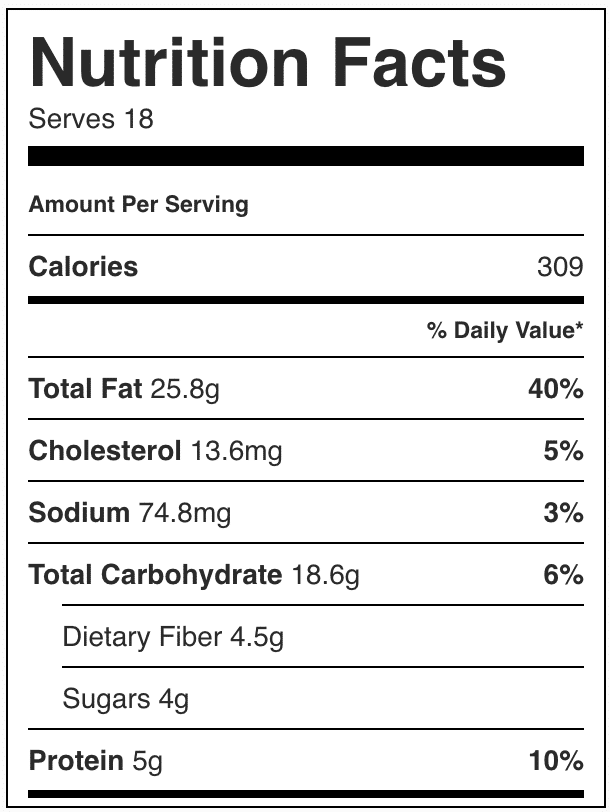 More chocolate desserts:
{30-minute} Chocolate cake waffle pie
Healthier Oatmeal Chocolate-Chip Cookies