This post may contain affiliate links. Please read my disclosure policy.
Fun ideas to assemble your own sugar cookie kits. These easy-to-assemble kits make a great gift!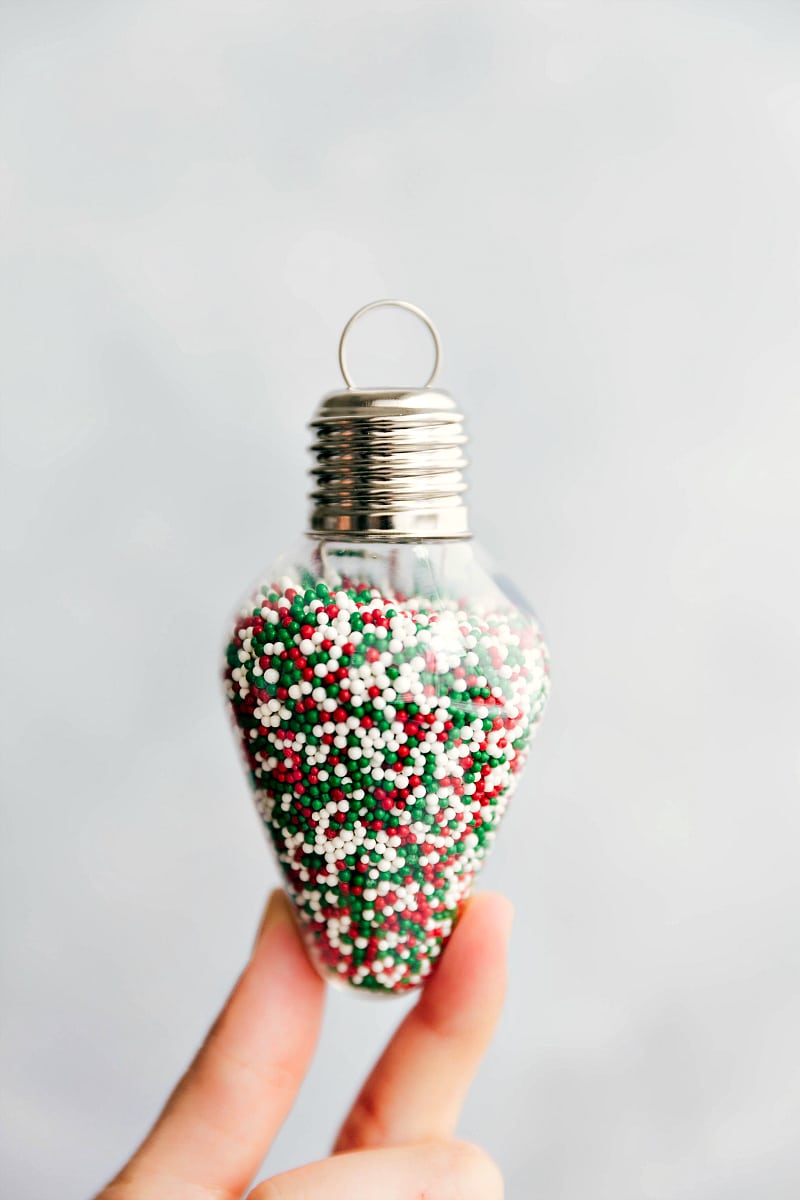 One of my favorite gifts to give around the holiday season is a gift that can help create some memories. And, growing up, making and decorating sugar cookies with my family was one of my very favorite holiday traditions.
So, gifting "sugar cookie kits" is something I love — it's fun to assemble and so great to receive!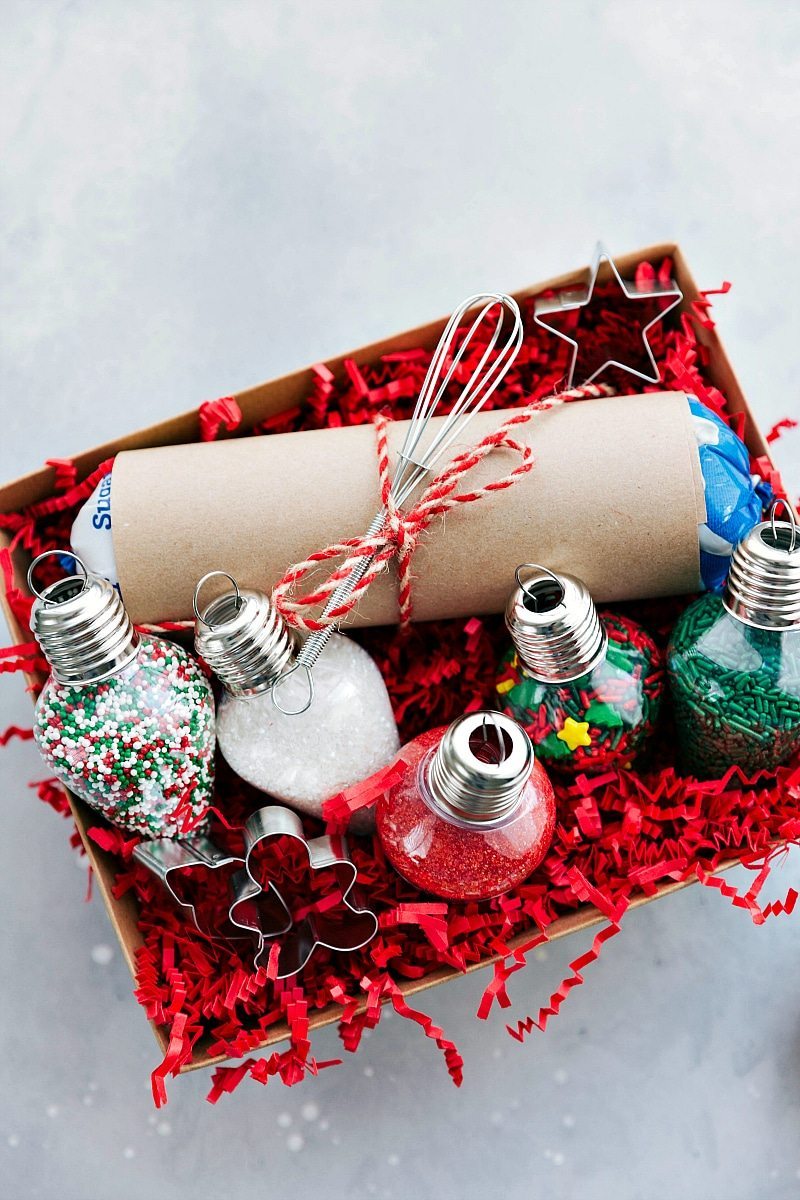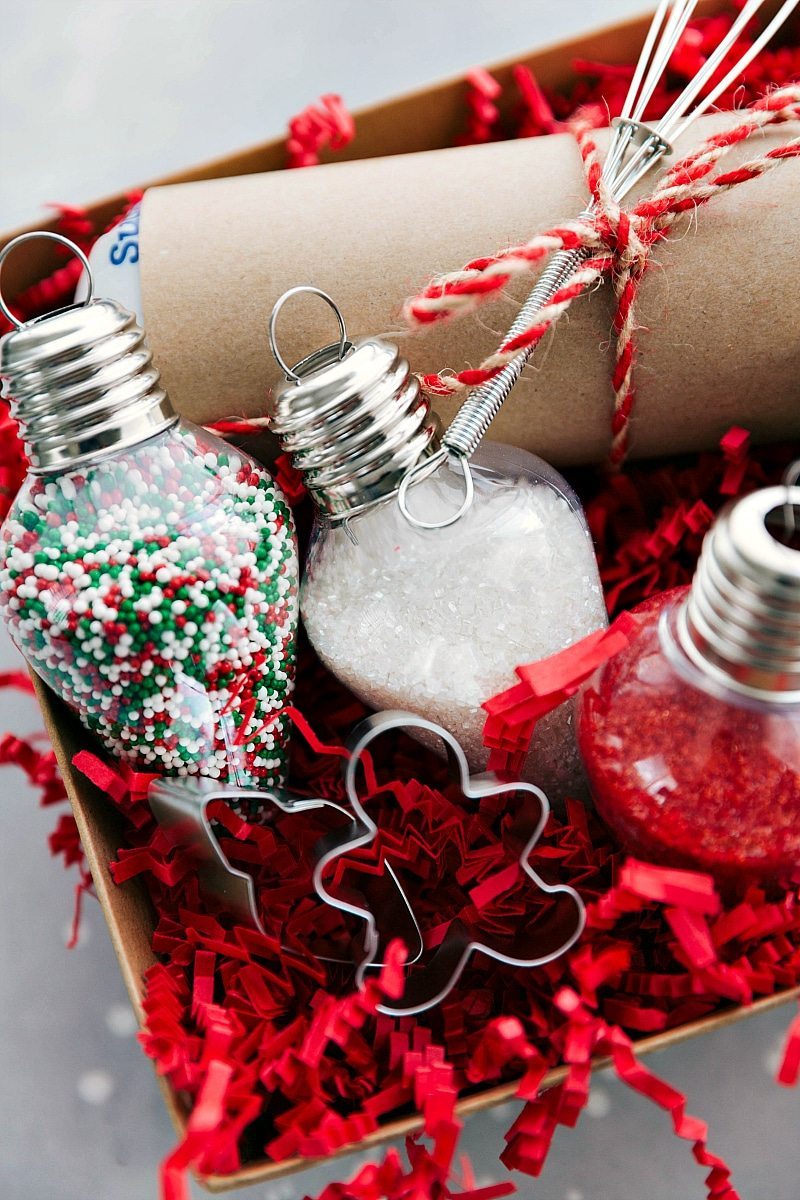 There are dozens of ways to make a cute sugar cookie kit, but here are a few ideas to help get you inspired 🙂 (And if you have some fun ideas, please leave them in the comment section below!)
First, include the sugar cookie base: make sugar cookie dough (our favorite recipe here) and wrap it tightly in plastic wrap OR buy pre-made refrigerated sugar cookie dough OR buy the sugar cookie dry mixes (on the baking asile) and add to the kit
Add in some frosting: again, make it homemade (our favorite frosting here) OR buy pre-made frosting and add that to the kit
Include some festive sprinkles: you can buy sprinkles in bulk online or just from the store. My favorite way to jazz up the sprinkle addition? Pour them in food-safe (or thoroughly cleaned/dried) miniature ornaments!
Add in some "extras": miniature cookie cutters or a whisk (if you include a dry sugar cookie mix) are cute "extras" that make sugar cookie baking that much more fun.
Decorate!! Grab some small kraft boxes (or any holiday-themed box) and filled it with some tissue paper, crinkled paper, etc. to fill up your sugar cookie kit's box.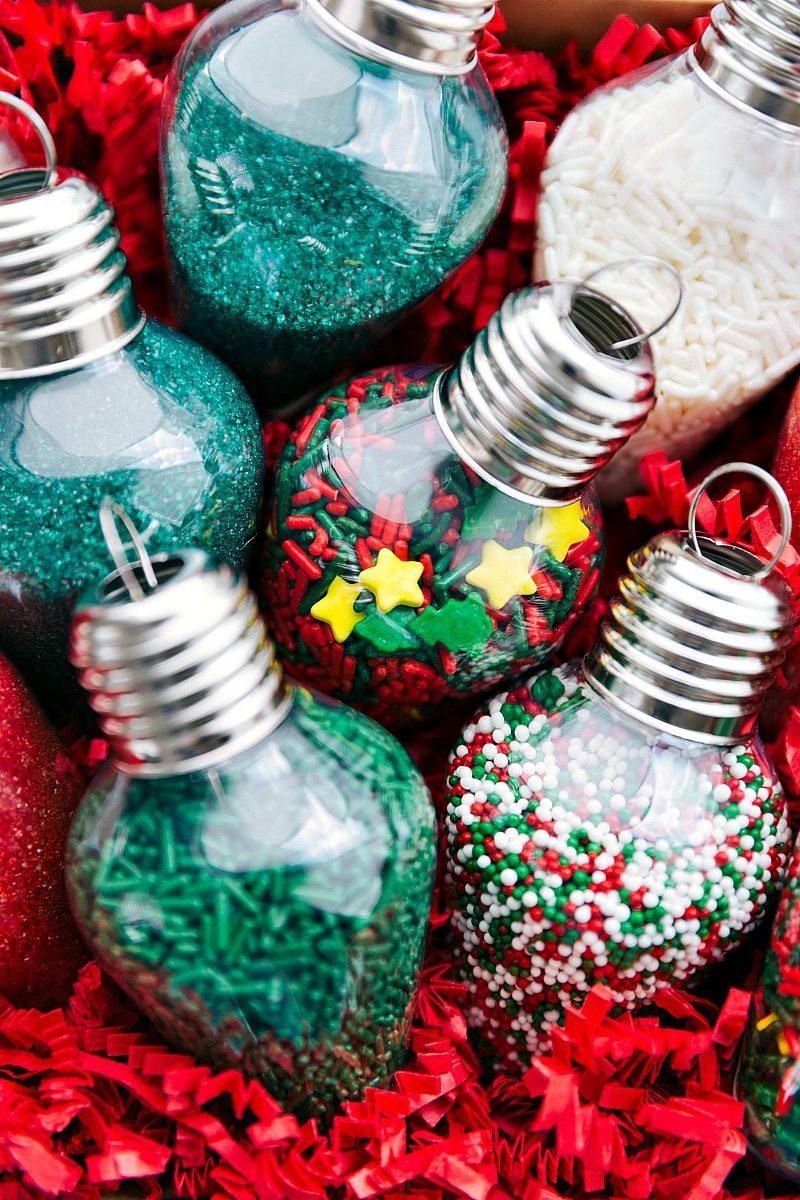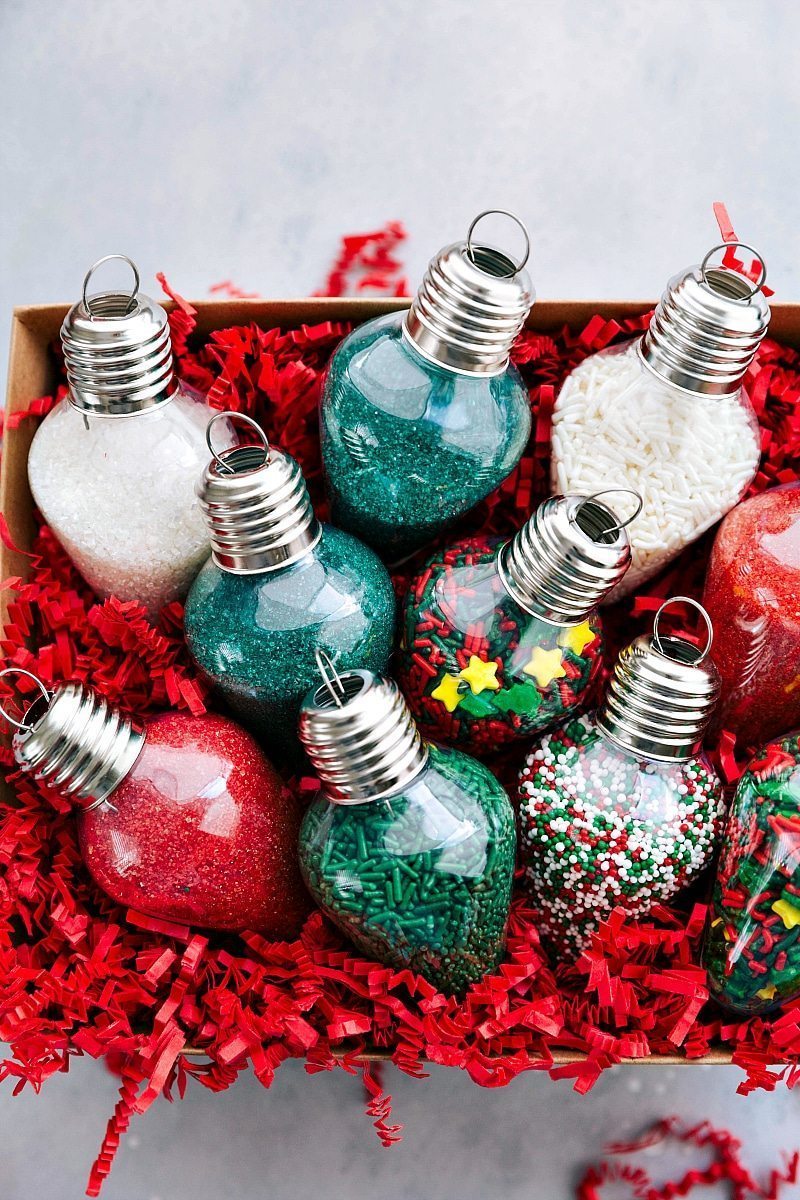 Happy gifting and Happy Holidays to everyone! XO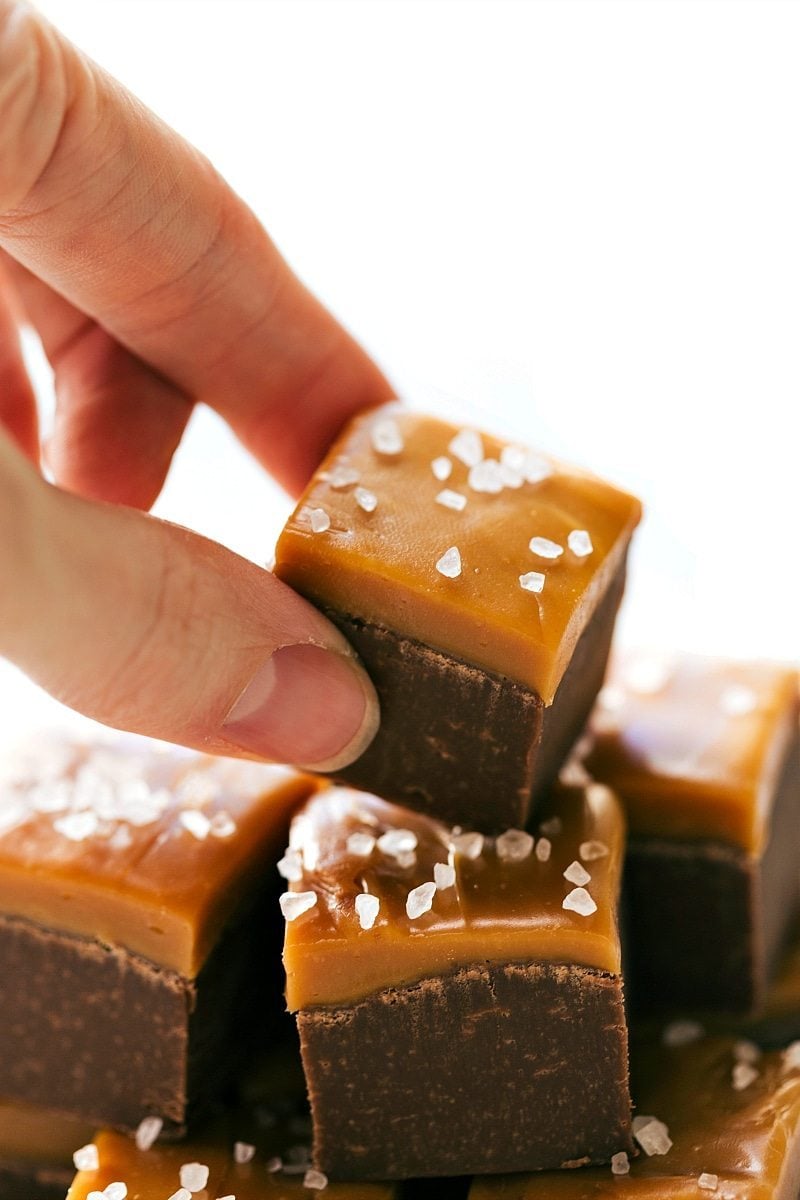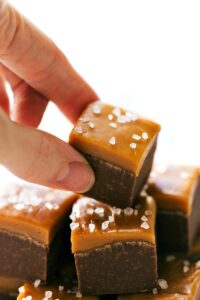 5-ingredient Salted Caramel Chocolate Fudge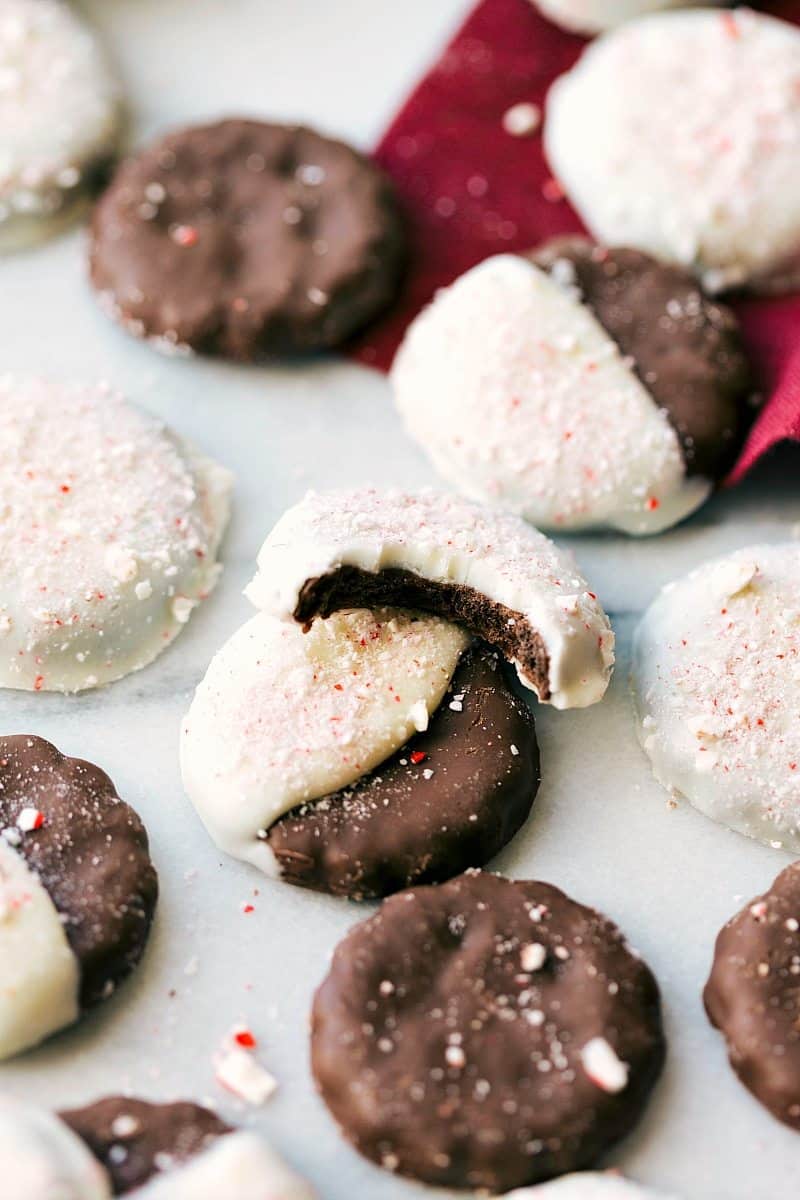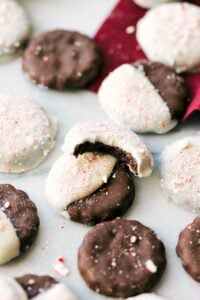 Peppermint Bark Cookies + 3 other recipes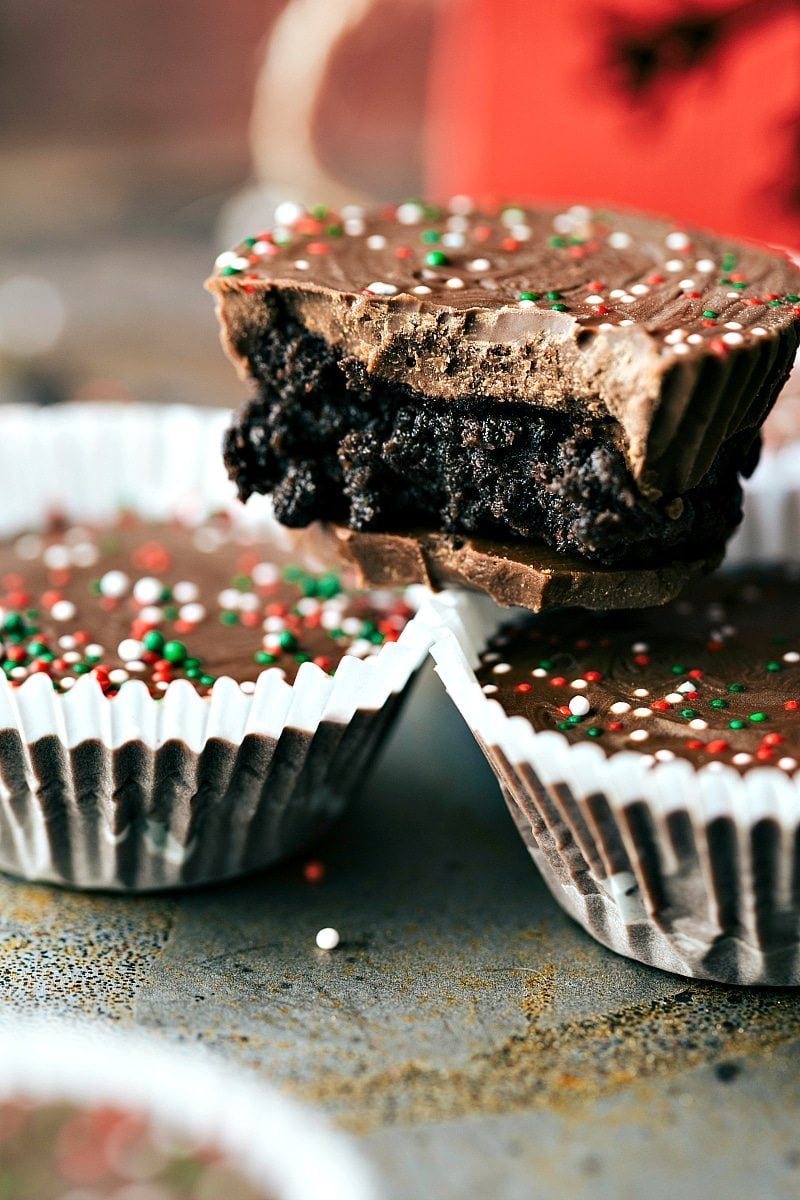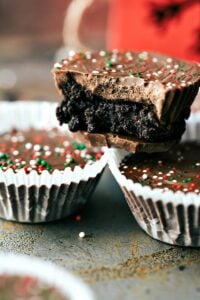 Thin Mint Cups + 3 other recipes