A ridiculously easy dessert salad — raspberry yogurt cheesecake fluff made with only four ingredients and in five minutes of prep time!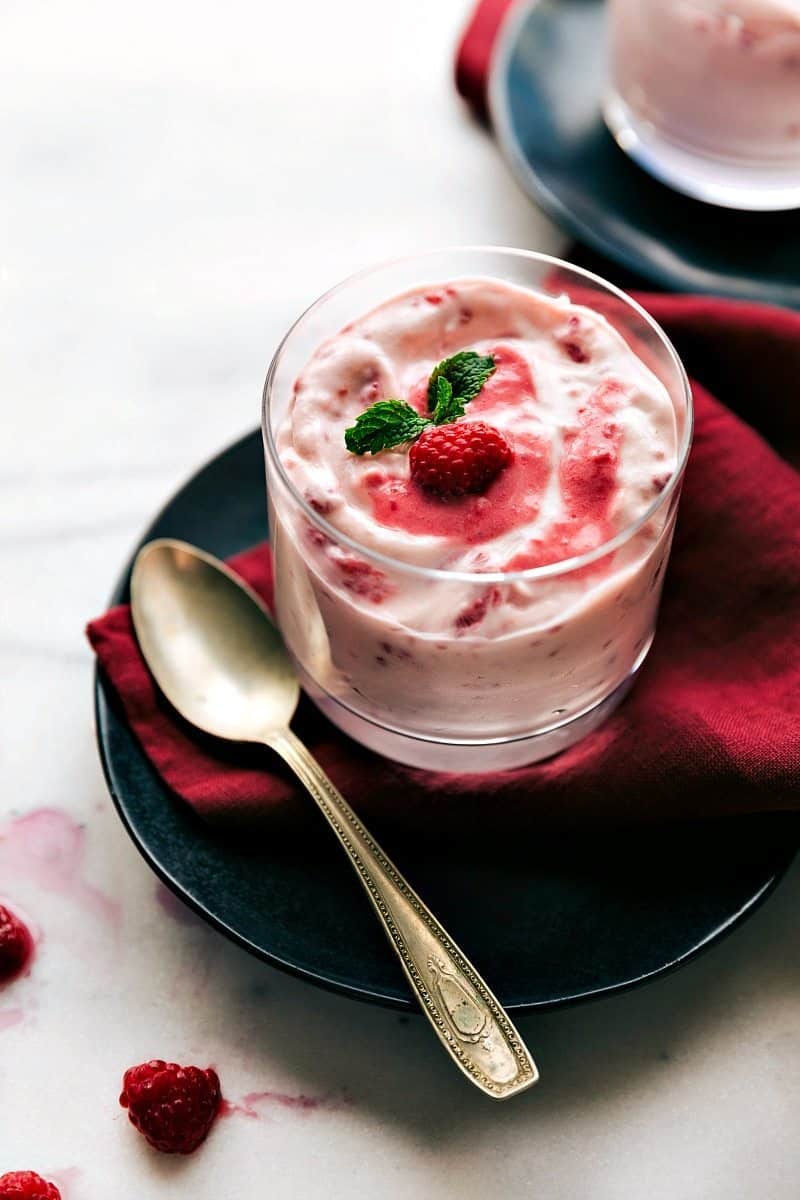 Today's recipe is courtesy of my sweet cousin Kim. She's pretty much famous in my family for this salad because we all love it so much. Whenever Easter or Thanksgiving or another holiday comes around that my mom has planned a big dinner for, we all ask who is coming. Just knowing that Kim is coming gets us all excited anyways, but the follow-up question is always, "Is she bringing her raspberry salad?!"
I swear it's the first thing gone on the table for every single holiday and I will admit that this salad occupies the largest section on my plate.
I mean when you can basically pass a dessert as a side salad, why wouldn't it occupy most of the plate?!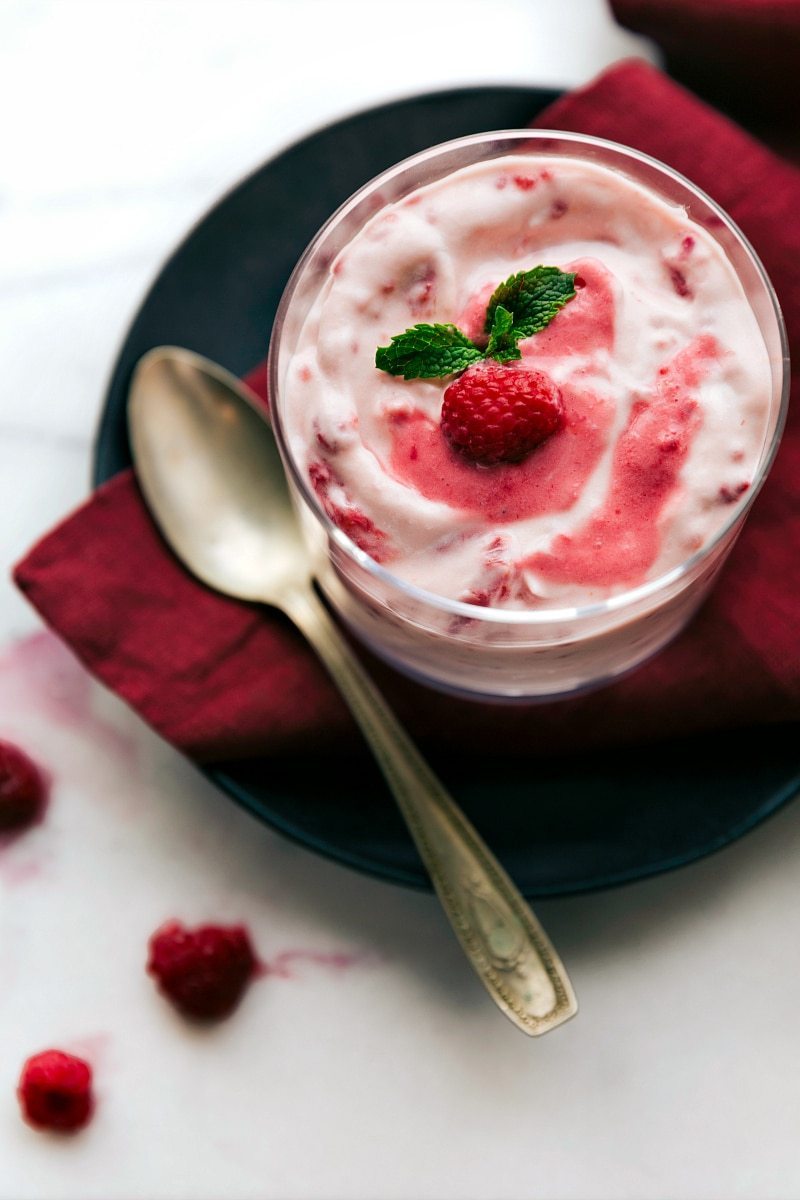 The best part about this salad is how quickly it comes together. Nothing fancy is needed for the assembly and it doesn't require any extra chilling time.
It literally takes about five minutes to throw it all together and the results are incredible! Fresh, light, tangy, delicious. This is just the kind of side salad needed for a Thanksgiving dinner. And while raspberries aren't in season right now, it doesn't really matter because the raspberries in this salad are frozen! So, it's definitely a must for Thanksgiving. I know we wouldn't even think of having a big fancy dinner without it. ?
Thanks Kim for the best easy salad recipe!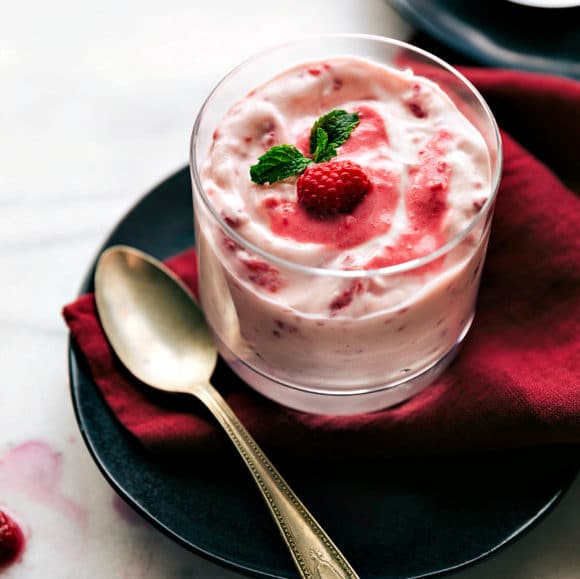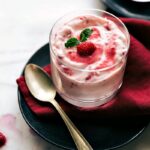 Four-Ingredient Raspberry Cheesecake Fluff
Ingredients
1

container (32 ounces)

low-fat vanilla yogurt

NOT greek yogurt

2

packages (3.4 ounces EACH)

cheesecake pudding mix

dry*

1

package (12 ounces)

frozen raspberries

1

container (8 ounces)

frozen whipped topping

thawed
Instructions
Set out the frozen raspberries to thaw as you prep the other part of the salad.

Make sure the frozen whipped topping is completely thawed.

In a large bowl, briskly whisk together the vanilla yogurt, 1 full package of the cheesecake pudding mix, and 1/2 of the other full package of cheesecake pudding mix.

Whisk very throughly until completely combined and no bumps remain.

Stir in the frozen raspberries until well combined. The raspberries will break down a bit and begin to thaw more.

Gently fold in the thawed whipped topping until completely combined.

Either serve immediately or store in the fridge until ready to serve

The longer it sits, the more pink the salad will be.

Best enjoyed within 1-2 days.
Recipe Notes
*You won't use all of the second mix. Save to add to another salad!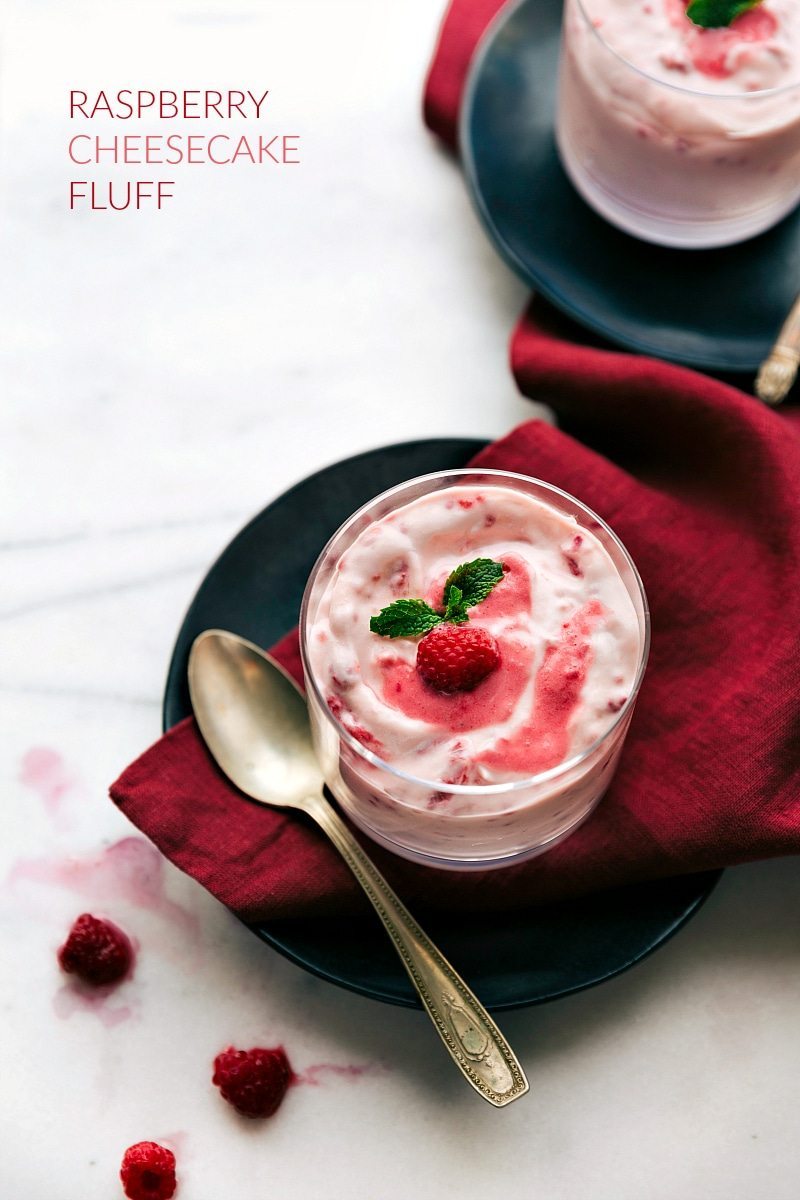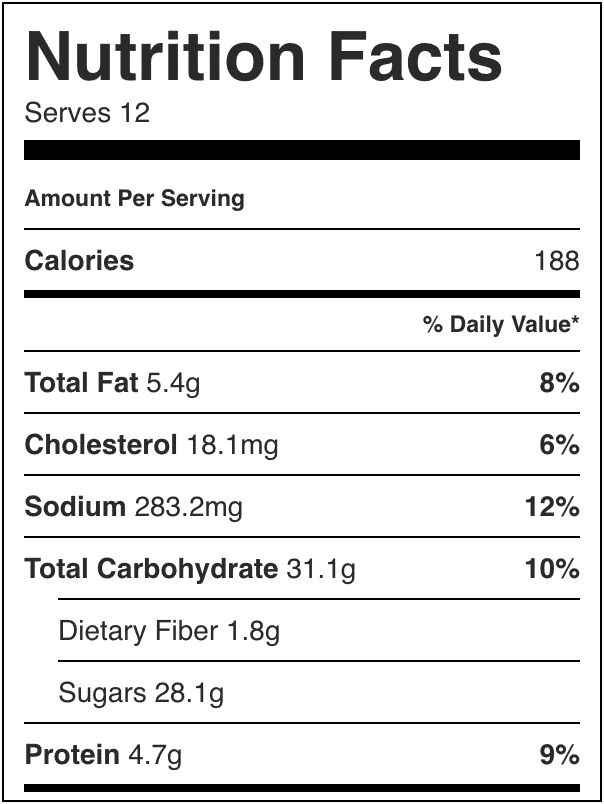 More Thanksgiving Side Dishes: