A copycat of the famous Olive Garden's Zuppa Toscana soup made in 20 minutes or less.
video tutorial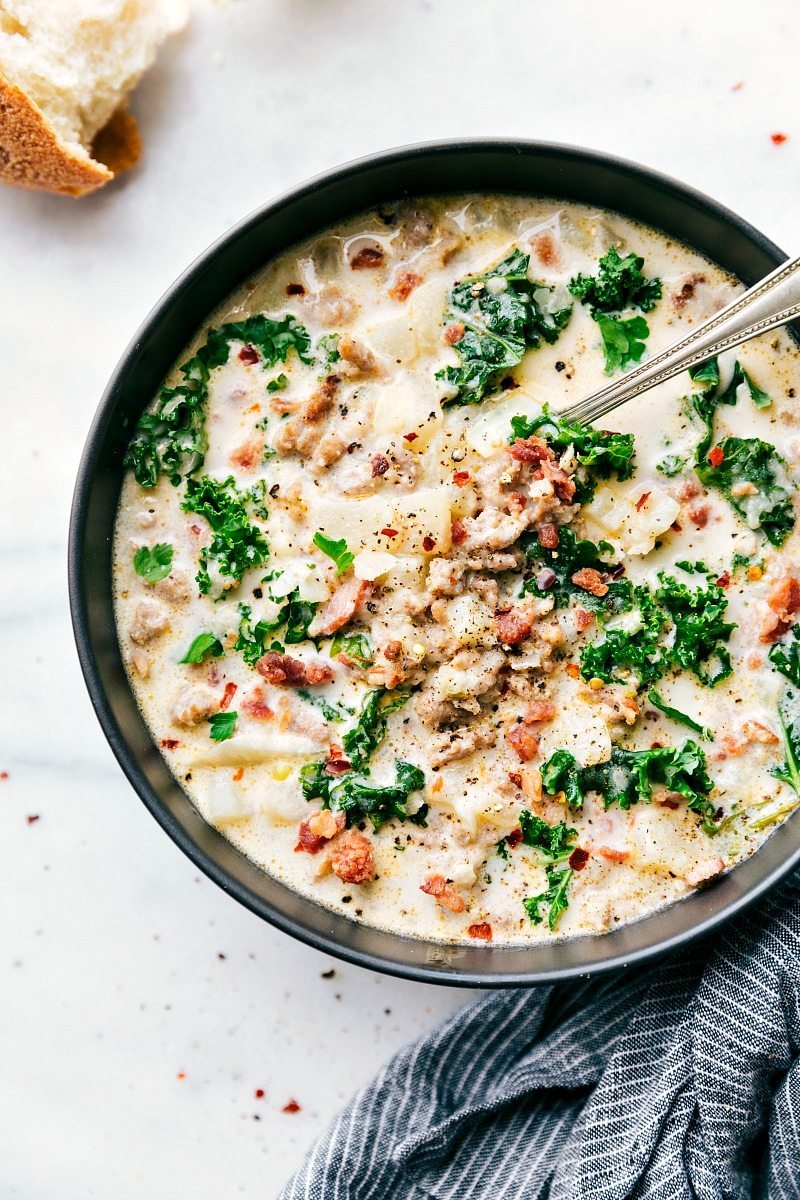 We've had an on-and-off cold since about Christmas-time that we can't seem to completely kick. So, of course, soup is a must and, being the sick one preparing meals, easy dinners are a must too.
Although, who am I kidding, sick or not I'm always about easy dinners that taste delicious. 🙂
So the title is definitely no hoax — you really can have this soup in 20 minutes or less. I honestly timed myself with a stop-watch! It took exactly 17 minutes and I made sure that nothing was pulled out ahead of time or prepped before starting. That's 17 minutes from grabbing ingredients from the fridge/freezer/pantry to sitting down with mega-delicious-comfort food soup.
I LOVE Zuppa Toscana soup (it's an Olive Garden original recipe), but sometimes it can get a little involved and take a bit of time/effort to make. Most of that time is taken prepping the veggies (onion, potatoes, kale..). In this recipe I use pre-cut and frozen potatoes which cuts out so much prep time. I also grab the pre-cut kale and prepared (or you could get frozen) diced onion and pre-minced garlic. Easy and fast!
If you aren't a fan of frozen potatoes, you can of course use fresh Russet potatoes (about a pound and a half thinly sliced), but then you can't quite call this a 20-minute soup. 🙂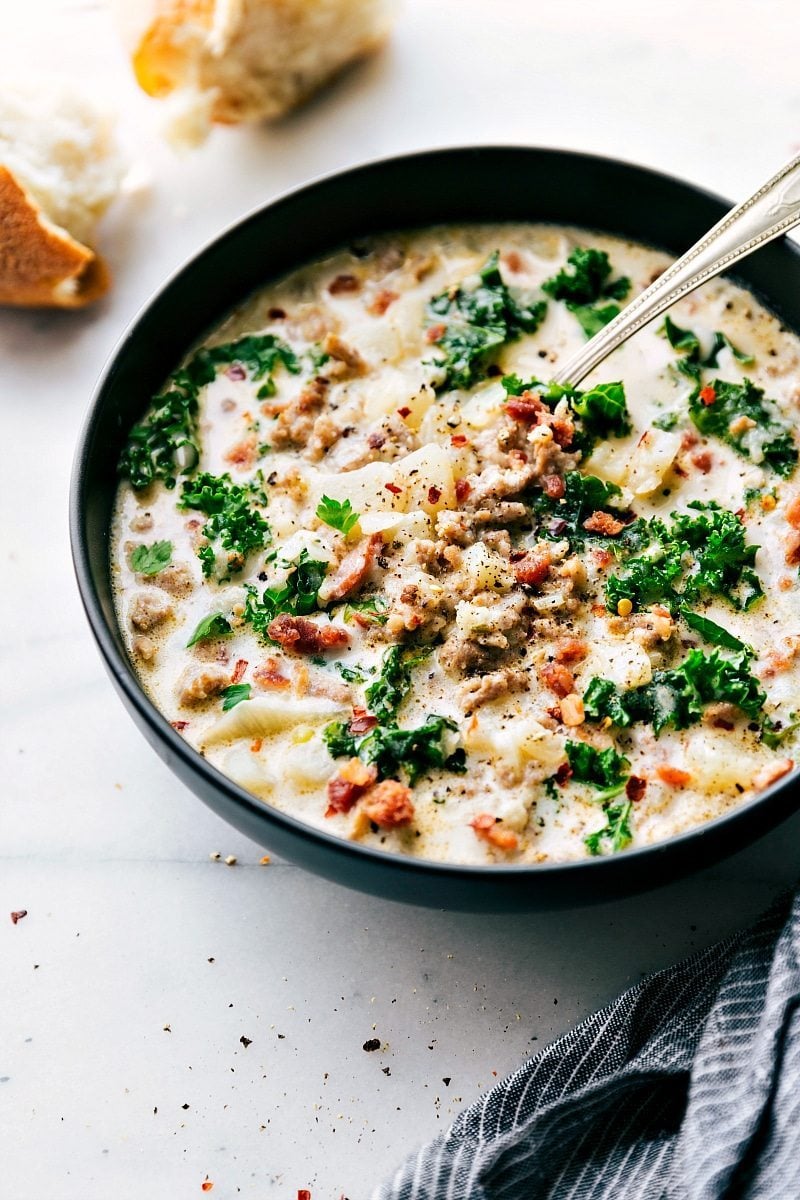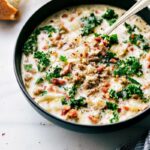 20-Minute Zuppa Toscana Soup
An Olive Garden copycat of their famous "Zuppa Toscana" soup made easier in a 20-minute or less prep time!
Ingredients
1 and 1/2

tablespoons

olive oil

separated

1

cup

pre-diced yellow onion*

1

tablespoon

minced garlic

1

pound

ground Italian sausage

1/2

teaspoon

red pepper flakes

1/2

teaspoon

fennel seeds

crushed

Salt and pepper to taste

1

package (32 ounces)

frozen PLAIN diced hashbrowns

(just plain potatoes, no added ingredients)

2 containers

(32 ounces EACH)

chicken stock

5-6

slices

bacon

1-2

cups

pre-chopped packaged kale

1 and 1/4

cups

heavy cream

Optional: freshly grated Parmesan cheese
Instructions
Grab out a large stockpot and a large skillet and place both on the stove-top.

Starting with the stockpot, place it over medium-high heat and add in 1 tablespoon olive oil, the pre-chopped onion, and minced garlic. Saute, stirring occasionally for 3-4 minutes. Meanwhile, in the large skillet, add the remaining 1/2 tablespoon olive oil, the sausage, red pepper flakes, fennel, salt & pepper over medium heat.

In the stockpot, add in the diced hashbrowns and give a quick stir. Pour in all of the broth. Cover the pot, turn the heat to high, and bring it to a boil.

Meanwhile, in the skillet, stir the sausage to one side of the skillet and add in the bacon slices to the other side. Continue to cook and break up the sausage until no longer pink and flip the bacon as needed.

Remove the bacon to a paper-towel lined plate.

Drain the sausage and add to the stockpot with the kale and heavy cream. Stir to combine. Crumble the bacon and add it here (or top individual bowls with the bacon.) Taste and adjust seasonings to preference (more red pepper flakes, salt, pepper...)

Serve with freshly grated Parmesan cheese.
Recipe Notes
*The 20-minute prep time is dependent upon buying and using the listed ingredients -- prepared onions and pre-minced garlic, the frozen hashbrowns, and pre-shredded kale (grocery stores generally have a large bag of pre-shredded kale for super cheap).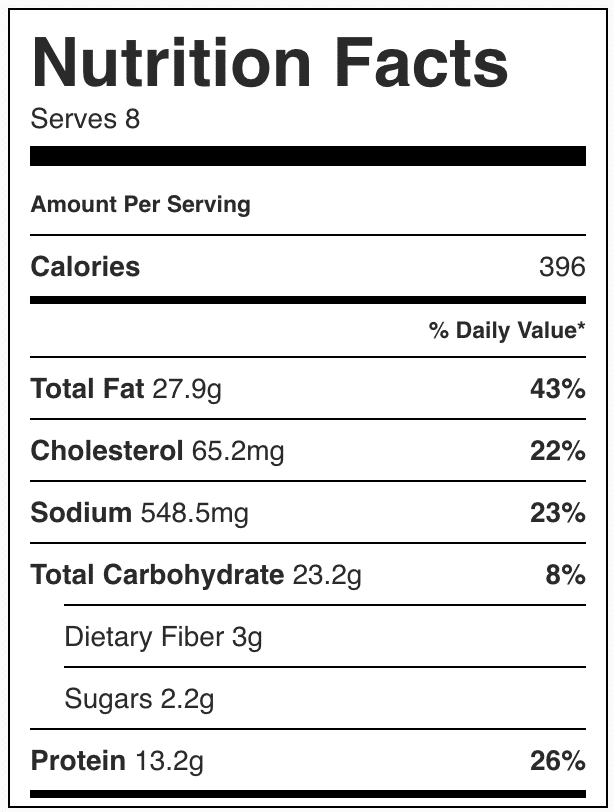 More Easy Soup Recipes: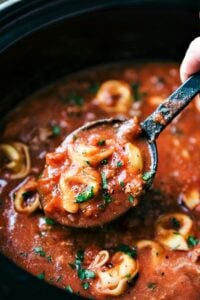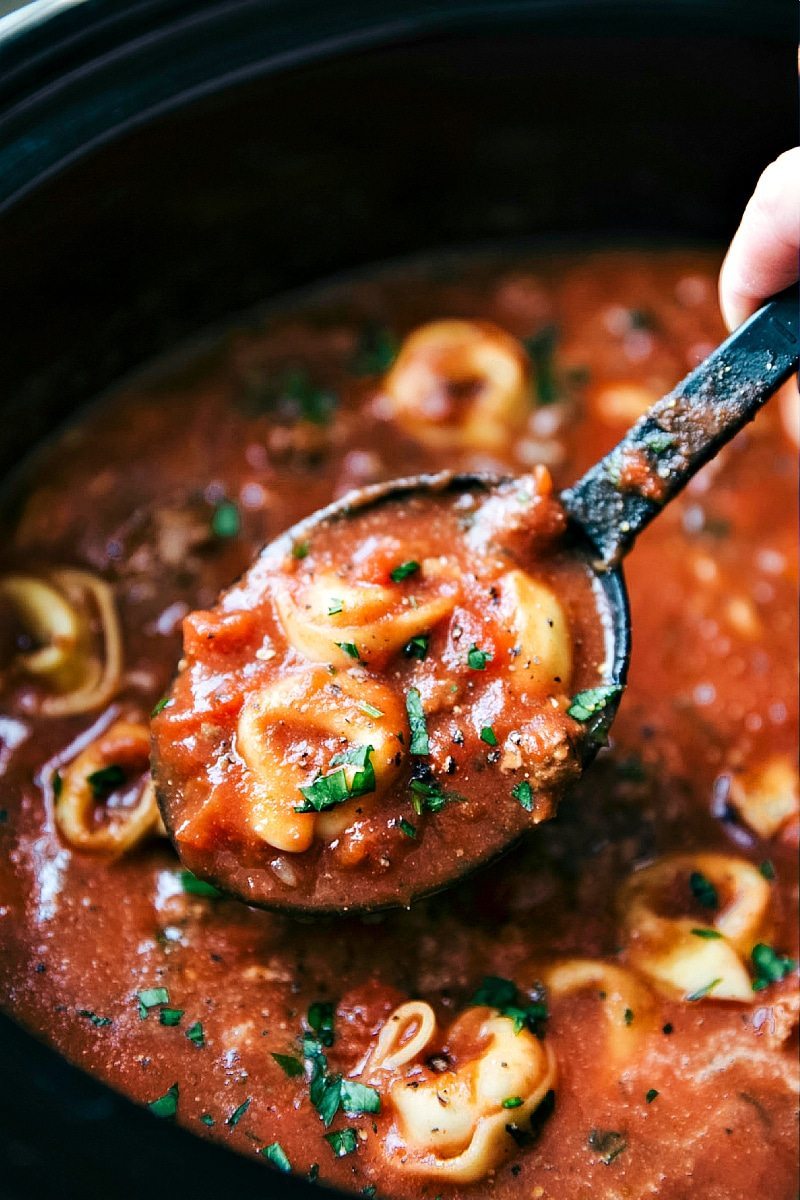 Crockpot Tortellini Lasagna Soup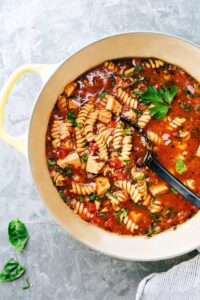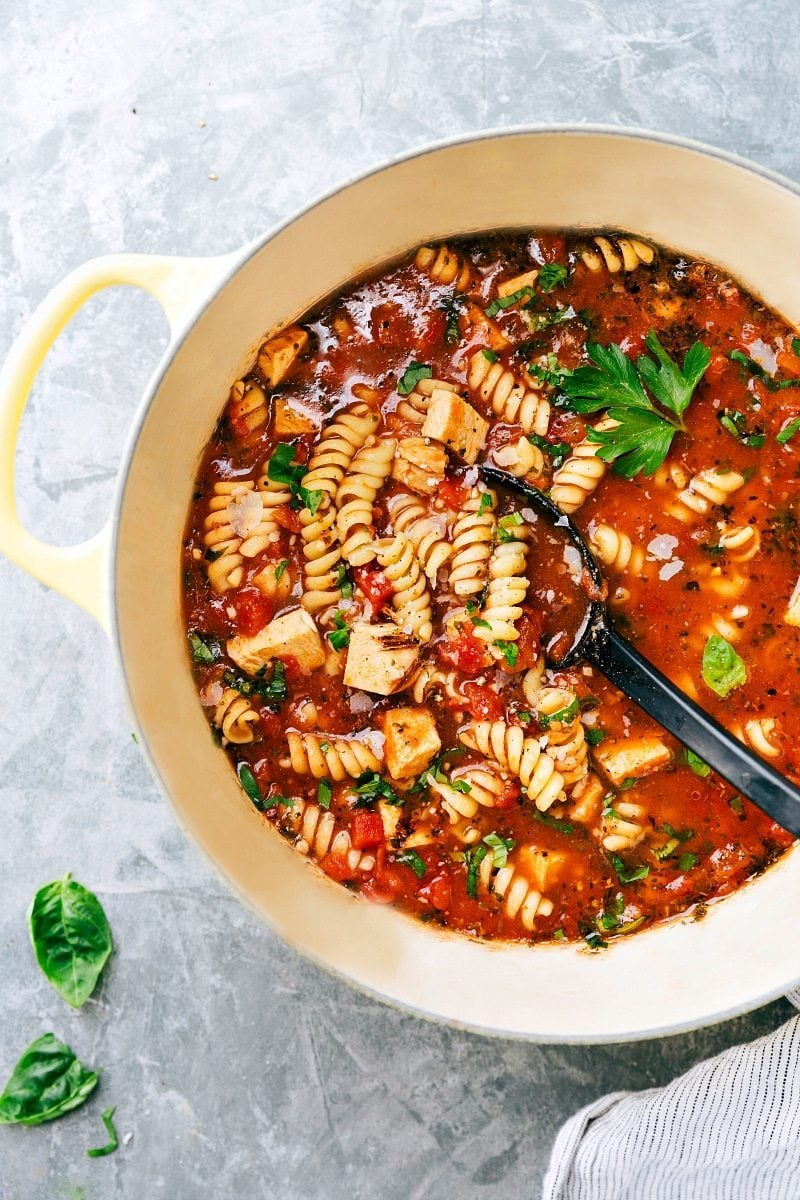 20-Minute Chicken Parmesan Soup