An easy Halloween decorating idea — miniature spiders "crawling" around the top of a cupcake. These spider cupcakes make the perfect Halloween treat!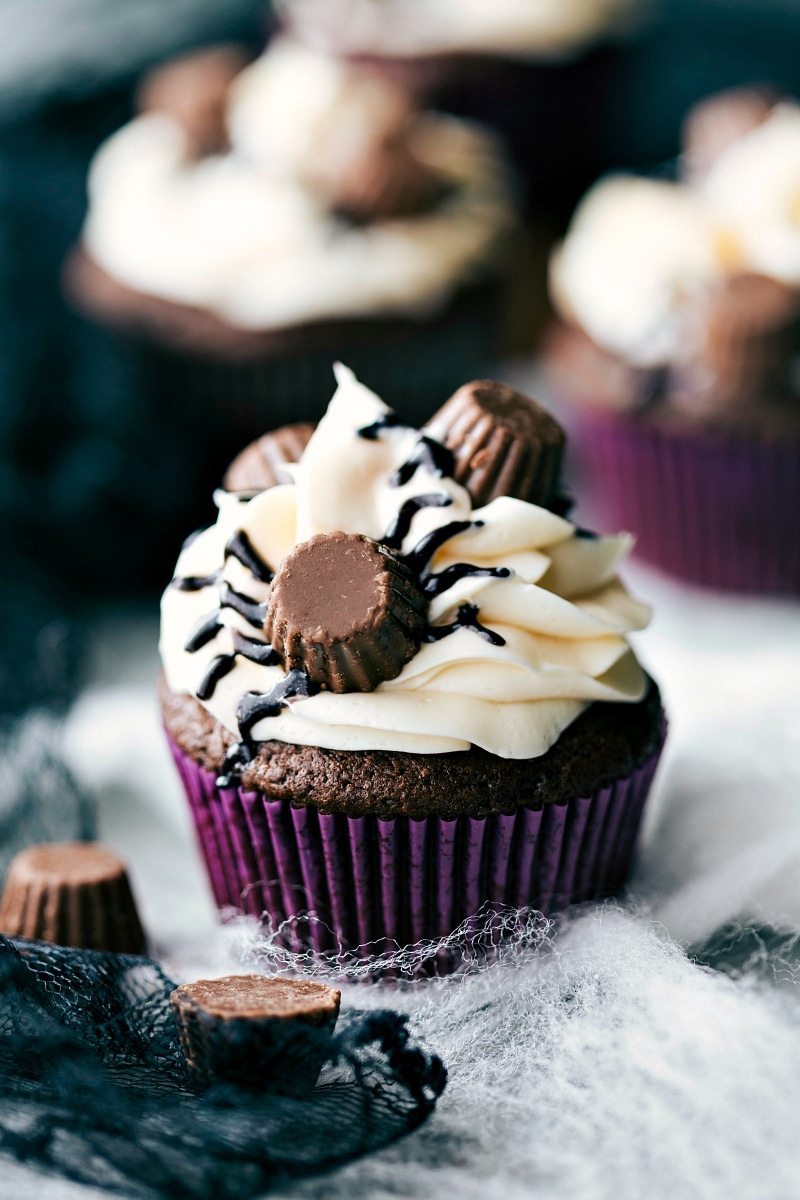 Since Labor Day is officially over, that means all the pumpkin AND Halloween treats are totally acceptable now, right? ? Speaking of Labor Day, how was yours? We spent the weekend camping, hiking, and playing in sand in Moab. We thought it would be a great idea to take our little boys camping (one of which that is still not sleeping through the night) and let's just say, it wasn't our best idea ever.
Regardless of the complete lack of any amount of sleep we got and the fact that we were probably the most hated people in the campsite (sorry fellow campers, we tried everything!), we still had a lot of fun. The husband and I both love hiking and have been hoping our boys feel the same. We each have a backpack that holds one of the kiddos and I'm sure we are quite the site to be seen.
There is an easy hike not too far from our campsite that we did twice with the boys and both times we got rained on. While it might have made the boys whine/cry/complain, it was actually pretty refreshing for us doing the carrying. Also, I happen to be one of those people that adore the rain. So between the loads of rain and the few trees changing colors, it completely felt like Fall. Which if you are new to my site, Fall is pretty much one of my obsessions. Aaand I talk about it far too much. ?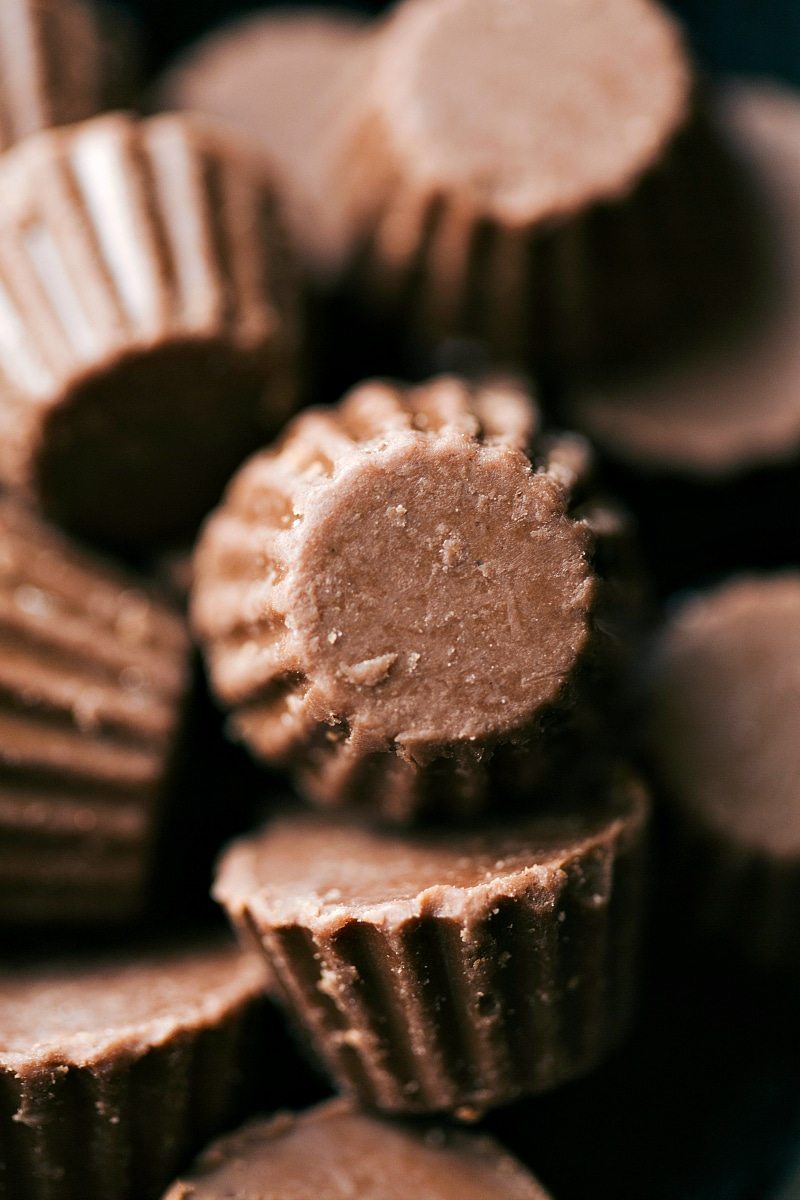 Anyways, on to all things Fall which also means HALLOWEEN. And these Halloween cupcakes are ridiculously easy to make! The base is a doctored-cake mix topped with my all-time favorite cream cheese frosting. And then the spiders crawling all over the cupcakes are only two ingredients — miniature Reese's cups and Wilton Black Sparkle Gel. I like the Gel because it's super easy to pipe out, but if you can't find it or want another alternative, you can dye extra white frosting black and pipe it through a frosting bag fitted with a #2 or #3 tip.
It does take a little of practice to get your legs how you like them, but after 1-2 cupcakes it gets so much easier! I also found that it looked less crowded to do some spiders on the cupcake with only 6 legs instead of 8. That is, unless you are very intense about these being true-to-life spider cupcakes because then all would need 8 legs. 🙂
And fair warning…a soup recipe is coming your way next. ?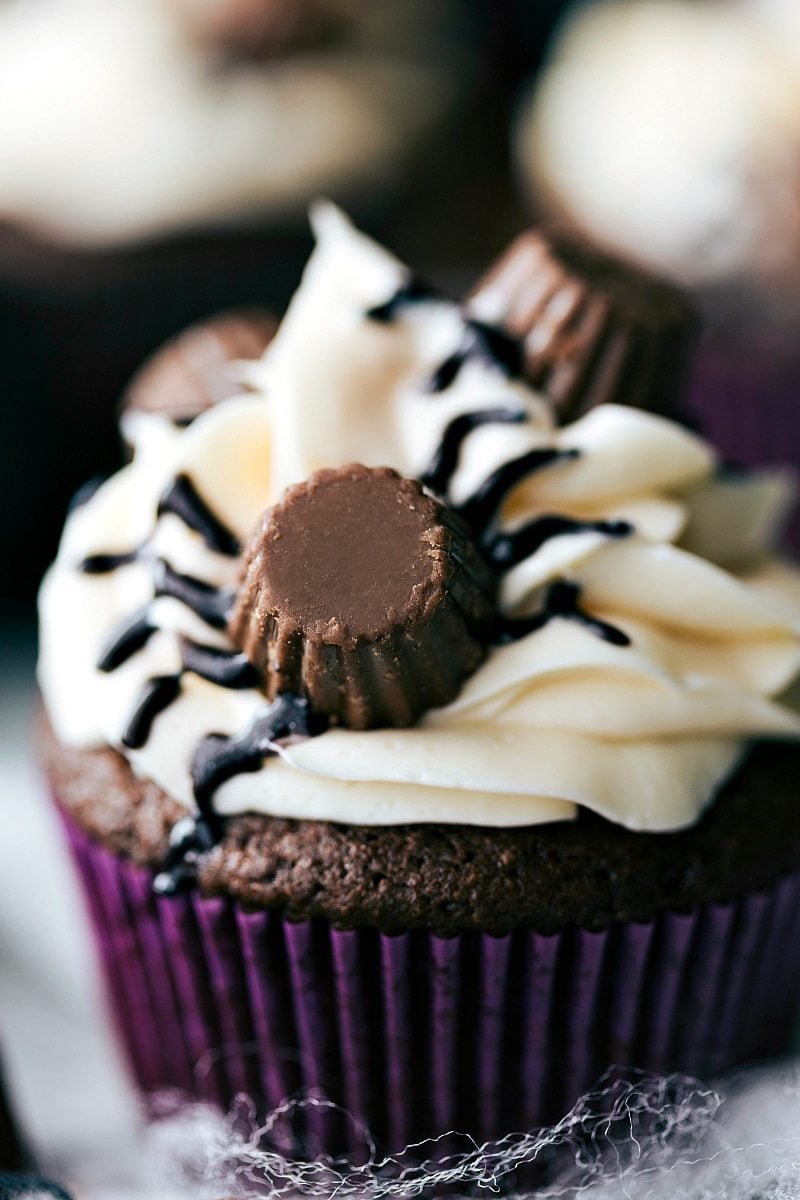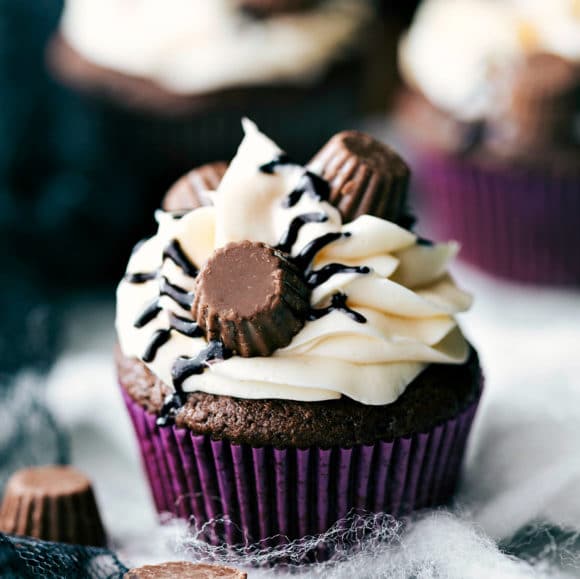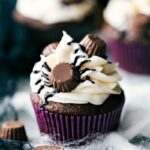 Easy Spider Cupcakes
Ingredients
3

large

eggs

3/4

cup

vanilla-flavored full-fat Greek yogurt

or sub sour cream

3/4

cup

vegetable oil

1/2

tablespoon

vanilla extract

1/2

cup

warm water

1

package (15.25 ounces)

triple chocolate fudge chocolate cake mix

1

package (3.9 ounces)

chocolate fudge instant pudding mix

dry
Frosting/Decoration
1

package (8 ounces)

full-fat cream cheese

at room temperature

1/2

cup

salted butter

soft but not at all melted, (1 stick)

2

teaspoons

Mexican vanilla extract

or plain vanilla extract

3-4

cups

powdered sugar

Miniature Reese's Cups

Wilton Black Sparkle Gel
Instructions
Preheat the oven to 350 degrees F. Line a muffin tin with nonstick liners and set aside.

Set out the eggs and greek yogurt to come to room temperature.

In a large bowl, whisk the eggs for 20 seconds. Add in the yogurt and oil and whisk to combine.

Add in the warm water.

Add in the cake mix and dry pudding mix. Mix with hand mixers until well combined.

The mixture is very thick - this is normal.

Fill the cupcake liners with about 3 tablespoons of the mixture (This cupcake recipe yields 24 cupcakes so plan accordingly).

Bake for 18-23 minutes or until a fork comes out clean when inserted into the center.

Allow the cupcakes to cool completely.
Frosting and Decoration
In a stand mixer fitted with a whisk attachment, beat the room temperature cream cheese and softened (NOT melted) butter until completely combined and creamy. Add in the extract.

Beat in the powdered sugar a cup at a time until well combined. Add each cup until the frosting is to your desired piping thickness.

Transfer the frosting into a frosting bag fitted with a star tip.

Frost the completely cooled cupcakes.

Press 2-3 miniature Reese's cups onto the frosted cupcakes.

Using the tube sparkle gel, slowly pipe on legs for the spiders. Let dry.
More Halloween Fun: