Special thanks to Tim Tam® for partnering with me to bring you this delicious chocolate tart!
A classic summer recipe reinvented: no-bake chocolate tart recipe with Tim Tam® biscuits!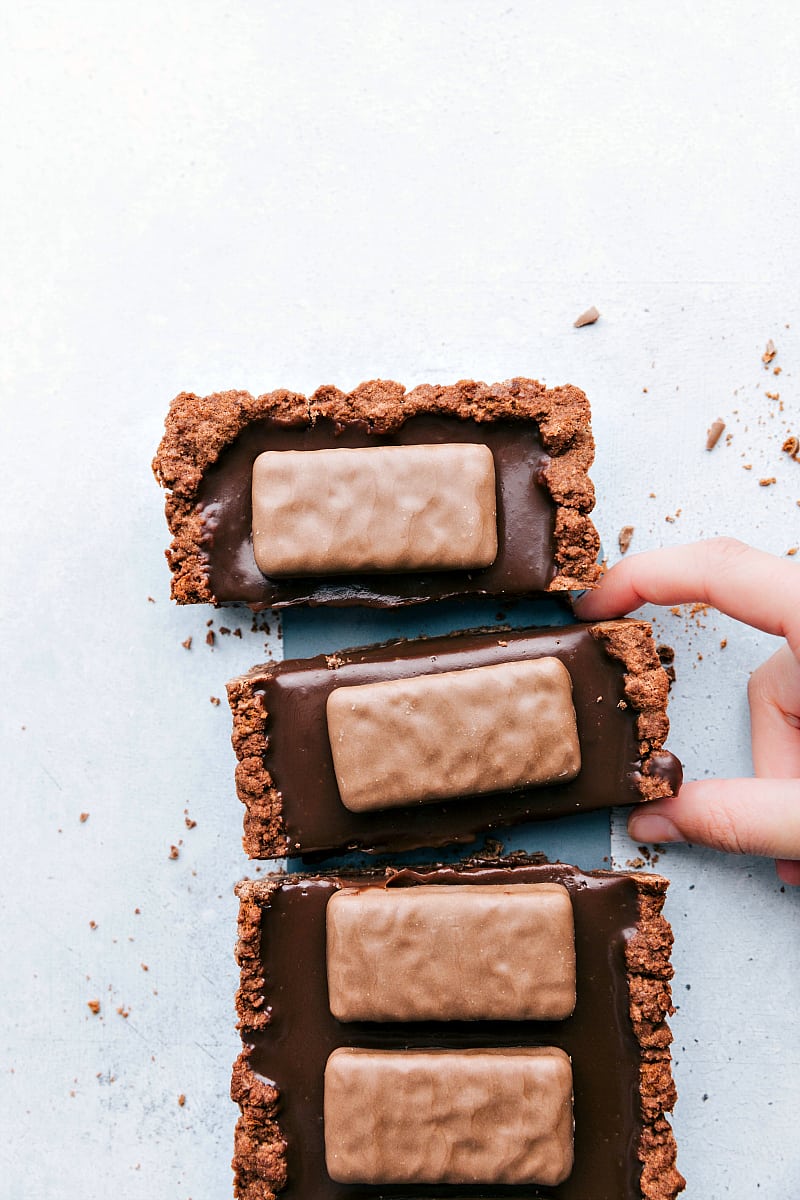 I was first introduced to Tim Tam biscuits when we lived in Australia a few years ago. My husband, who'd lived in England for a couple years before we met, was already well-acquainted with the chocolaty biscuits. They were one of his favorite treats while living in England and he couldn't wait for me to try them out.
We went to the little market right by our apartment and bought a wide variety of Tim Tam® biscuits to try (Chewy Caramel, Classic Dark, Dark Mint, and of course Original). I was instantly hooked, as was our then 18 month old.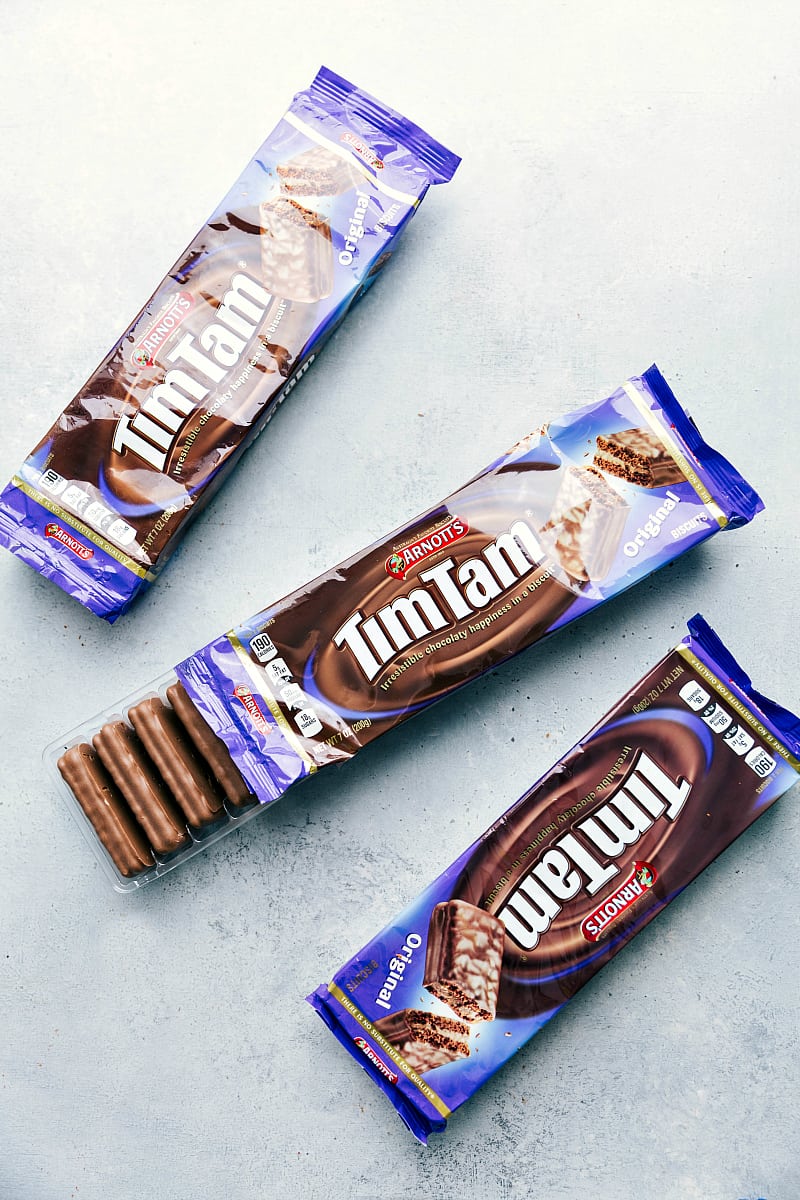 We brought as much as we could back into the states and tried to savor our inventory for as long as possible. Flash forward a year or so and our favorite biscuits are now available in the United States. We were so excited to finally have Tim Tam® biscuits again!
These biscuits are covered with chocolate on the outside, crunchy and creamy on the inside, and truly delicious all over. Trust me, they're worth a try:)
Today I'm using them to make a delicious crust and topping for this no-bake chocolate tart!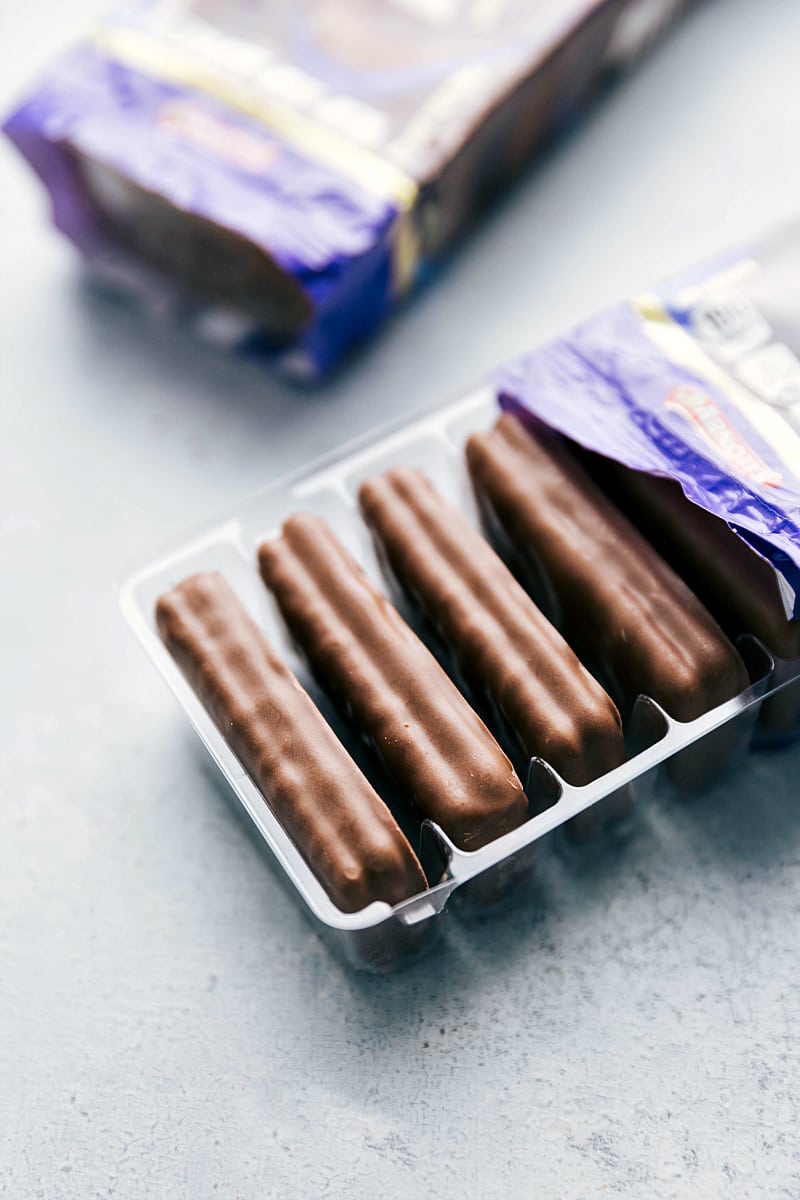 We use 3 packages of Tim Tam® biscuits for this recipe: 2 packages for the crust, and another one for the topping. Adding the Tim Tam® biscuits to the top adds the perfect finishing flavor and texture to the tart. Not to mention, it makes it easy to cut out slices:)
The filling in-between the two layers of Tim Tam® biscuits is a no bake creamy chocolate mixture that only requires 5 ingredients: heavy cream, egg yolks, chocolate, vanilla, and salt. This mixture comes together in minutes on the stovetop. Although it's not baked, it's food safe because the eggs do get cooked through on the stovetop.
Once the tart has chilled in the fridge for a few hours it's ready to enjoy!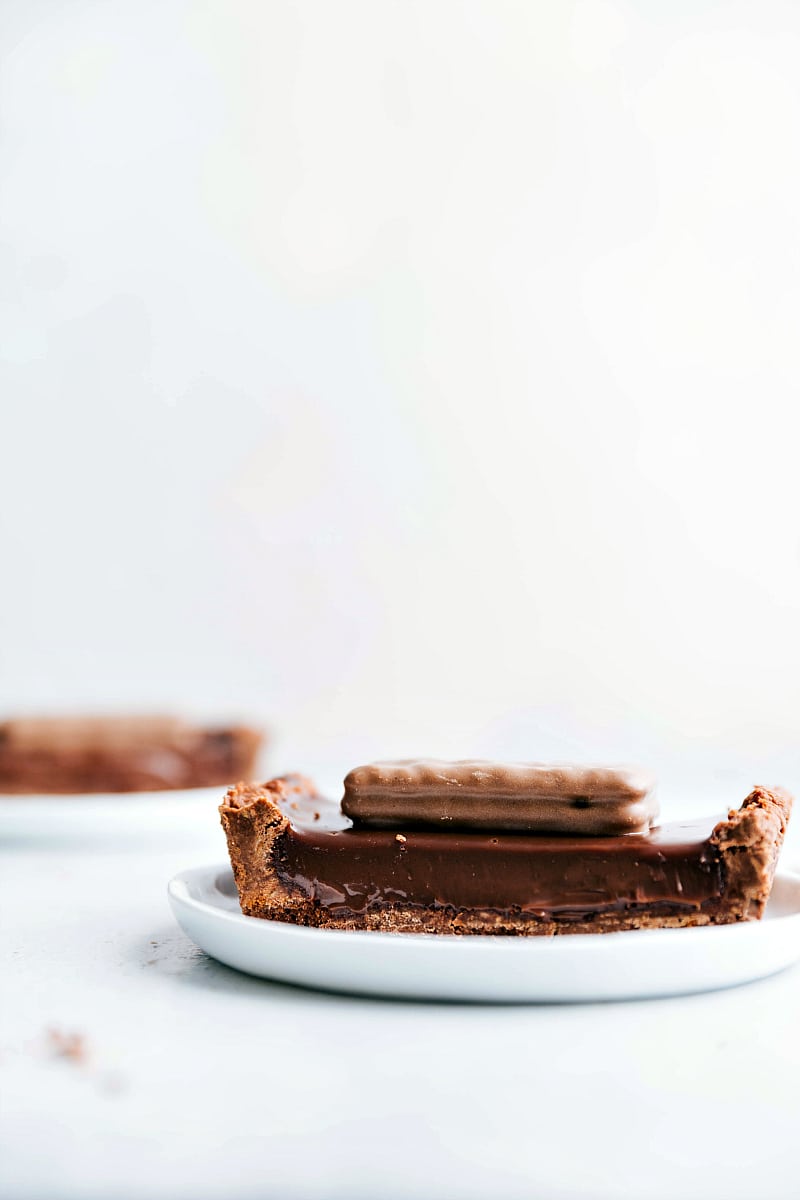 More Desserts:
For more delicious recipes, follow along on Pinterest, Instagram, Facebook, and YouTube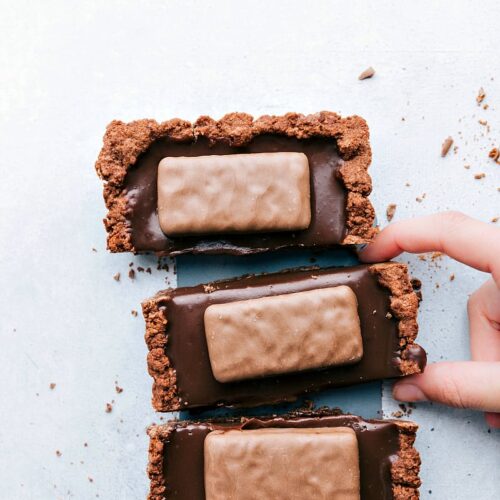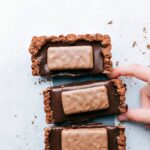 Chocolate Tart Recipe
A classic summer recipe -- no-bake chocolate tart reinvented with Tim Tam® Biscuits!
Keyword:
Chocolate Tart Recipe
Servings
:
1
14-15 inch rectangular tart pan
Ingredients
14-inch Rectangular Tart/Quiche Pan
Crust/Topping
3

packages

Original Tim Tam® Biscuits,

separated

2

tablespoons

unsalted butter,

melted
Filling
1 and 1/4

cups

heavy cream

3

large

egg yolks

2

cups

semi-sweet or dark chocolate chips,

whatever your preference is

1/4

teaspoon

fine sea salt

1

teaspoon

pure vanilla extract
Instructions
Preheat the oven to 325 degrees F. Lightly grease a the tart pan with cooking spray. Place it on a large tray and set aside.

In a powerful blender or food processor, add all of the Tim Tam® Biscuits from two of the packages. Pulse/blend until the biscuits are crumbs, In a bowl, combine the biscuit crumbs and melted butter. Stir until combined. Press the mixture firmly into the bottom of the greased and prepared pan and up to the top of the sides. Bake for 10 minutes and then remove onto a cooling rack and cool completely.

Whisk together cream and egg yolks in a saucepan. Heat over medium-low heat, stirring constantly, until mixture is very hot (but NEVER boils) and thickens slightly. Remove the mixture from the heat and stir in the chocolate chips until completely melted and mixture is smooth. Stir in the salt and vanilla extract.

Pour the chocolate mixture into the prepared crust and then refrigerate for 3 hours.

After the chill time is finished, remove the tart from the fridge and use the remaining 1 package of Tim Tam® Biscuits to add the final layer. Space the biscuits evenly on top and press in gently. Cut into bars and enjoy!

Return any leftovers to the fridge. Only add Tim Tam® biscuits on top to the slices that will be eaten the same day.
Recipe Notes
This Chocolate Tart Recipe can be stored in an airtight container in the fridge for up to a week.