Special thanks to the Cherry Marketing Institute for sponsoring this post. As always, all opinions are my own.
A delicious and creamy icebox cake made with the most amazing tart cherry whipped cream!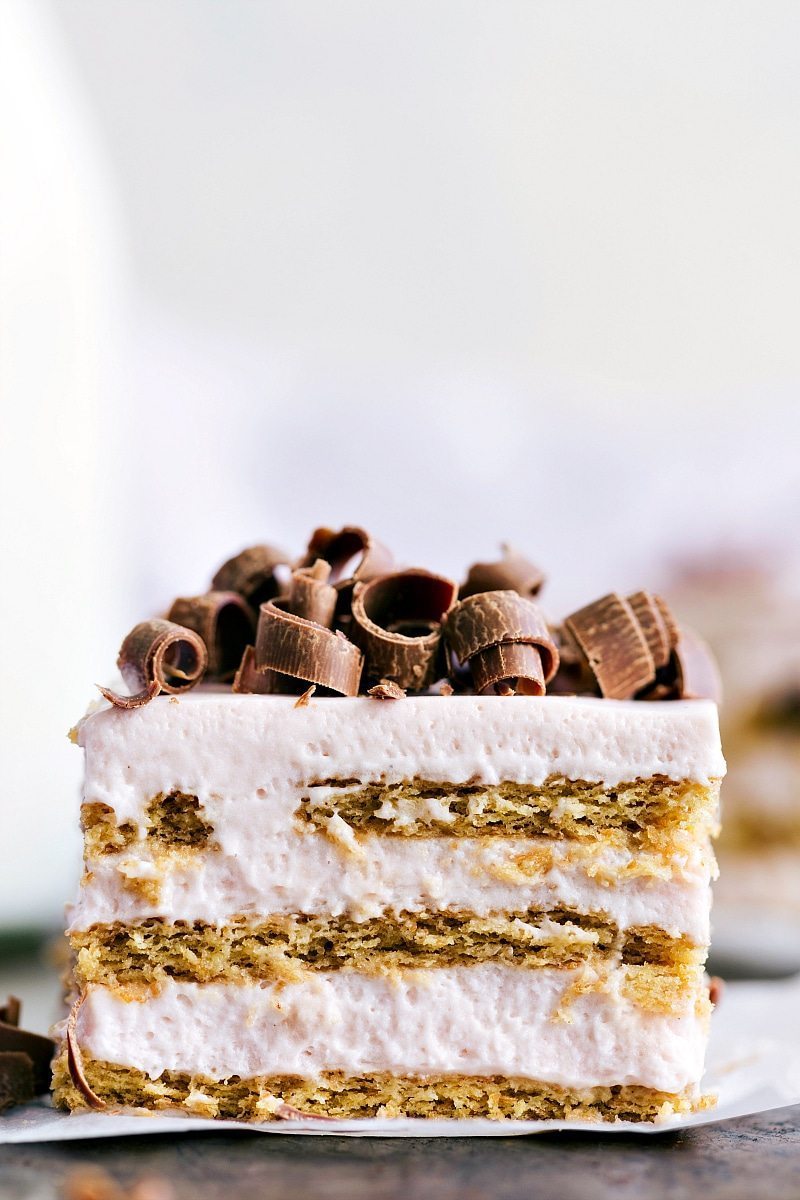 Icebox cakes are perfect for the summer-time! You don't have to touch the oven and they take mere minutes to assemble! Plus they're always a hit wherever you take them.
This icebox cake is unique thanks to the tart cherry whipped cream center which is divine. It's got a touch of cheesecake flavor and just a bit of chocolate to top it all off. The graham crackers soften making it taste and feel like a thin cake layer — but you never even had to turn on an oven to get that!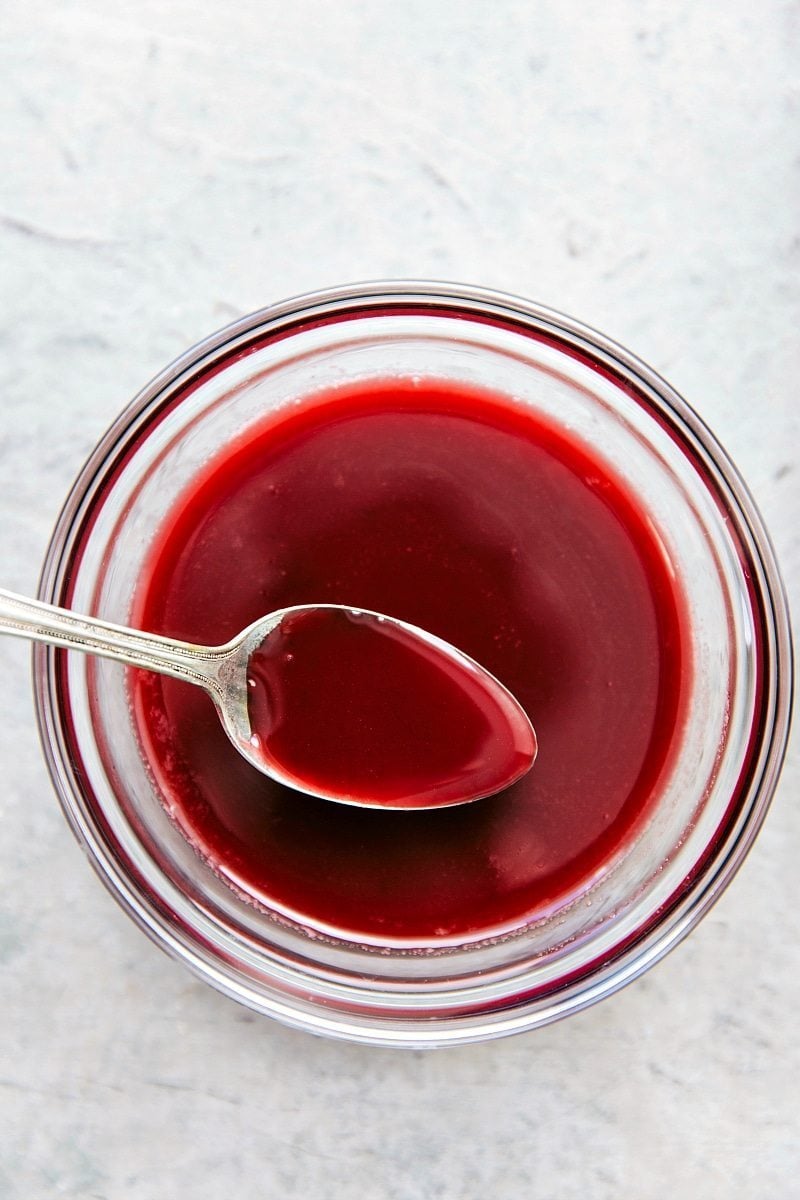 This delicious icebox cake all starts with some tart Montmorency cherries. July happens to be tart cherry harvest (!!) so it's definitely the time to make a cherry dessert — and this icebox cake is just the place to start. 🙂
Montmorency tart cherries are a North American-grown superfruit sourced from small family orchards. Because the fresh cherries are so delicate, 99% of the cherries that have been harvested are then frozen, dried, or become juice products. The process to dry the Montmorency tart cherries varies, but generally the process includes shaking the cherries from the trees, washing, cooling, and then processing. The cherries are then sized, de-stemmed, sorted, pitted and frozen. From there they can then be further processed into juice, concentrate, or dried forms. Pretty cool huh?
And from there, you can grab some frozen tart cherries and make your entire family happy with this amazing icebox cake!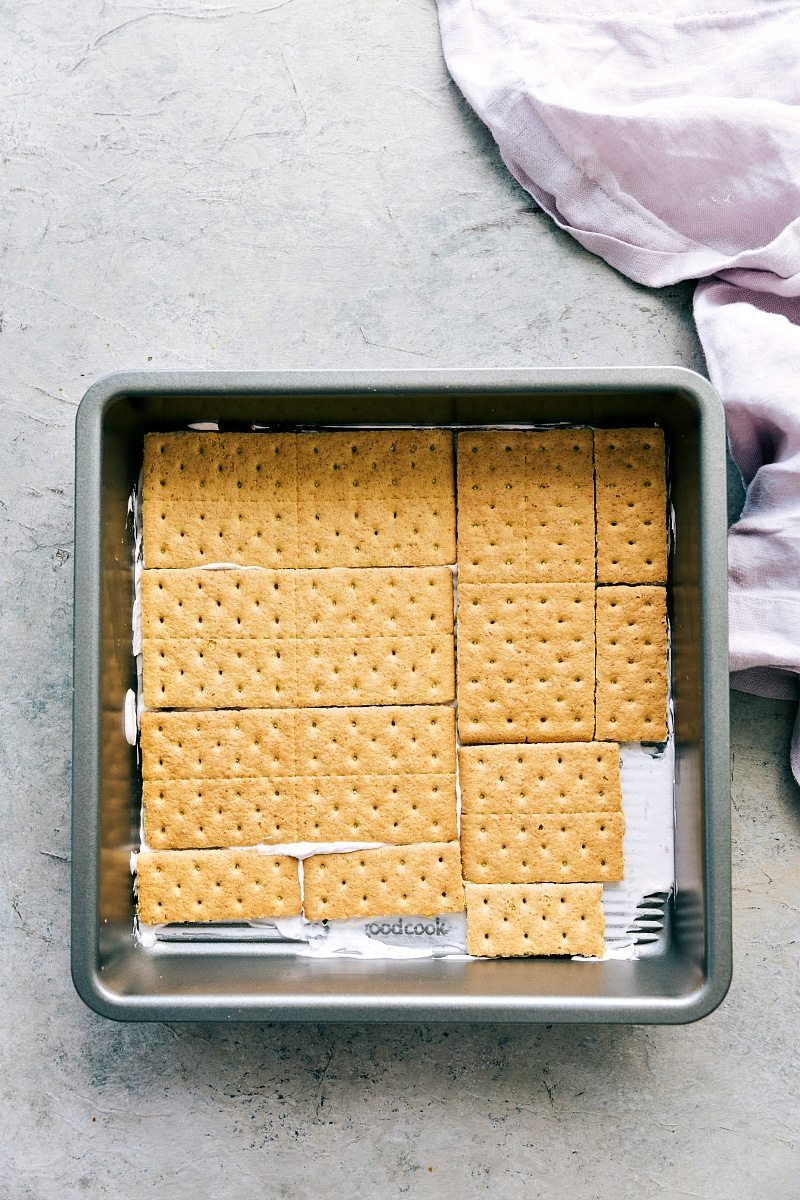 This icebox cake begins with making the the tart cherry sauce. This sauce will then be added to your homemade cherry whipped cream.
This cherry whipped cream is absolutely divine! You'll mix that whipped cream with some cheesecake pudding mix to get just the perfect consistency to layer in this icebox cake.
And then it's just a matter of layering graham crackers with the cherry whipped cream. A few layers and it's ready to chill in the fridge.
While it chills, the flavors develop even more and the graham crackers soften to create a cake-like taste and texture.
The finishing touch are some simple chocolate curls — just grab a room temperature chocolate bar and, using a vegetable peeler, "peel" the chocolate over the bars. Voila! Tart cherry icebox cake just in time for tart cherry harvest!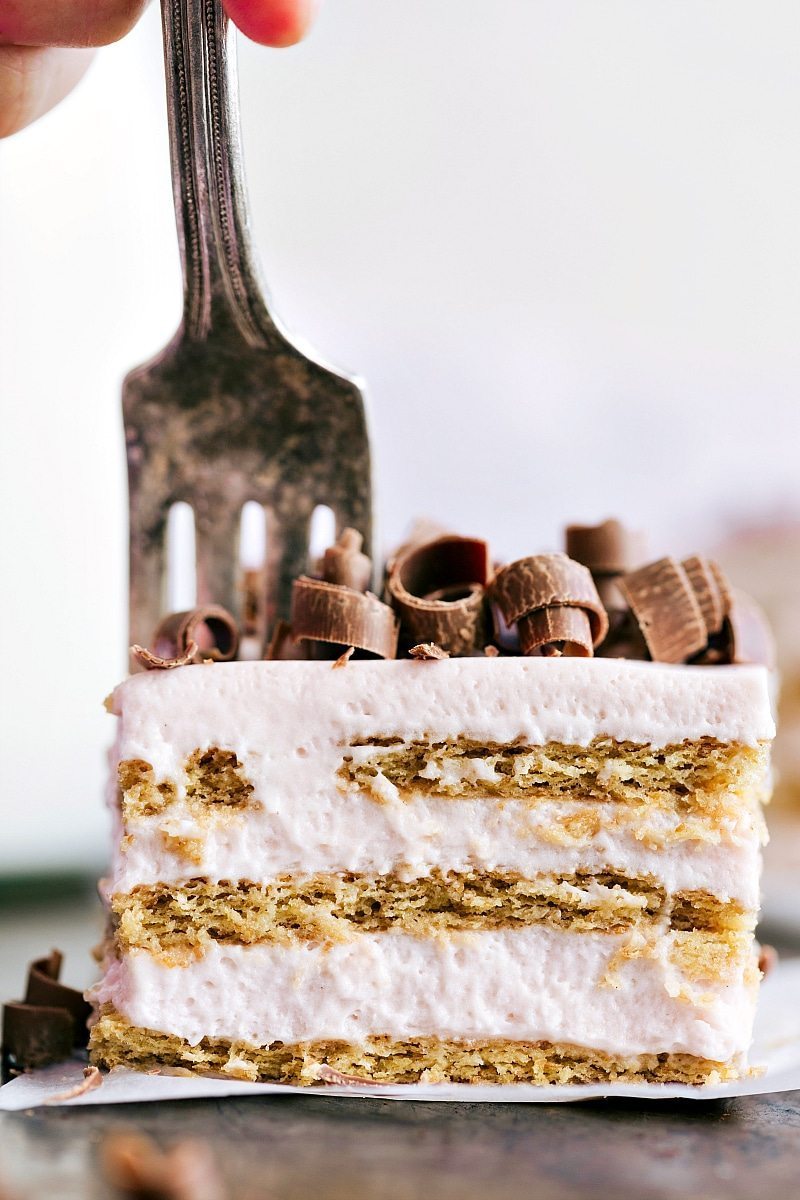 Tart Cherry Cheesecake Icebox Cake
A delicious and creamy icebox cake made with the most amazing tart cherry whipped cream!
Servings
:
1
9 x 9-inch pan
Ingredients
1 and 1/2

cups

Montmorency tart cherries,

pitted/thawed if frozen

6

tablespoons

white sugar

1

teaspoon

cornstarch

(+ 1 teaspoon water)

2

cups

heavy whipping cream

1/2

tablespoon

vanilla bean paste

1/2

cup

white sugar

1 package

(3.5 ounces)

cheesecake pudding mix,

not prepared

Pinch

of

salt

2

sleeves

graham crackers

Optional: 1-2 chocolate bars, for topping
Instructions
Place the tart cherries and sugar in a medium-size saucepan over medium heat. Simmer, stirring occasionally, for 10 minutes. Place the cornstarch in a small bowl and stir in the water until smooth. Add to the sauce and cook until sauce begins to thicken, about 2 minutes longer. Strain the cherries and allow the liquid to cool in the fridge.

In a large bowl fitted to a stand mixer, add the heavy whipping cream and vanilla bean paste. Mix until it begins to thicken and then slowly add the 100% cooled cherry sauce (you'll only add 1/2 cup of this sauce). Mix until soft peaks form and then slowly add in the sugar and the cheesecake pudding mix until the cream reaches stiff peaks.

Spread a little bit of this mixture in the bottom of a 9 x 9 inch baking pan. Top with graham crackers (break them to try and cover as much of the bottom of the pan as possible).

Spread about 1/3 of the cherry whipped cream mixture on top. Layer more graham crackers. Spread another 1/3 of the whipped cream mixture on top. Layer more graham crackers. Spread the remaining whipped cream over the top.

Cover tightly and refrigerate for at least 2 hours.

When ready to enjoy, use a vegetable peeler to peel the side of a chocolate bar to make curls over the bars.
Recipe Notes
*Total time does not include chilling time.
More Tart Cherry Recipes: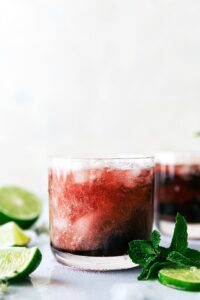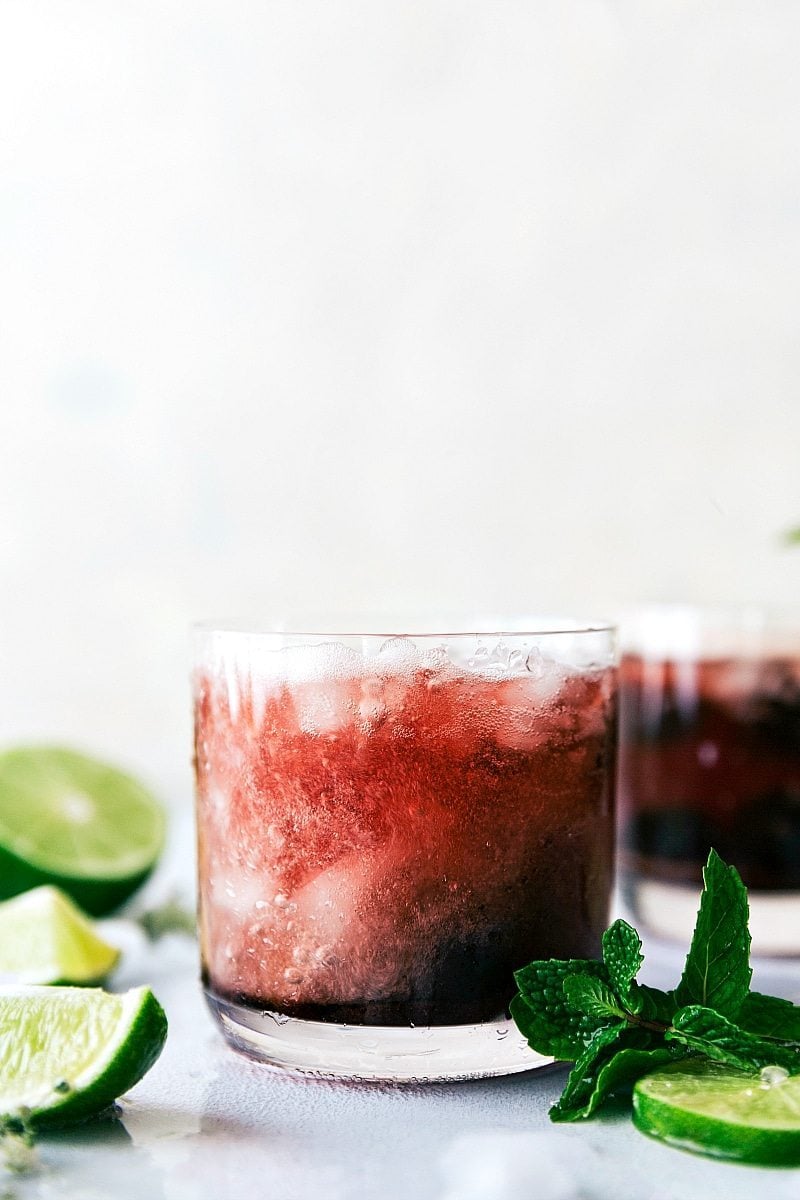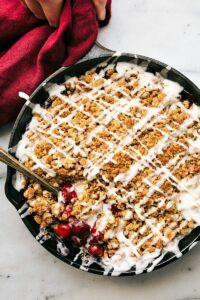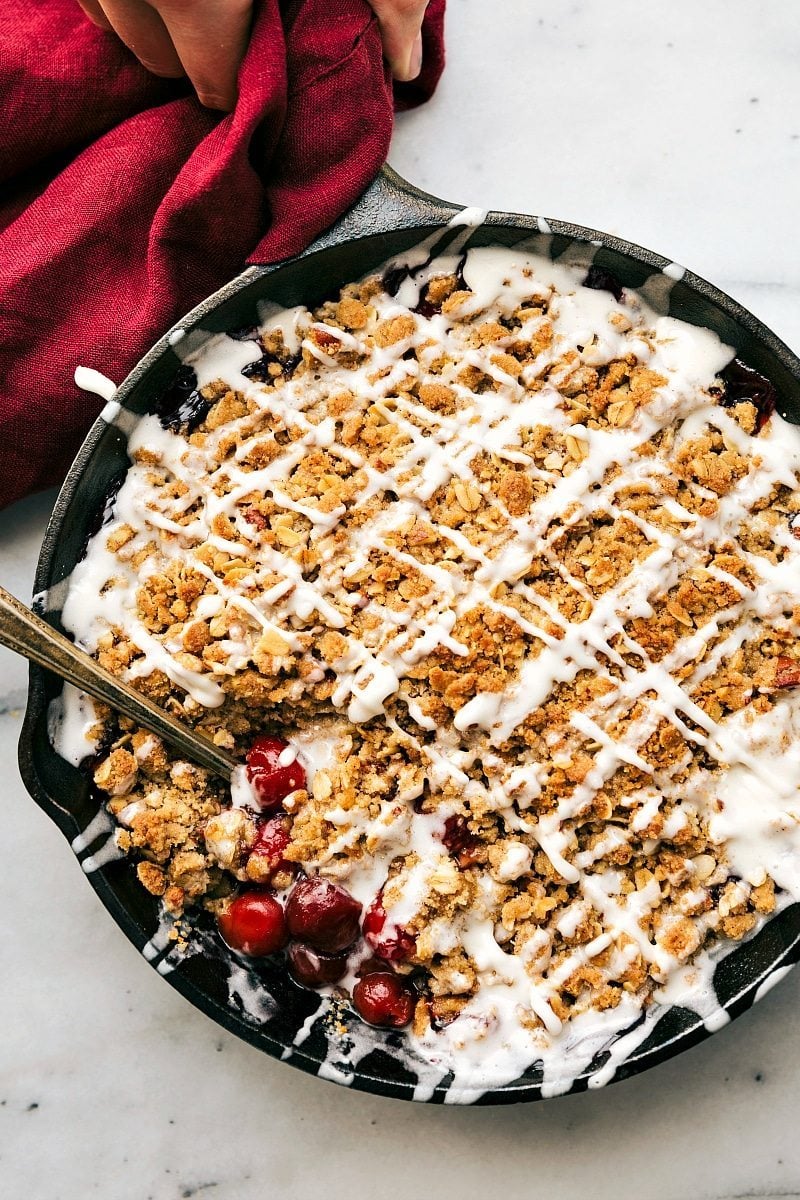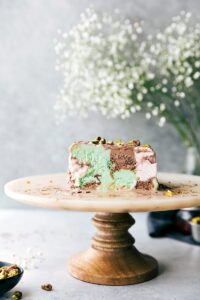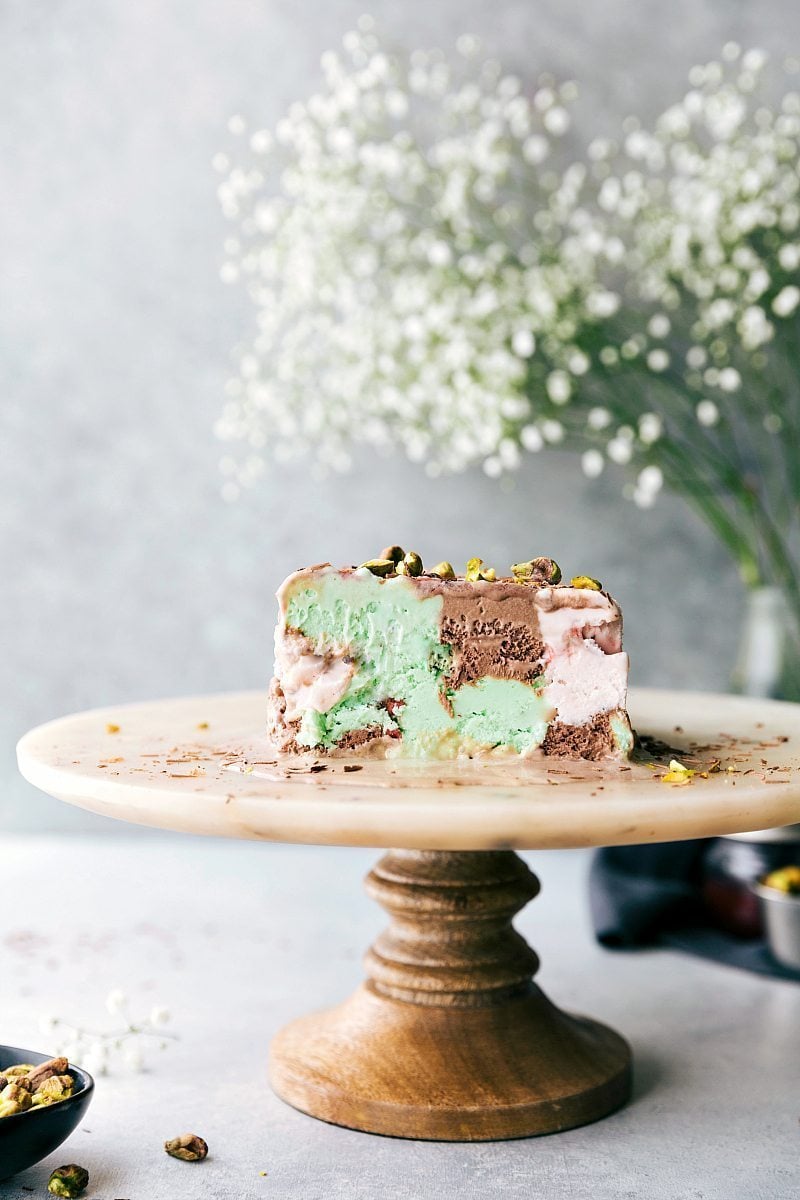 Spumoni Ice Cream Bars with a Tart Cherry Sauce