A slice of french bread topped with sweet pulled pork, sauteed onions, and freshly grated mozzarella cheese. 
My husband is not a picky eater. He eats just about everything and so I consider myself extremely lucky that he likes the majority of what I make for him.
There is, however, one (very big) exception.
My husband HATES onions. He detests them. He won't get near an onion with a 7-foot pole. And no, I'm not kidding here.
Guys, his senses are incredible. If I cooked with an onion minutes after he leaves for work in the morning (I know, who is cooking with an onion at 7 AM?…) he can tell that onions were used in the house when he gets back for work at 7 PM. It's craziness I'm telling you.
He'll say, "Chels, were you (crinkled nose and disdain covering his face) using an onion today?"
Guilty. Guilty as charged.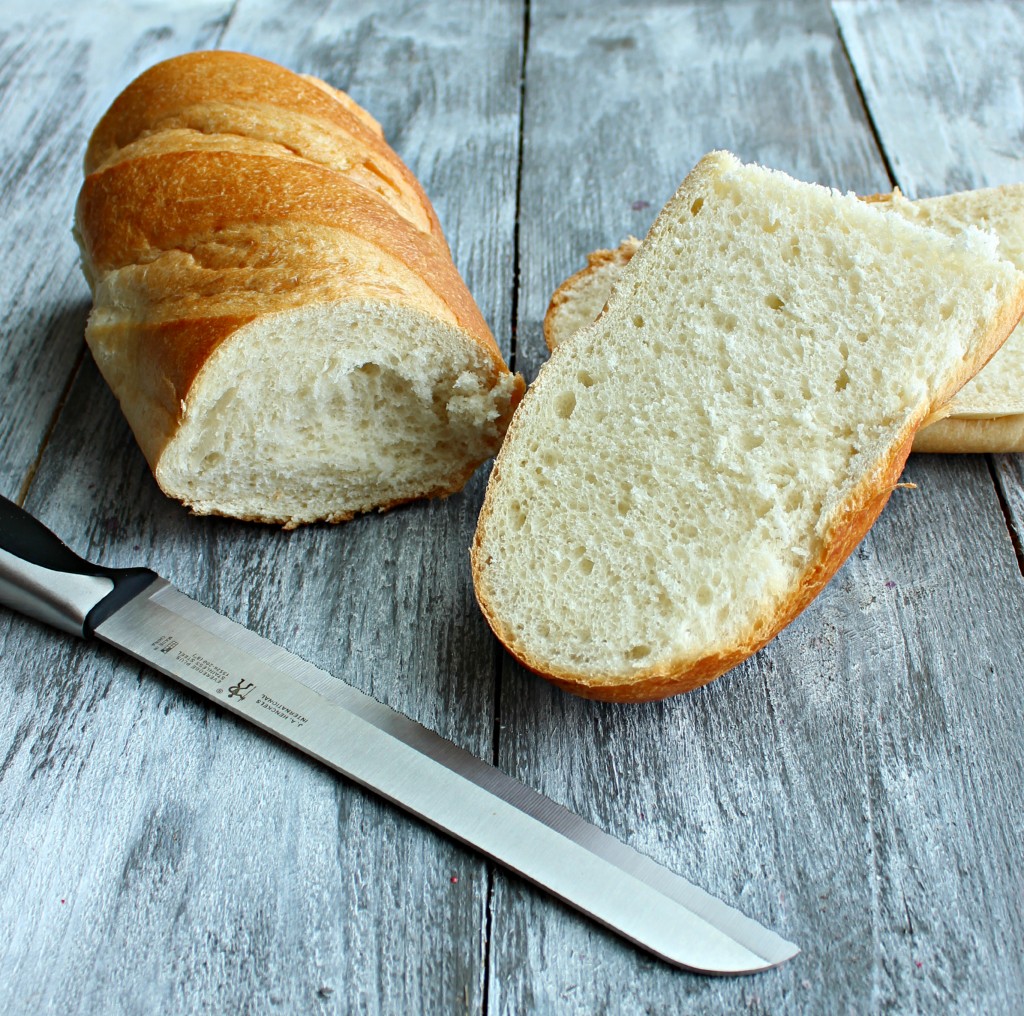 And here's the sad part to this story, I am quite literally obsessed with onions. So much so, that they have been the topic of this entire post. And will continue to take the spotlight until I am done ranting and raving about my love for onions and my husband's utter hatred.
To me, onions are flavor. They make everything taste better and the texture is unbeatable when they've been lightly sauteed in a little bit of Olive Oil. Oh gosh. I would marry an onion if I could. Okay, weird. I totally take that back. (Don't make my husband hate onions more than he already does, right?!)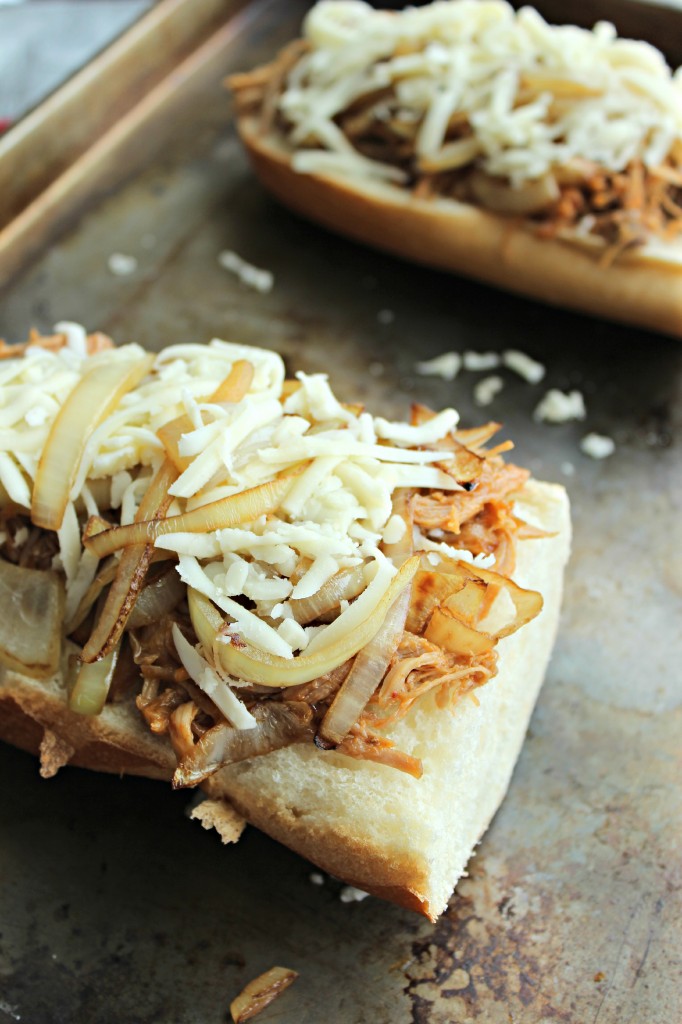 Okay, so moving away from the onions for one quick little second… Let me tell you about the pork that is on this pizza. I used a tried and true sweet pulled pork recipe (the same one I have used and loved for years). And this pork? Well it's definitely one of mine and my husband's absolute favorite.
We sometimes arm wrestle to see who gets the last bit of the pork. And just guess who wins…I'll give you a hint, it's not me.
Since I can't win an arm wrestle to get the last bit of the pork, I've had to resort to… other measures. Other measures, including using the very food my husband will not go near…Onions.
So here is one of the greatest life lessons I've learned to date: (and please know that I am kidding) When your spouse or significant other or WHOMEVER really likes a food (like perhaps some delicious sweet pulled pork), cover it in another food (maybe like onions) that they hate, and you will get it all.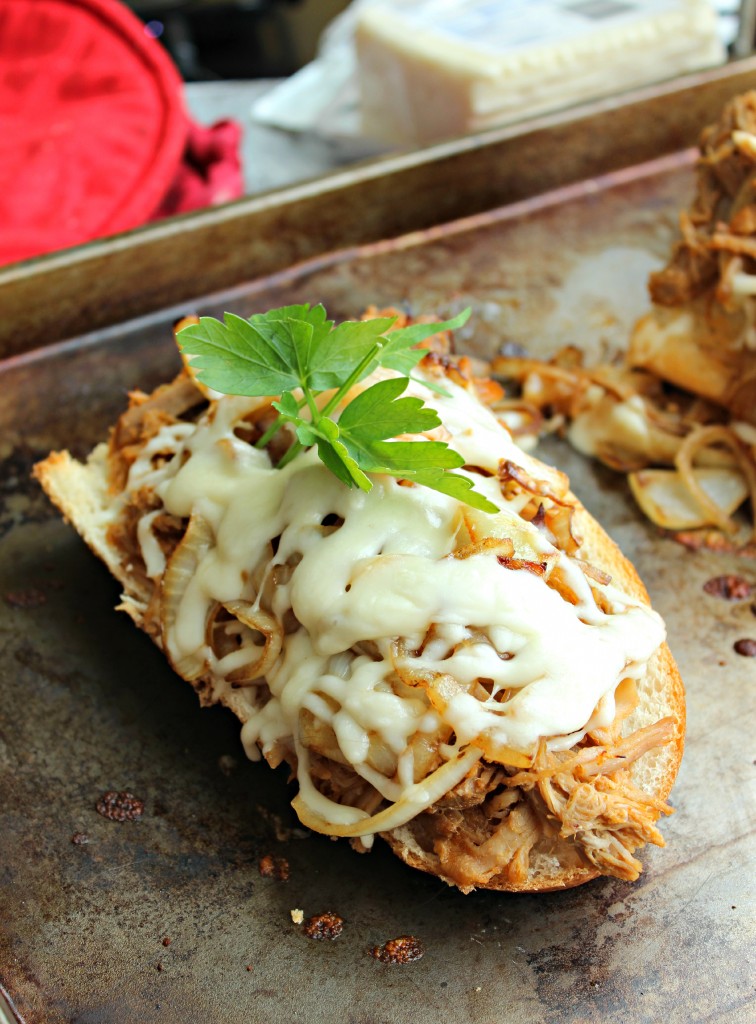 Do I sound a bit selfish here? I had to come up with some way to get the rest of the pork. And so, here's where my story comes to an end. I covered that delicious sweet pulled pork with onions. Lots and lots of onions. So many onions that my husband wouldn't even pick them off to eat it.
And I happily ate my onion covered sweet pulled pork French Bread Pizza. And lived happily ever after.
Link to the sweet pulled pork recipe that I used and love and HIGHLY recommend!
Sweet Pulled Pork French Bread Pizza
Ingredients
1

loaf French Bread

2

medium onions

peeled and cut

4

tbsp

olive oil

4

tbsp

water

4

cups

sweet pulled pork

check above the recipe for the link to the pork I used.

1 & 1/4 - 1 & 1/2

cups

mozzarella cheese
Instructions
Separate a French Bread loaf into 3 sections. Cut each section in half to make 6 French Bread pieces. Place bread pieces on a large baking tray, Set aside

Preheat your oven to broil at 550 degrees F.

Peel the onions, cut in half and then cut into thin slices.

In a large saucepan over medium-high heat, add 4 tbsp of olive oil. Let oil warm up and then add in onion slices. Cook until slightly browned and tender. Add up to 4 tbsp of water to keep the onions from burning.

Place about 2/3 cup of pork over each French Bread piece. Top with about 1/3 cup of onions and 3-4 tbsp. of mozzarella cheese.

Place the French Bread pork pizzas in the oven and broil for 2-3 minutes or until cheese is melty and sides of the bread are crisp.

Serve immediately.