Special thanks to Premier Protein for partnering with me this year to bring you delicious snacks like this Sparkling Raspberry Freeze!
A delicious and good-for-you sparkling raspberry freeze packed with protein!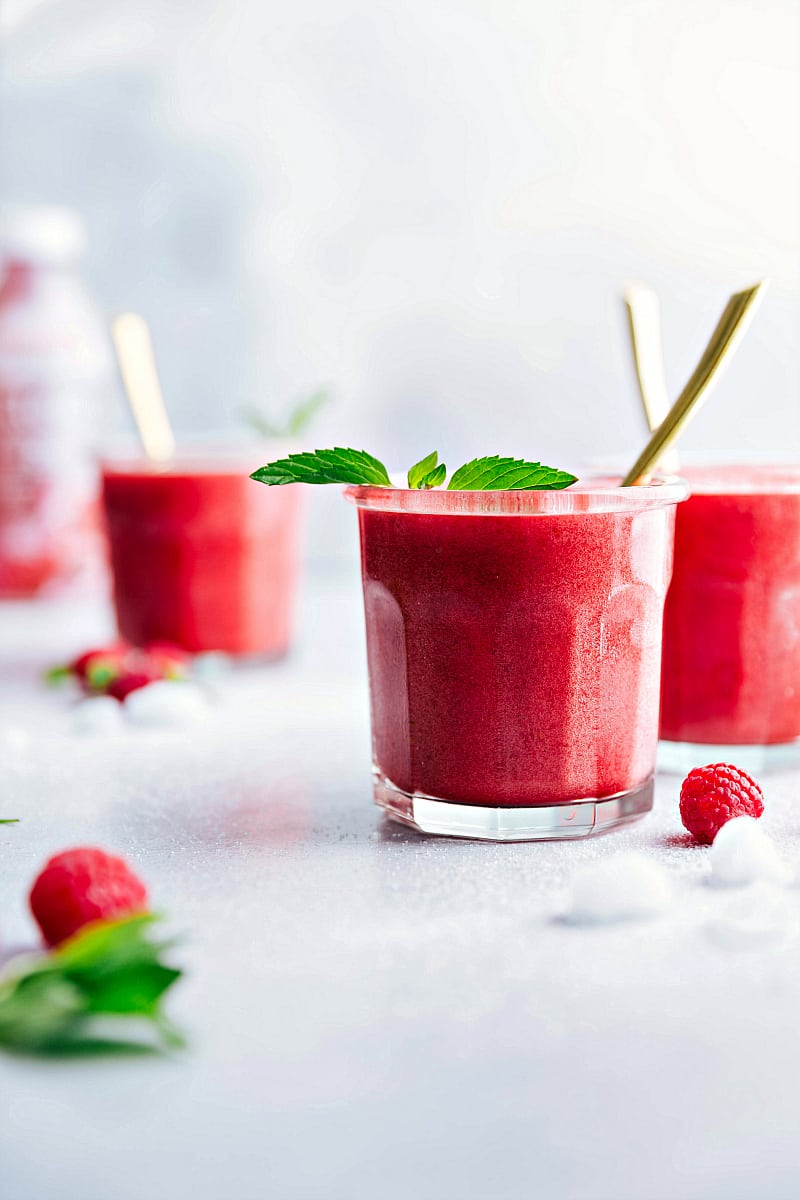 While summer is still here for another month, the first signs of Fall are beginning to appear and I couldn't be more excited. I'm a Fall fanatic and look forward to the season all year. But if I'm honest with myself, the one thing I do miss in the cooler Fall days is cold beverages and treats: slushies, milkshakes, ice cream, you name it. And now I'm adding this raspberry freeze to the list!
And so, for the last remaining month of summer,I'm committed to drinking this raspberry freeze as often as possible. And the kids aren't complaining — they're obsessed with it too! The best news is it's only 3 ingredients and takes about five minutes to whip together. You can't beat that for a cold summer treat!
Premier Protein's clear protein drinks are packed with fruit flavors, have no added sugars, no soy ingredients, 0 grams of fat, and they're gluten free! The Raspberry Clear Protein Drink is the perfect ingredient for this drink as it add tons of flavor without lots of added sugar.
These clear protein drinks are also available in Orange Mango and Tropical Punch so you can switch up the flavors in this recipe. After some experimentation though, I've found the raspberry flavor to add the most concentrated flavor in this recipe.
Depending on the sweetness of the raspberries you use, you may find this drink perfectly sweet or that it needs a little extra sweetener. If that's the case you can add in a little bit of honey — try the drink first without the honey and then add as desired. Enjoy! 🙂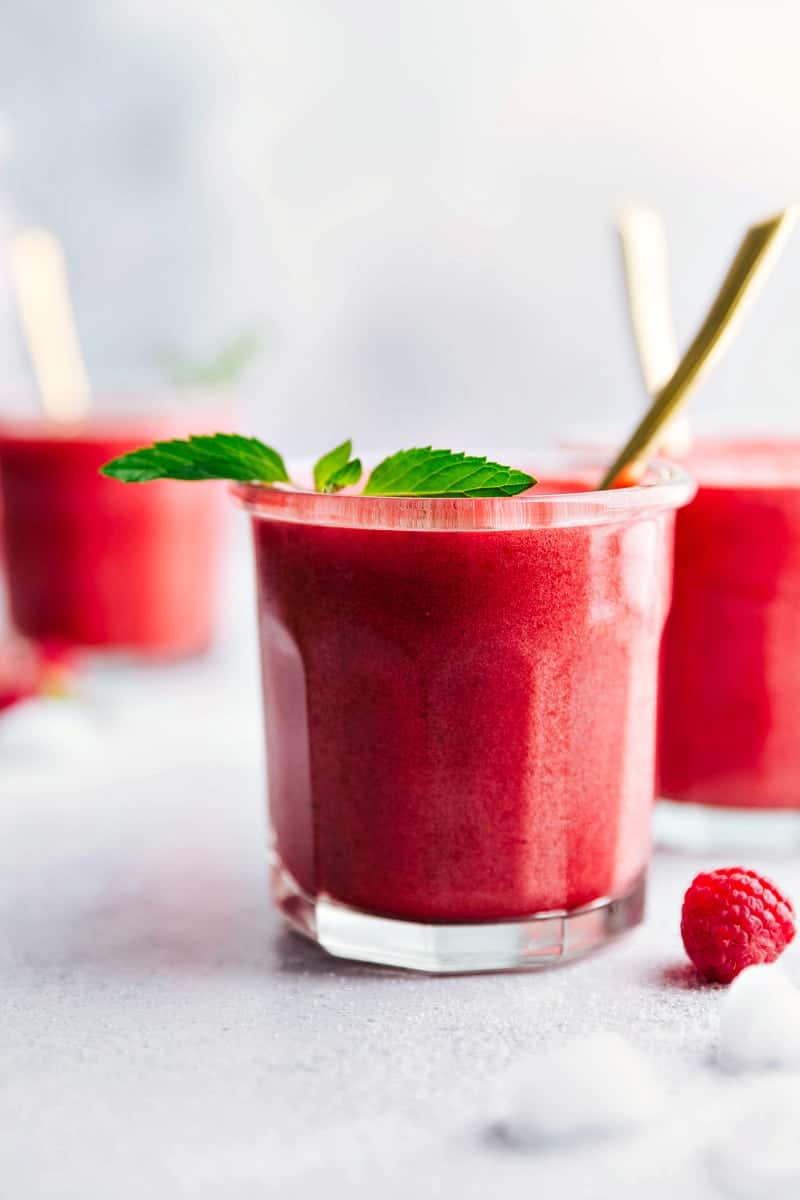 More Amazing Beverages:
For more delicious recipes, follow along on Pinterest, Instagram, Facebook, and YouTube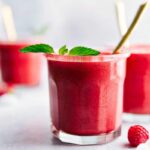 Sparkling Raspberry Freeze
A delicious and good-for-you sparkling raspberry freeze packed with protein!
Ingredients
1

(16.9 ounces)

Premier Protein Raspberry Clear Protein Drink

3

cups

frozen raspberries

1

cup

lemon lime sparkling water

Optional: honey
Instructions
Make sure both the protein drink and sparkling water are completely chilled (place in the fridge overnight) and raspberries are frozen solid before preparing this drink.

In a large and powerful blender, pour in the raspberry clear protein drink, frozen raspberries, and lemon lime sparkling water. Place on the lid and blend until smooth. Taste and, if desired, add some honey depending on the raspberries sweetness.


If desired, strain the drink (we don't mind the seeds so we skip this part) into glasses and enjoy immediately.