A deliciously fudgy, double-chocolate, single serve brownie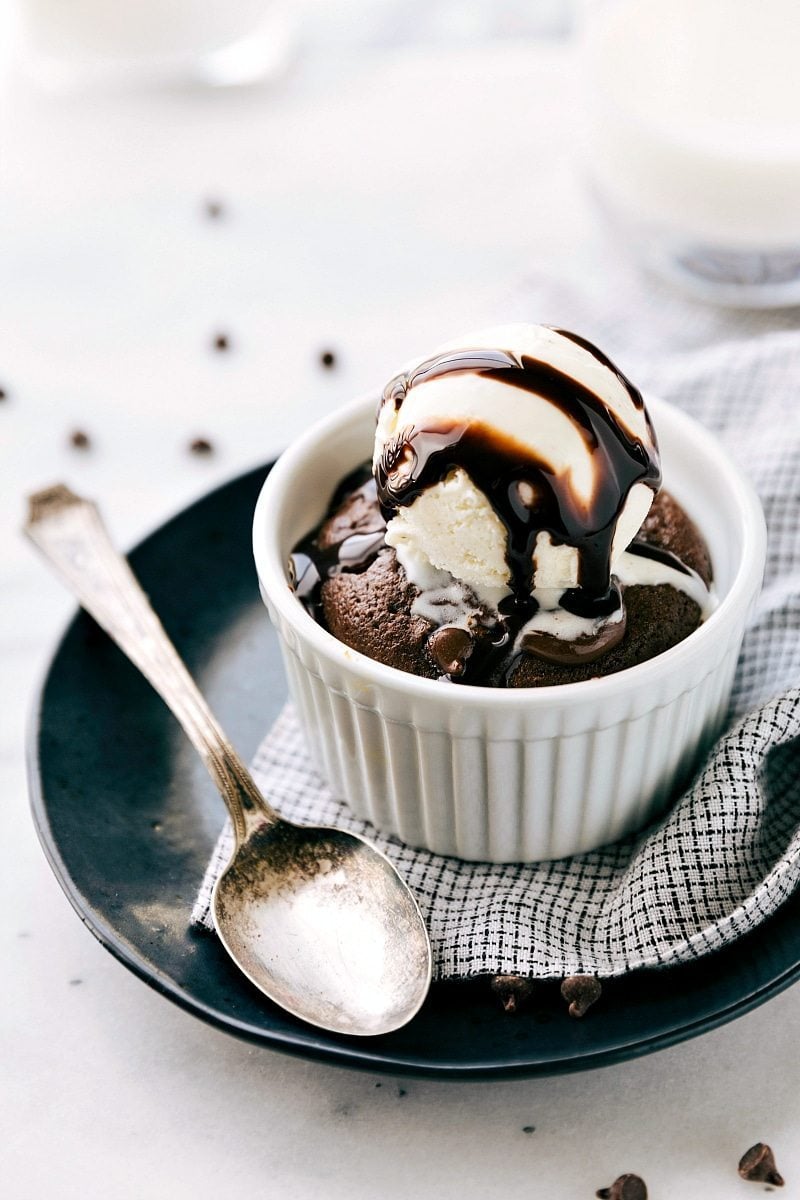 We made it to Friday! And thank goodness for that!
Daylight savings made this week feel…weird. I'm not a huge fan of it being pitch black outside by like 6:00 PM. It makes me feel like I should be curled up in bed sound asleep – not barely sitting down to eat dinner. But I'll get used to it soon enough. And in the meantime, I think it is in order to celebrate with a fudgy, decadent, single-serving brownie. Anyone with me?
The single-serving pumpkin chocolate-chip cookies were such a hit, that my mind has been swimming with single-serving dessert ideas. Many of which I have experimented with and you will be seeing here on the blog. (And some, you will never see on this blog for good reason! cough, cough…recipefails…)
So, in experimenting with this recipe, I ended up having about twenty brownies. So much for the single serving right? But the good news is, I feel like I really ended up with the perfect brownie!
These single-serve brownies are the perfect solution to get your chocolate fix and celebrate that the weekend is (finally) here. Enjoy 🙂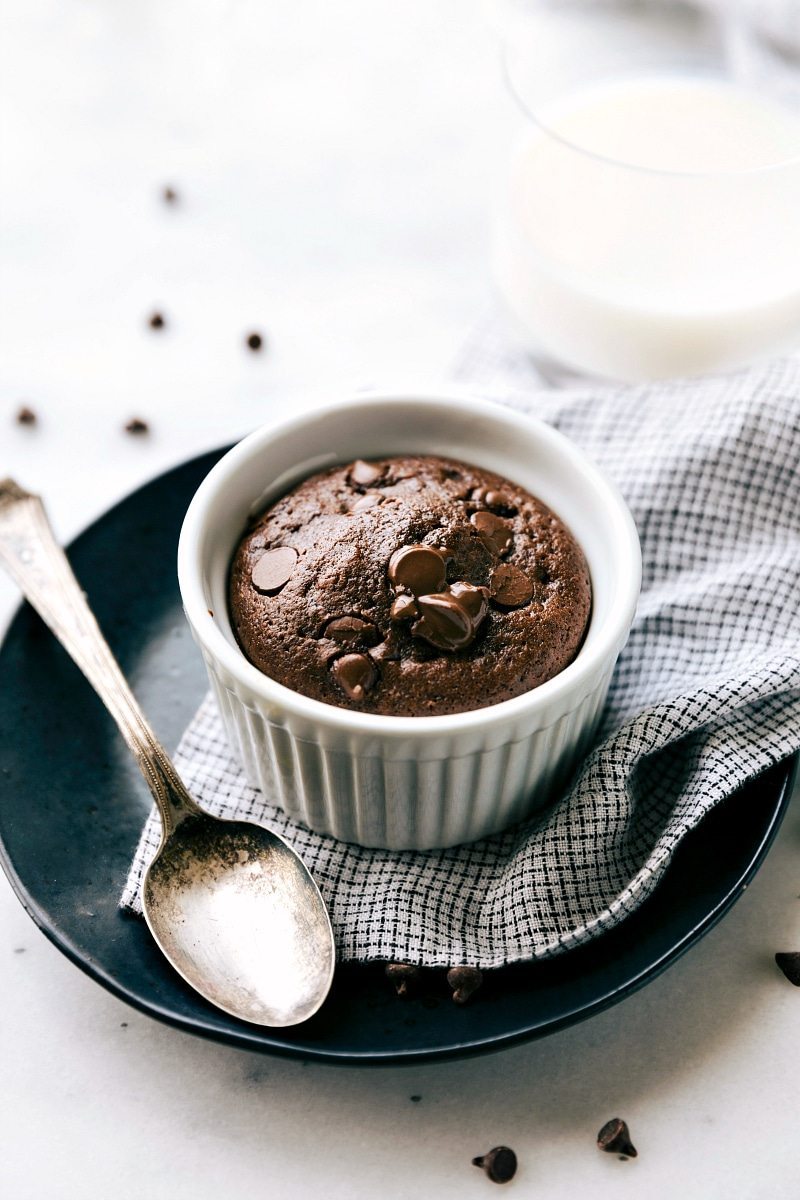 Craving more single-serve desserts?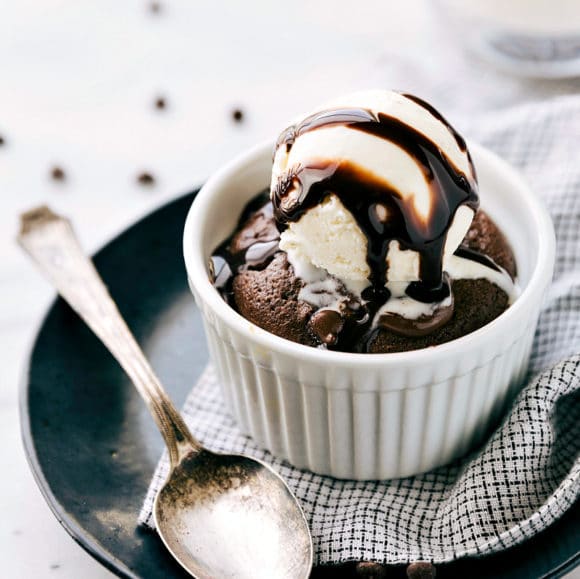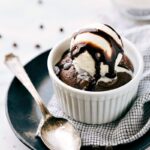 Single-Serving Double Fudge Brownie
A single-serving size of a decadent and fudgy double-chocolate brownie.
Servings
:
2
single serving brownies
Ingredients
1

large

egg yolk

discard or save the egg whites for another recipe

1

tablespoon

whole milk

can sub another milk or use water

2

teaspoons

vegetable oil

1/4

teaspoon

vanilla extract

2

tablespoons

brown sugar

lightly packed

2

tablespoons

cocoa powder

use high quality

1

tablespoon

white flour

1/8

teaspoon

salt

1/4

teaspoon

baking powder

Optional: 1-2 tablespoons dark or milk chocolate chips

Optional: ice cream and hot fudge!
Instructions
Preheat the oven to 350 degrees F.


Grab a cereal bowl and add in the egg yolk. Whisk a few times. Add in the milk, oil, vanilla extract, and brown sugar. Whisk until completely combined.

Add in the cocoa powder, flour, salt, baking powder, and chocolate chips (if desired). Whisk to combine.


Lightly grease TWO small baking ramekins. Pour the brownie batter in equal parts into each ramekin and bake for about 15-20 minutes or until a fork/toothpick comes out clean when stuck in the center. Slightly under-baking the brownie yields a chewier and fudgier brownie

If desired top the brownie with some ice cream and hot fudge!

Recipe Notes
With such a small serving size, it is important to be very precise with the measurements if you want the brownie to work out correctly. The method of this brownie recipe was slightly changed (12/9/16) from finding a way we like it better. (I make it so often and want to keep it updated as the very best!) I found it tastes even better when divided into 2 ramekins instead of 1 --it's fudgier and less cake like! Technically more than a single-serving, but you can save the other one for later 🙂