This is a sponsored post written by me on behalf of BUSH'S® Beans. All opinions are 100% mine.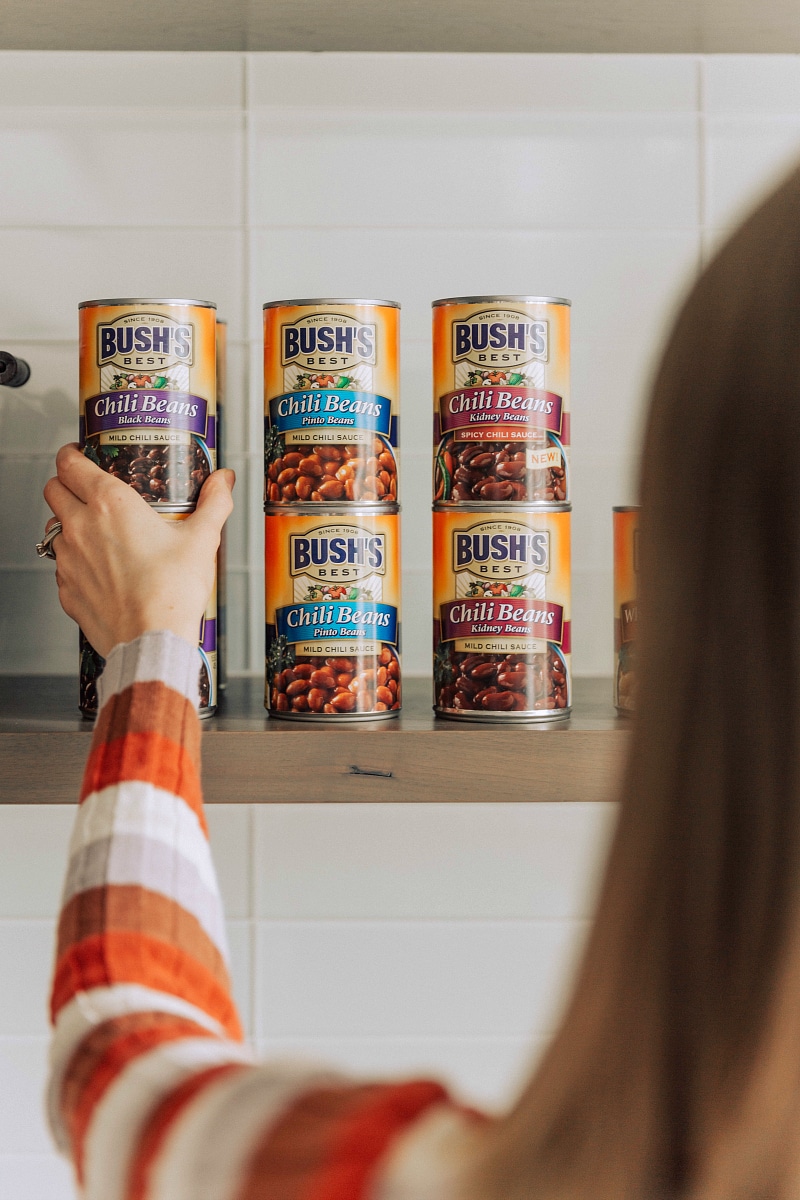 Today we're switching things up a bit with a fun giveaway! I'm excited to be partnering up with BUSH'S® Beans to give one reader a pantry makeover!
Giveaway Details
Giveaway has ended.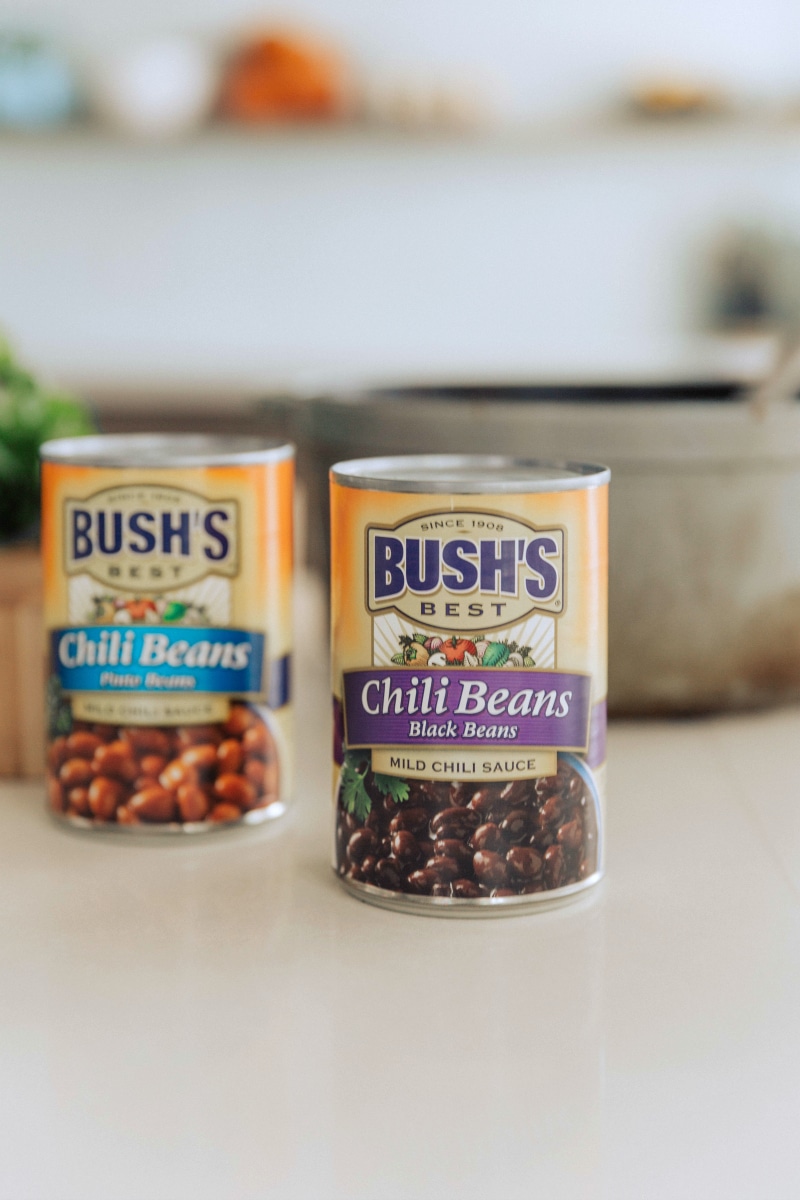 Pantry tips
Despite our best efforts, pantries always seem to collect more and more. They can be difficult to keep organized, which only makes cooking dinner that much more complicated! But learning HOW to organize a pantry in a way that's easy to maintain will create less work later. It will also help you clearly see what ingredients you have on-hand for meals. Below are some tips for keeping your pantry organized.
Keep what you use every day at eye level: put rarely used items higher up and more frequently used ingredients at eye level.
Ditch the cardboard containers: food often comes in a lot of packaging that takes up unnecessary space in a pantry. Buy containers specifically designed for stashing commonly bought products and get rid of that bulk packaging.
Add more space to your pantry by using the back of the pantry door: hang thin wire shelves or over the door hangers that can store small items like spices or snacks.
Ditch the open boxes and half-empty bags: keep things uniform by putting dry ingredients (think pasta, rice or other grains, oatmeal, cereals, etc.) in see through jars or containers. While this not only makes your pantry more aesthetically pleasing, it also serves a practical purpose. With clear containers, you can easily find the ingredient you're looking for, and quickly spot which items are running low and need to be replaced.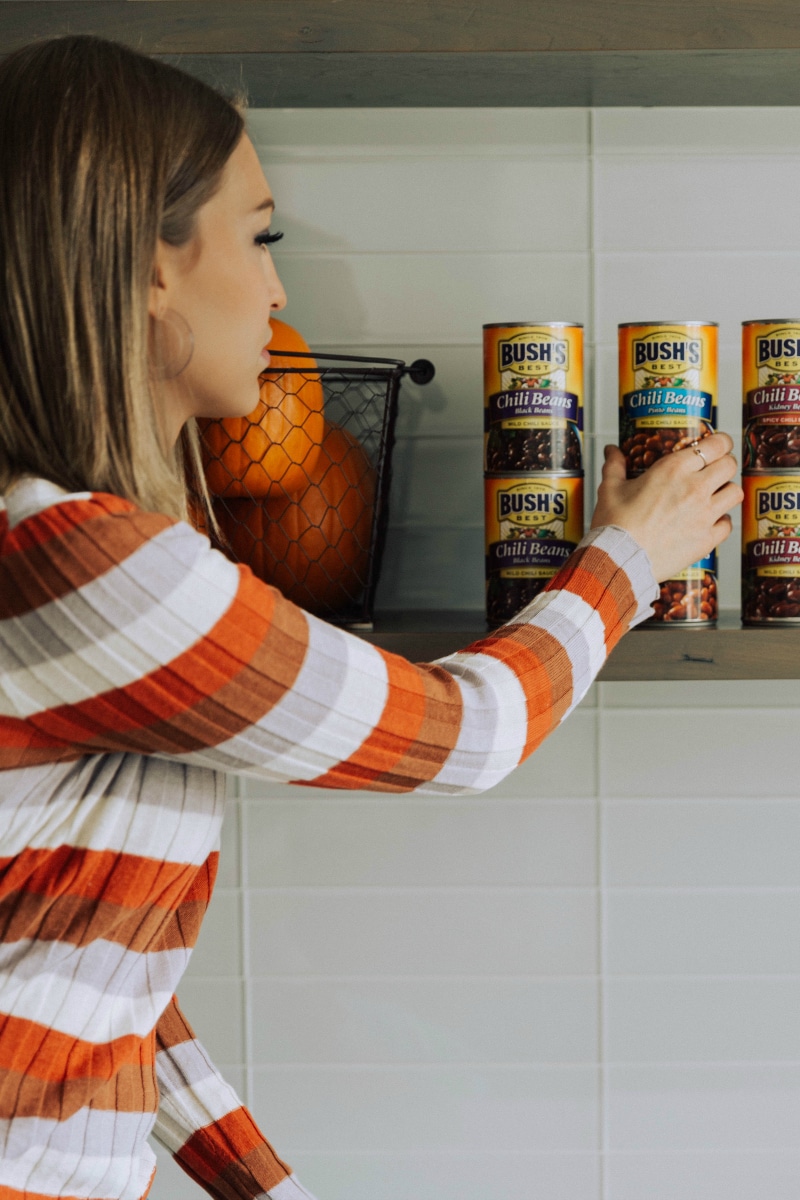 Why I keep BUSH'S® Beans on-hand in my pantry
It's no secret I love BUSH'S® Beans and keep them on-hand in my pantry for so many recipes. Below are a few of my favorite recipes that use BUSH'S® Beans: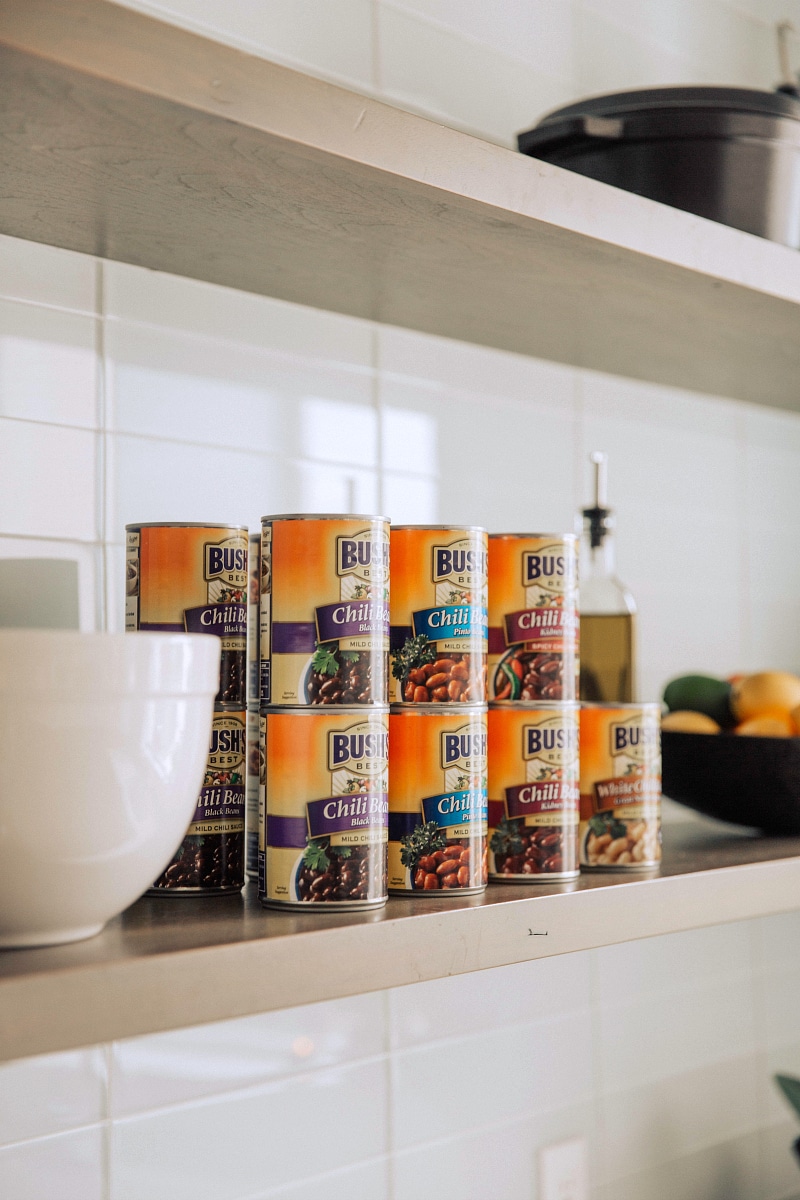 Good luck!! XO, Chelsea