Flourless milk chocolate meltaway cookies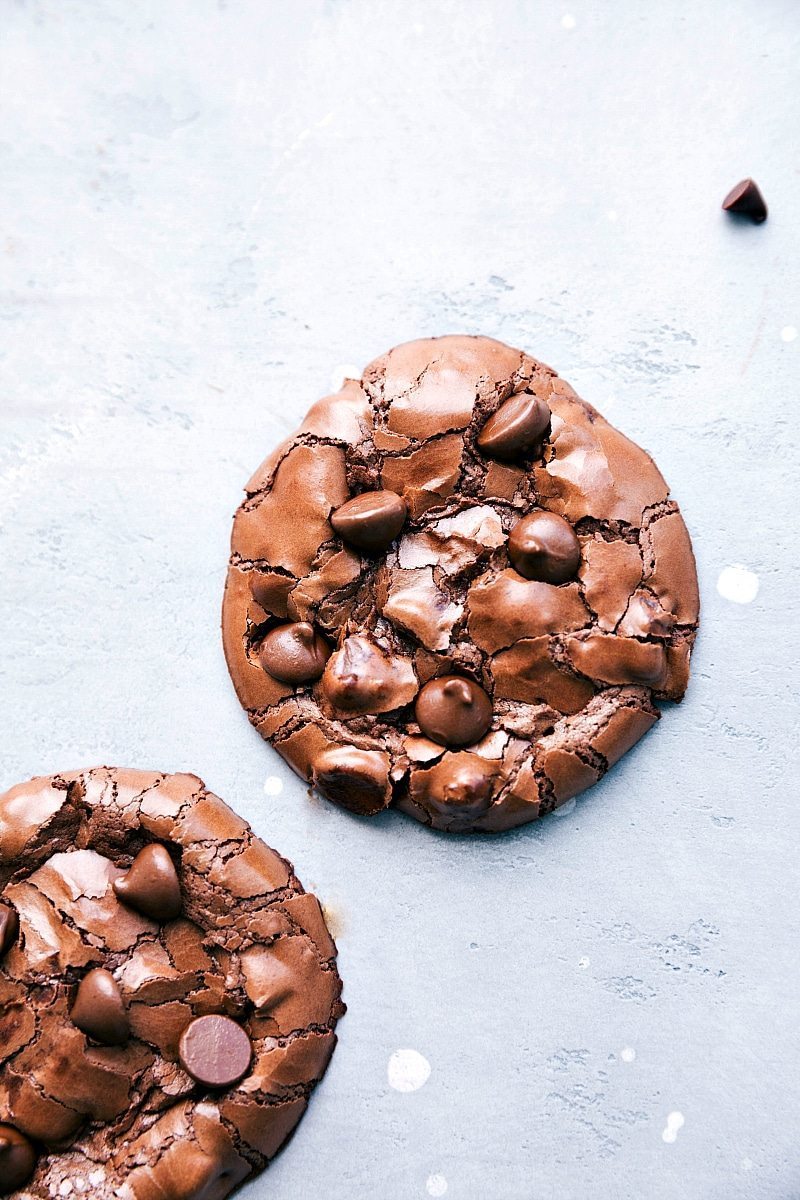 These flourless milk chocolate meltaway cookies are a pretty unique cookie, but they are such a fun change-up from your normal chocolate-chip cookie. They are ultra-sweet, very chewy, and overall delicious!
These flourless milk chocolate meltaway cookies don't have any flour in them and instead the base ingredients are cocoa powder and powdered sugar. So you can probably imagine just how rich they are 🙂 Since there are so few ingredients you want to make sure you use a high quality good cocoa powder as that will make all the difference! You'll also want some good milk chocolate chips in these cookies. If you are worried about the sweetness, you can always substitute semi-sweet or dark chocolate chips.

While I wouldn't say these flourless milk chocolate meltaway cookies are difficult to make, they do tend to have a bit of variance. This is due to different ingredients (particularly different sized egg whites) and different altitudes. So to ensure you get the perfect crinkly chewy cookie, here are some tips:
Measure carefully and precisely: make sure you completely level the measuring cups with the ingredients and get very exact measurements. Use only large egg whites.
Add egg whites slowly. Start with just one egg white and mix for a while. If it's not coming together, then add your next egg white. The dough is quite wet, but it should still be able to hold form into a loose cookie ball (as opposed to being straight liquid).
If the dough is too dry, add that second egg white and if it is still too wet (the cookie dough is puddling on the tray instead of holding form, add a few more tablespoons of cocoa powder until you've got a thicker dough.
Use parchment paper or a silpat liner: this is an absolute must or you won't be able to get the cookies off the tray.
Let the cookies cool on the tray completely before removing them to a plate: these cookies need time out of the oven to set up. If you pull them off too quickly, they'll likely crumble. Give them about 5 minutes on the tray out of the oven and they'll be great!
Test your cookies! Before baking a whole batch and potentially being disappointed if they don't turn out, try one cookie first. If you find it didn't take form for how you wanted it (and how these cookies in the pictures look), you might just need another tablespoon or two of cocoa powder.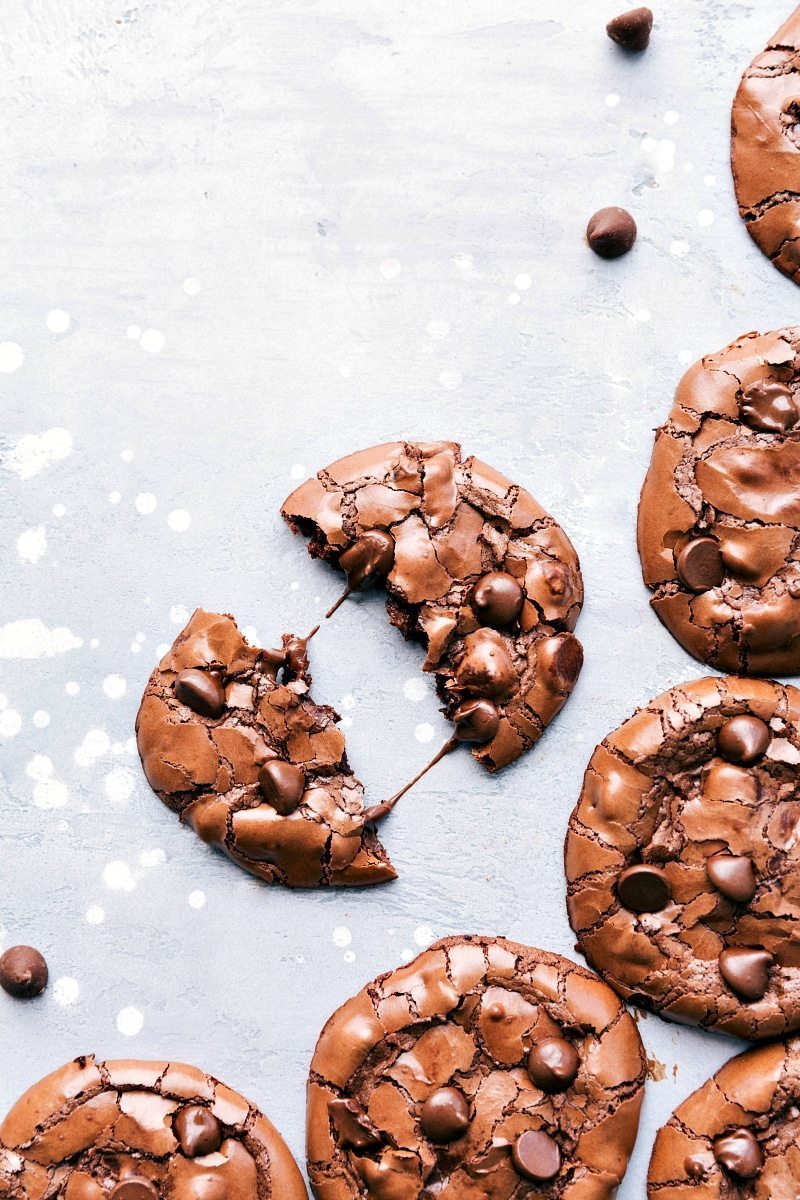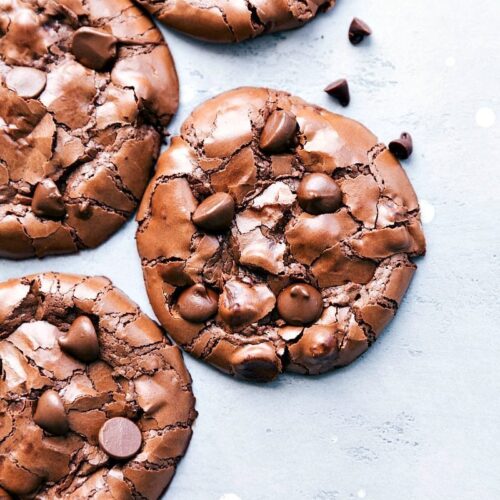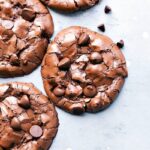 Flourless Milk Chocolate Meltaway Cookies
Flourless Milk Chocolate Meltaway Cookies
Ingredients
1 and 1/2

cups

powdered sugar

1/2

cup

unsweetened cocoa powder (use high quality for optimal taste)

1/4

teaspoon

salt

1 to 2

LARGE

egg whites,

at room temperature

1

teaspoon

vanilla extract

1/2

cup

milk chocolate chips.
Instructions
Preheat the oven to 350 degrees F. Line a baking sheet with parchment paper or a silapt liner. Do not make these cookies without a lined tray.

In a large bowl, whisk together the powdered sugar, cocoa powder and salt.

Add the vanilla extract, the egg white and whisk until you obtain a thick but moist batter. If it seems too thick, add another egg white.

Fold in the chocolate chips. Chill in the fridge for 20 minutes. If the dough is too wet (it's quite wet, but should not be total liquid) add 1-2 additional tablespoons cocoa powder.

Scoop the batter (exactly 1 full tablespoon of batter per cookie) onto the prepared baking sheet. Leave enough space between each cookie as they will spread a bit. (I only put 6 cookies per sheet)

Bake for 6-8 minutes or until the tops become glossy and they begin to crack.

Let the cookies cool completely on the cookie sheet before removing with a metal spatula.

Store the chocolate cookies in an airtight container at room temperature for up to 3 days.
More Delicious Cookie Recipes: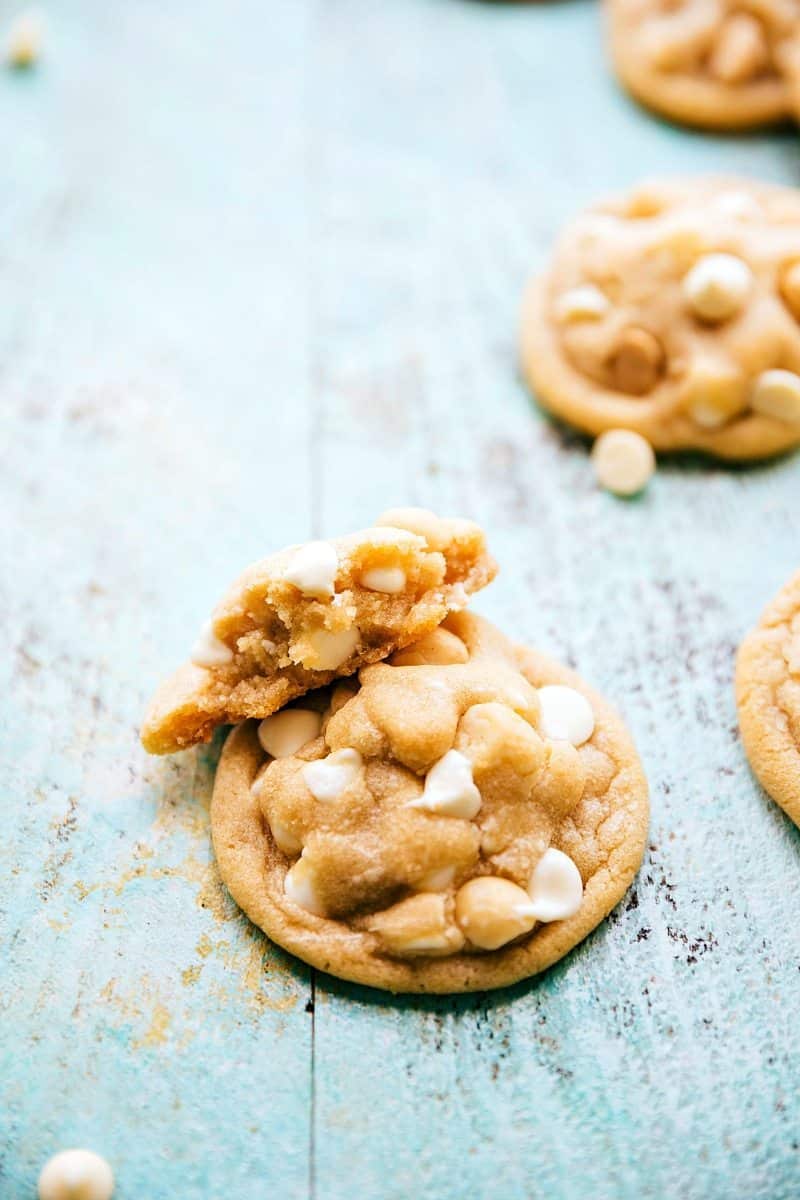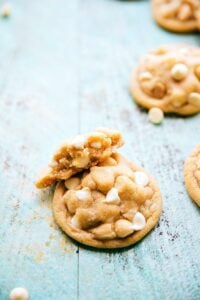 Soft and Chewy Macadamia Nut Cookies