Healthy banana bread made with better-for-you ingredients

This healthy banana bread is a hit wherever I take it and has received dozens of rave reviews! I hope you enjoy it as much as we do!
Since it was a long weekend and absolutely freezing outside, we had to get a little creative with our family activities. So yesterday morning the husband decided it was time to do a family egg drop.
Yes, we are full grown adults….but it was….for the kids…
And while Bent slept through the entire thing, Grey got pretty into the whole thing. We spent a good hour making our "homes" to protect the eggs. I told the husband he should never complainabout all the Amazon shopping I do, because if I didn't do so much, we wouldn't have had so many boxes, wrapping paper, and bubble wrap at our disposal.
I got a good eye roll at that one.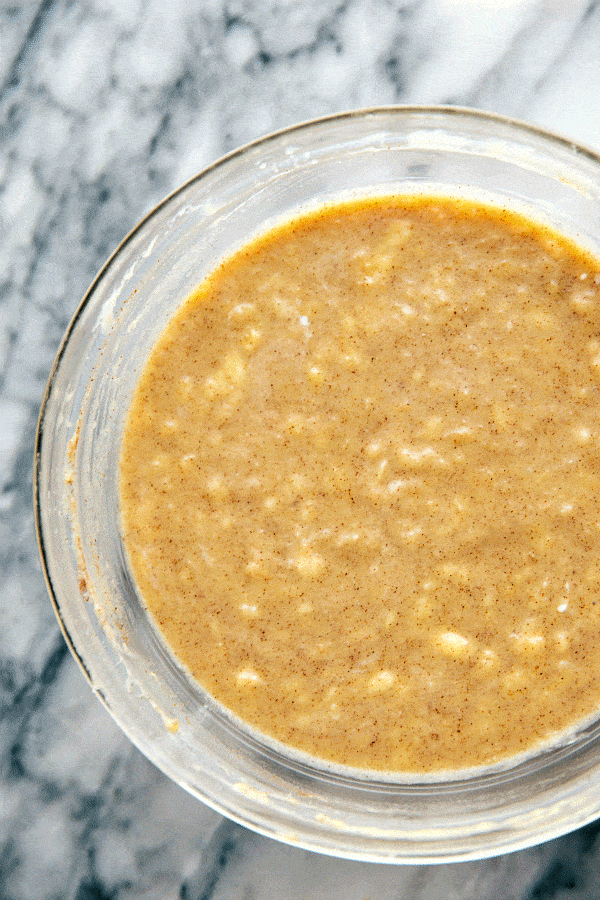 Anyways after our eggs were ready to be dropped, we dropped them off our balcony. Both survived, so we got a little more creative and threw them into our backyard from the highest window in our home.
And despite the full HOUR of playful trash-talk I had to endure from the husband, HIS egg broke and mine survived. Okay, so maybe I was the one trash-talking. Good thing my egg pulled through!
We had so much fun in our first egg drop that we decided to do it again, but this time the rules were to have the lightest package survive. And yes, we pulled out my food scale for this! The husband was convinced he would win this time since my egg was wrapped in about ten pounds of safety measures for the first drop.
So for round 2, the husband got real creative and made a trash bag parachute. It did so well that the wind actually picked UP his egg and flew it right into our neighbors backyard.
I'm just going to say, it was bad enough that we are in our late twenties throwing eggs out of our back window, but then having to admit that to neighbors and ask if we can get our trash bag parachute/egg out of their backyard? Yes, I may have wanted to die from embarrassment.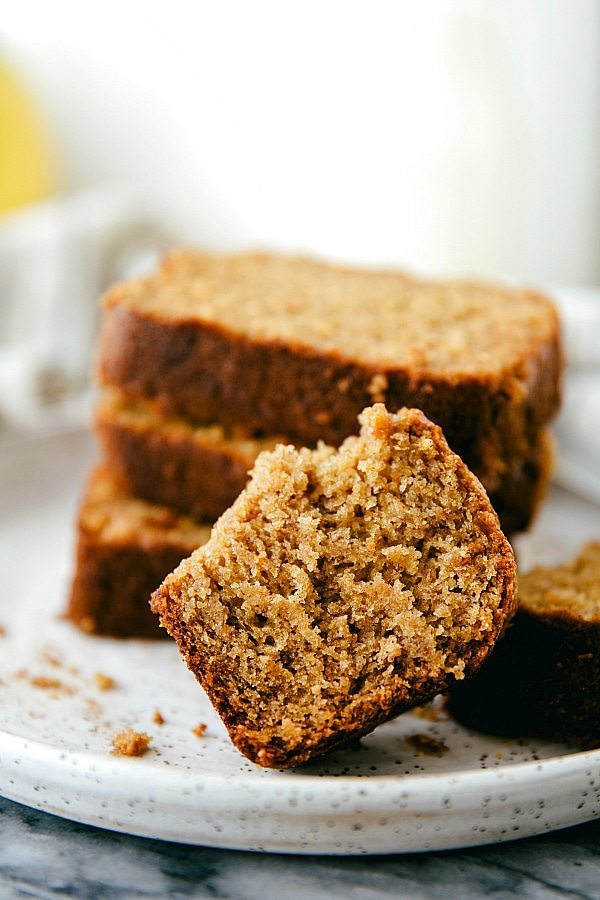 But in good news, I made the executive decision that the husband was disqualified from round 2 (for not having his egg at judging time AND making me go to the neighbors by myself to ask for it back) and I won yet again. He still disagrees with that…
And after such a traumatic experience of losing TWICE in a row, I owed him some healthy banana bread. And this Greek yogurt healthy banana bread has been one of his favorites as of late. There have been tons of test loaves. I've mostly been trying to make one all with oat flour, but without tons of success unfortunately. Because the oat flour doesn't have gluten in it, the loaves have ended up quite dense or dry. (Oats and oat flour absorb liquid much more than regular flour). So for those that want to know, I would keep the oat flour and regular flour amounts the same as the recipe as they measure up with the wet ingredients perfectly!
Things I've found over and over again throughout the batches is the best healthy banana bread is made from extremely overripe bananas. Not super revolutionary, but I've used bananas before they are not at their prime over-ripeness and the bread is far less sweet, moist, and delicious. The favorite loaf has been when the bananas skins were pretty much totally speckled brown/black throughout. The bananas mash without any trouble at all. This is when the bananas are at their absolute sweetest and you taste it in the bread! (I would suggest adding extra honey/brown sugar for less ripe bananas.)
For a few loaves I've tried, I sped up the ripening process which also made for some delicious bananas. It's so easy to do this! Take some regular bananas, place them on a tray, and then bake them for 7-8 minutes in a pre-heated 350 degree F oven. The skins turn a nasty black and then you know they are ready (make sure the whole skin is black, flip the bananas if needed). Let the bananas cool and they are ready to be mashed for this healthy banana bread.
Another thing I found was adding some cornstarch to the flour makes the bread a lot lighter in taste and texture. It's not 100% necessary, (don't need to go out and buy cornstarch if you don't have any), but it does give it a slightly lighter texture.
And finally, get a really good and thick (high quality) yogurt for the ultimate best healthy banana bread! The better the yogurt, the better the bread — it makes a difference for sure!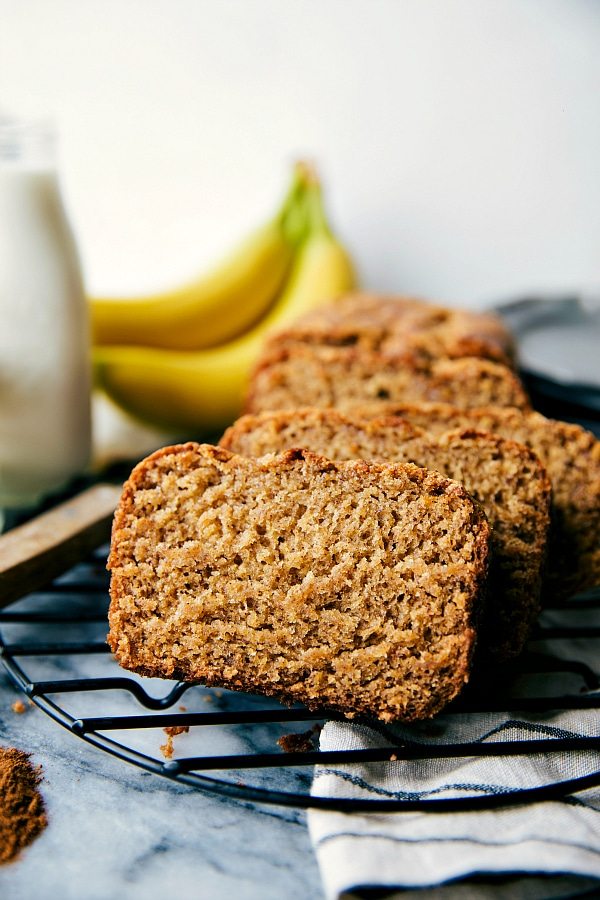 You may also be wondering how this healthy banana bread is different from the other Greek yogurt oat banana bread on my site? While that one IS a Greek yogurt banana bread, it's quite different from this bread! That recipe has a pretty different flavor and texture because of all the oats mixed in. It also has some chocolate-chips and overall a slightly different flavor (an extra egg, no coconut oil). This bread is based more off of my pumpkin Greek yogurt bread and aimed at being a truly classic banana bread recipe that happens to also be healthier for you!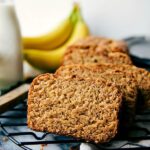 Healthier Greek Yogurt Banana Bread
Servings
:
1
loaf of bread
Ingredients
2-3

extremely ripe bananas,

(1 cup mashed banana)

1/2

cup

vanilla-flavored Greek yogurt

1

large egg

1 and 1/2

teaspoons

vanilla extract

5

tablespoons

coconut oil

melted

2 heaping

tablespoons

honey

1/2

cup

brown sugar

lightly packed

1

teaspoon

baking soda

1/4

teaspoon

salt

1

teaspoon

cinnamon

1

cup

flour*

white or white-whole wheat

1

tablespoon

cornstarch

1/3

cup

oat flour

blend regular oats in the blender
Instructions
Preheat the oven to 350 degrees F. Grease and flour a bread pan and set aside. I use an 8 and 1/2 x 4 and 1/2 bread pan.

Remove the skins and then mash the bananas with a fork.

In a large bowl, stir together the mashed bananas, Greek yogurt, egg, vanilla, coconut oil (measure in MELTED form), honey, and brown sugar until well combined.

From your 1 cup of flour, remove 1 tablespoon of the flour and replace it with 1 tablespoon of cornstarch (this makes a lighter, "cake" like flour)

In another bowl, stir together the baking soda, salt, cinnamon, flour and cornstarch mixture, and oat flour (measure oat flour AFTER blending the oats; to make oat flour, put old fashioned or quick oats in a blender and pulse them until they resemble flour).

Mix the wet and dry together until just combined (over-mixing will yield a denser bread).

Pour into the prepared bread pan. IF desired, sprinkle 1-2 tablespoons brown sugar on top of the bread for a nice "crust"

Bake for 55-65 minutes or until a fork when inserted into the center comes out clean or the bread starts to pull away from the edges. If needed, tent the top with tin foil if the top of the bread is baking faster than the rest.

Store in an airtight container in the fridge. (I microwave a piece for 10-15 seconds before enjoying). Best eaten within 3 days otherwise tightly wrap individual pieces and freeze.
Recipe Notes
*If using whole wheat flour the bread does turn out a lot denser. I recommend using only white whole-wheat flour or plain white.
More delicious and healthier baked goods: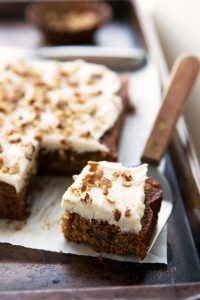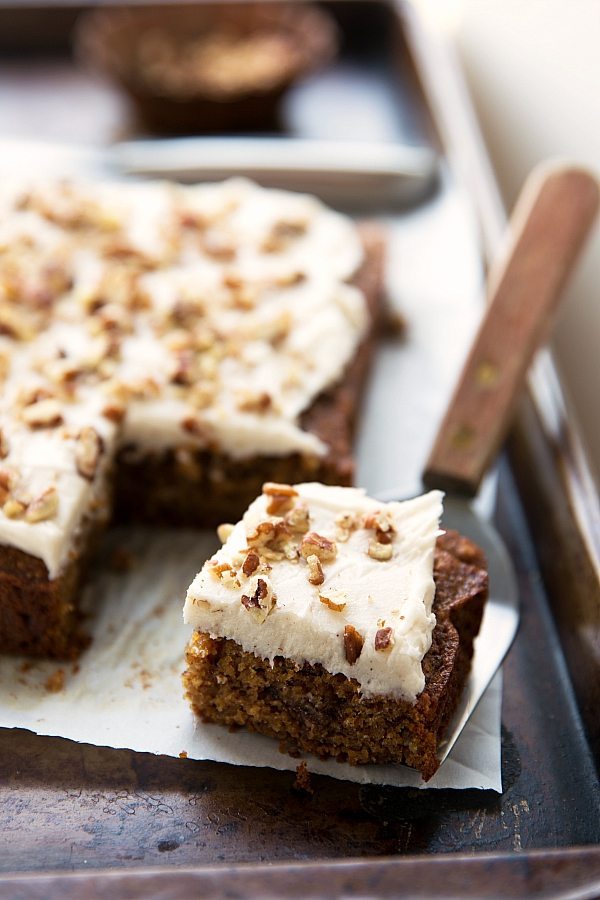 Healthier flourless applesauce spice cake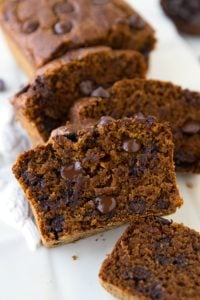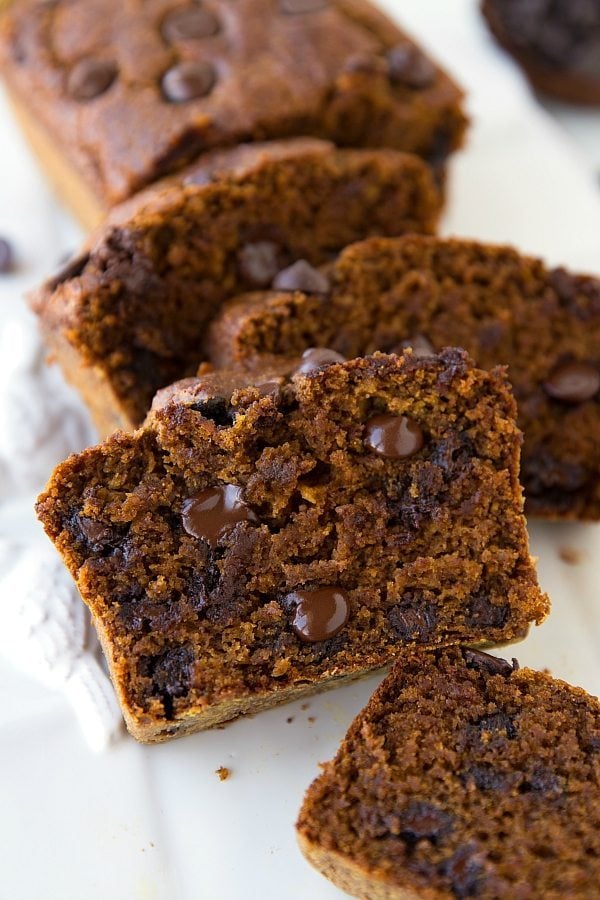 Healthier pumpkin chocolate-chip bread
Flourless and Healthy Chocolate Chip Cookies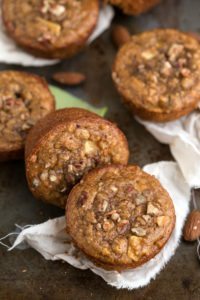 Flourless and Healthy Apple Almond Muffins