Hey!! Happy Sunday everyone! I just wanted to pop in real quick with a few pictures of Grey's 2nd birthday which was yesterday. (How do I already have a two year old?!)
There's really nothing too creative about this party – the cookie sandwiches were copied from a picture I saw on Pinterest. Aaand the rest of the food –pretty much just super simple ideas that I had. The cake — well that was purely Hobby Lobby inspiration. I saw those fluffy yellow balls (they actually are hair clips!) and knew exactly what I wanted to do. The cake ended up looking more critter than monster (the theme was monsters) but it was so easy to make and Grey got a kick out of it!
He's super obsessed with balloons lately so I made sure to there were lots for his party. I blew them up during one of his naps and he got crazy excited when he saw them all. I'm going to have a hard time figuring out how to take them down now that they are all his "toys."
He seemed to think this was his first birthday again where he got to eat the entire cake… 🙂 As soon as the candles were off he went to town! We had to hurry and cut out that slice before he did eat the whole cake! He's a major chocolate lover so the cake is a homemade chocolate cake with a chocolate mousse filling. (The same mousse in this recipe just not frozen)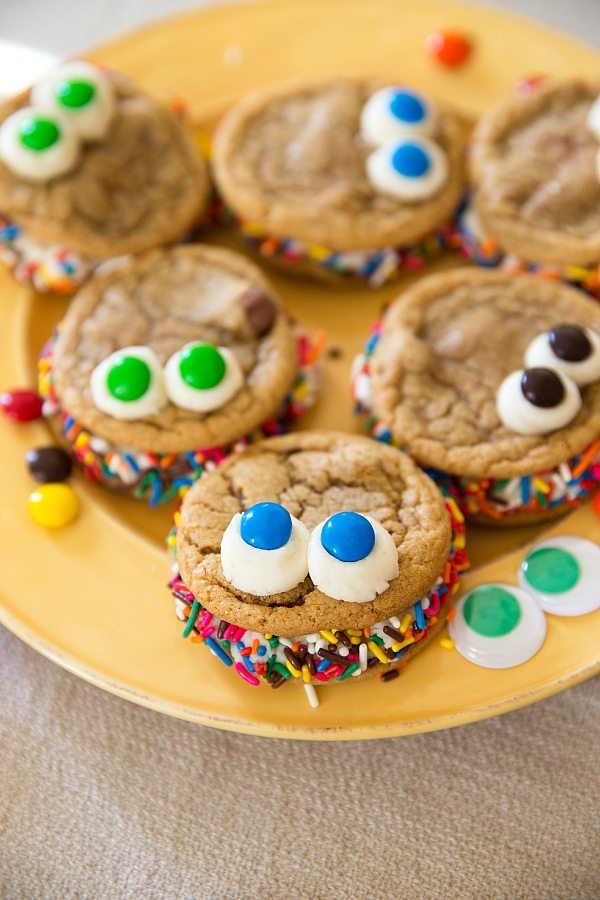 These are some easy cookie sandwiches I made based off a picture I saw on Pinterest forever ago. (The picture didn't lead to a valid link, so I'm not sure who the original creator of these are!) I made my favorite chocolate-chip cookies sans the chocolate chips on top (I tried to keep them from showing). Once they were cooled I filled them with some homemade cream cheese frosting (ice cream would probably be even better!). The eyeballs are piped frosting with M&M candies. And of course the sprinkles are a must!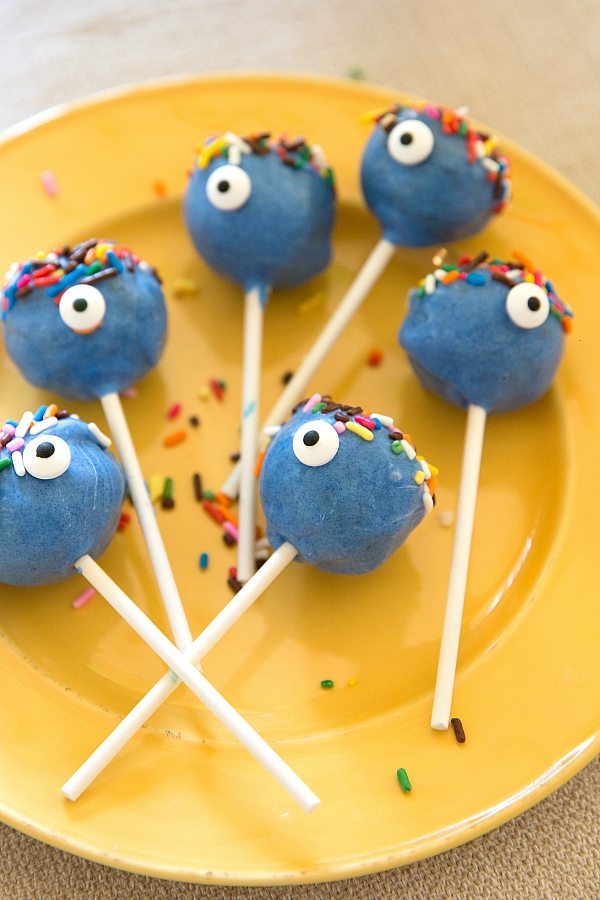 Super simple Monster pops. They are actually cooked brownies that I smooshed into a ball and dipped into dyed white chocolate. Put some sprinkles on top and a small edible eye in the center. EASY. Now I just need to find one of those cute stands that holds cake pops upright 🙂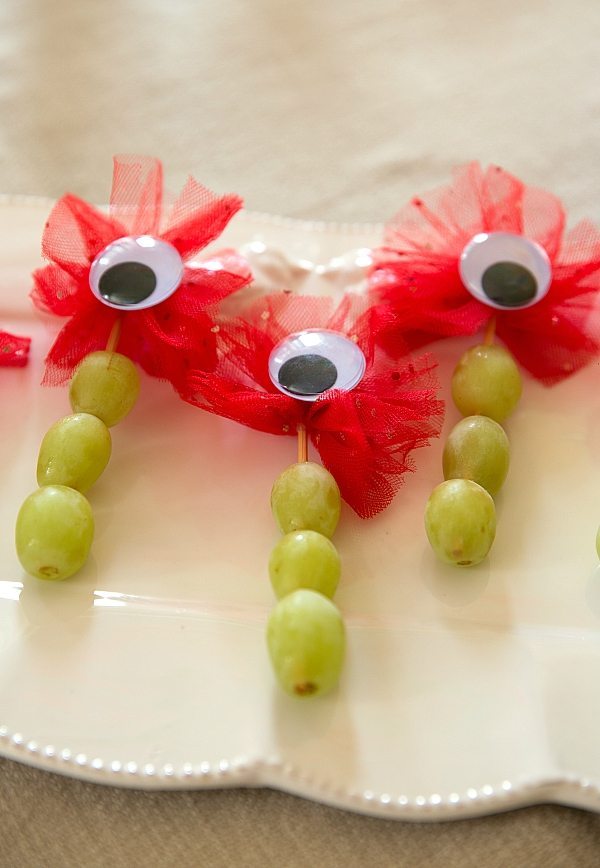 Above: These are cupcake toppers I saw at Hobby Lobby. I secured a large plastic eye on the center with a glue dot and threaded on some grapes.
Happy Birthday to my favorite little boy in the world! (I can't say that for too much longer) 🙂