Hey everyone! How was your weekend? Did you all have a great Halloween? This was my costume for a party earlier in the week: (a chef cooking my cute little lobster baby)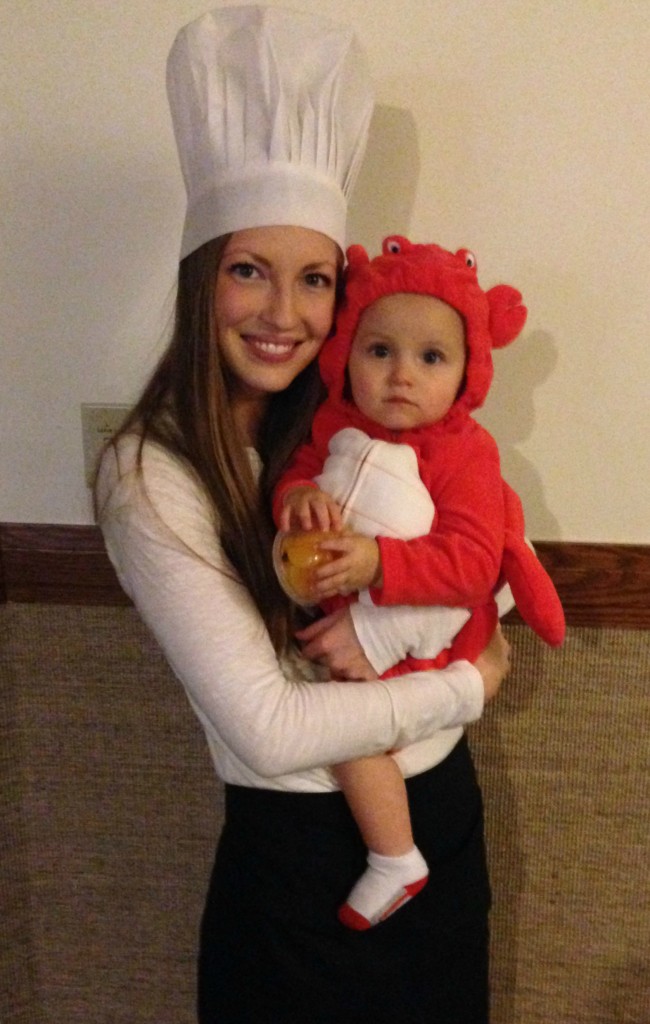 The husband and I caught a pretty nasty cold Friday morning (the same one the babe had all week), so we stayed in for the weekend and made some finishing touches on this eBook which was released late Saturday night. (!!!) That and finishing the 3rd season of "Once Upon a Time" on Netflix. Which, I've got to ask, for those of you up-to-date with this show, is the fourth season good? We loved the third, but Frozen characters now? I haven't quite wrapped my mind around that little twist 🙂
Anyways, today's post is a little different, and for those of you just here for the food, a new recipe will be here tomorrow! Promise!
A lot of you may remember that this blog had it's first birthday just a little bit ago and I announced the eBook I've been working on for pretty much the whole past year.
To me, starting a blog was a crazy amount of research, tons of trial and error, and fixing lots of mistakes I was making (read = crashing my site twice within the first week). Along the process, I got pretty lost and confused many times. Once I started figuring everything out, I immediately wanted to write a book in hopes of saving other people the frustration I experienced! I spent hours researching and learning about all the essentials to running a blog – I'm talking hosting, setting up ads, setting up social media, the whole shebang.
I started jotting down notes – and I mean lots of notes. And then I started to get the hang of blogging and started writing down notes on how I was growing my site and then making an income off it. I had no clue, not even in my wildest dreams, that one year later I would be making quite a substantial income off this little site. My first month I walked away with $44.47 after hours and hours of work. I was thrilled! I love my space on the web and I'm more passionate about blogging than ever. Fast forward 11 months later and just last month, I made over $7,000.
This whole past year I've detailed my journey through blogging – everything I've learned and how I've made $40,000 in 1 year. After a year of working my hardest, and several months of working even harder, I'm ready to release a book I'm very proud of. I believe it to be an extremely all-inclusive and helpful book. It covers absolutely everything I did and learned this past year. My whole goal of this book is to take out the guessing as well as the boring and hard parts of blogging.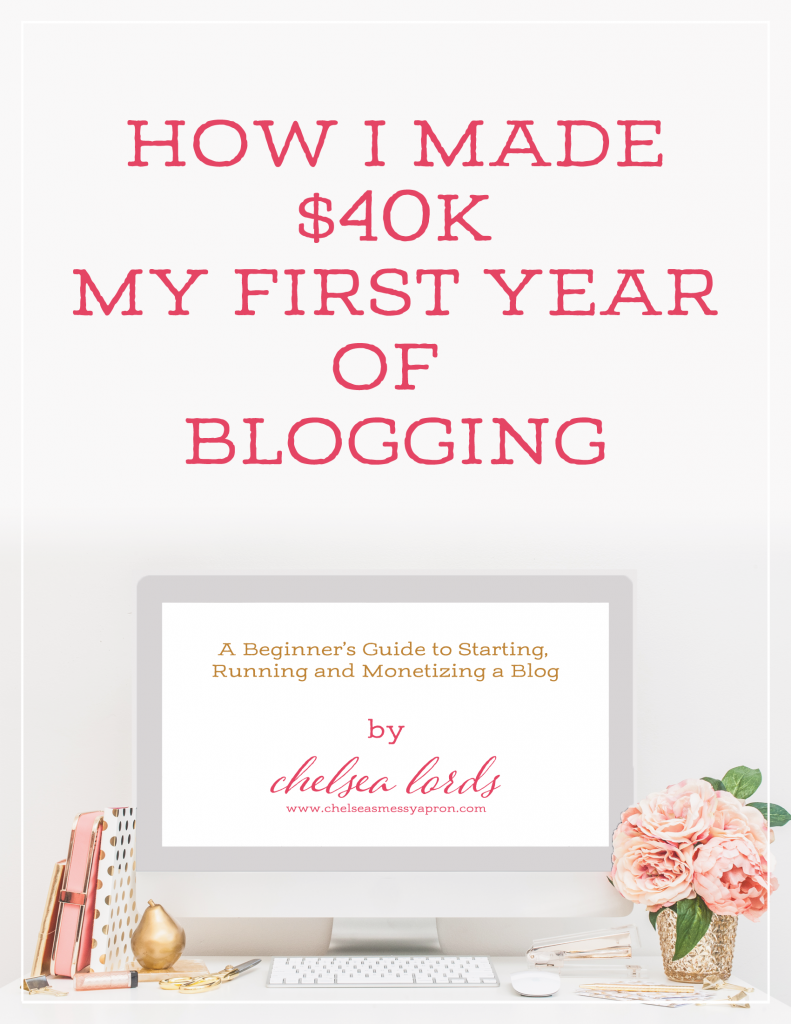 SO enough of my ramblings, if you want to check out the book (or at least the cute page I made for it), click here!
Thank you for all of your support and for following along with Chelsea's Messy Apron. It means the world to me when I read your comments, see the recipes you've made from my site on Twitter or Instagram, and read your emails or Facebook messages. I am so grateful for you all, more than you even know 🙂