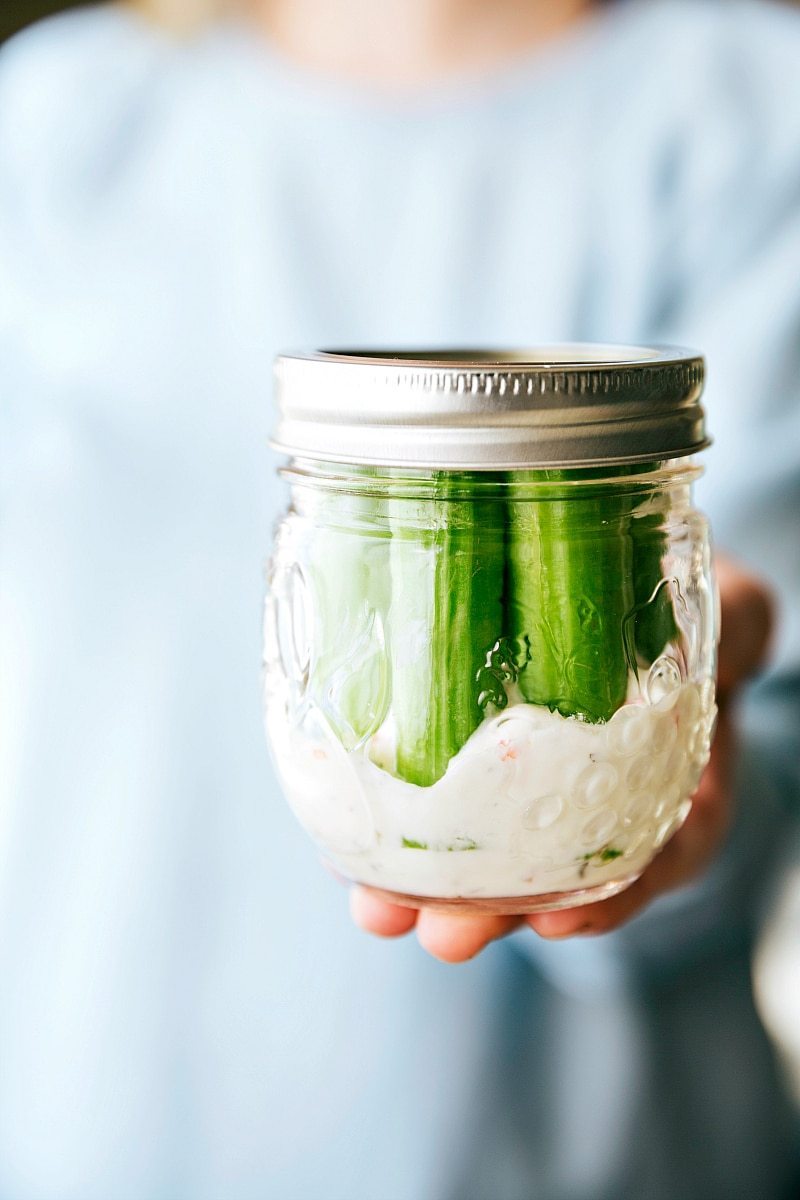 Today, I'm sharing more of a meal prep "hack" than a recipe, but it's something we've been doing for this past month and loving! At the start of the week when the boys and I go grocery shopping, I've been letting them pick out their favorite fruit and veggies. When we get home, they've been helping me wash the veggies and I've been prepping them for the week.
And by helping me wash the veggies, I mean COVERING the counters and floor in water and in a lucky swoop of spraying water maybe removing a little bit of dirt from the celery.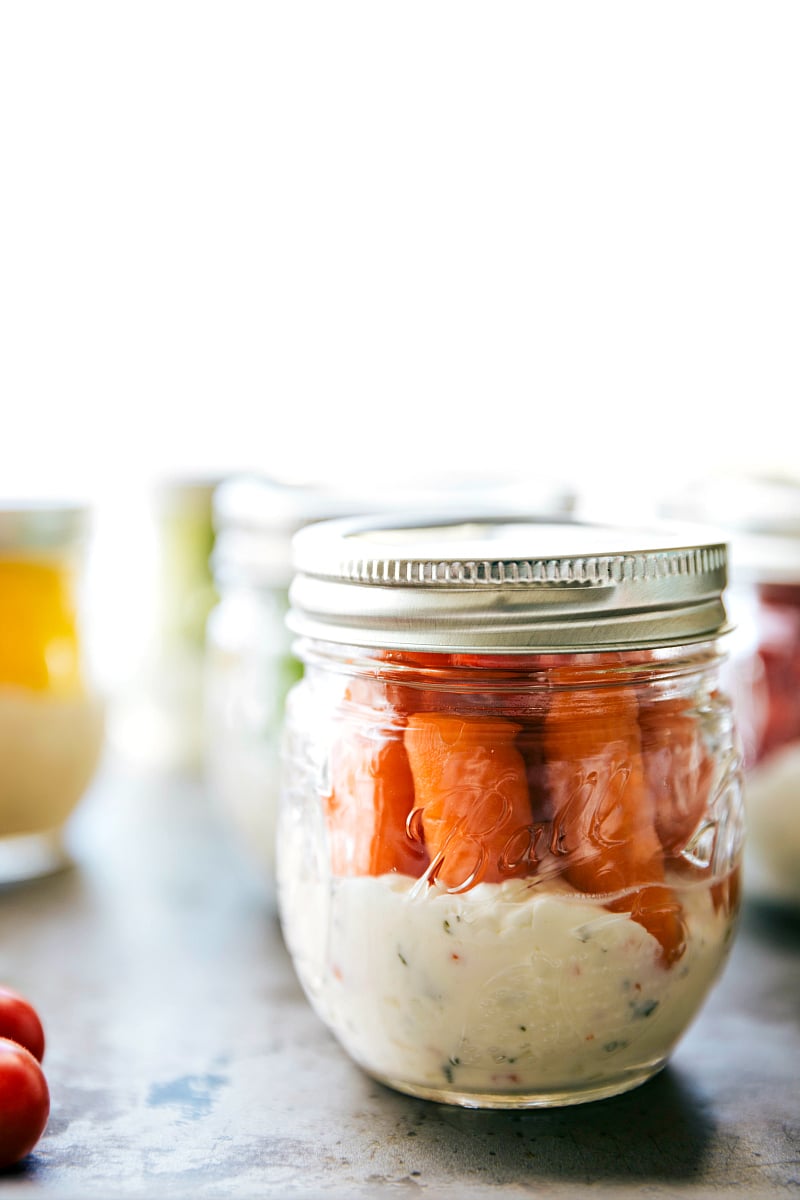 By having washed, dried, and cut veggies + fruits always ready in the fridge it's making it so much more convenient (and fun!) for us to snack healthier. It's also great to have prepped veggies for a grab-and-go snack.
For the fruits, I've been putting together an assortment of different varieties of fruit in easily accessible Tupperware containers. The containers are small so 1 container is just the right amount for a good snack. The boys currently fight over whichever container has more grapes so apparently I need to start counting grapes to make sure there are an even amount in each container.
And for the veggies, I've been putting them in small mason jars with Veggie Dip at the bottom.
By prepping fruits + veggies ahead of time and putting them in easily accessible containers, you're more likely to stick to your resolutions and healthier eating! It's a great way to make eating veggies more fun and get kids excited about it too!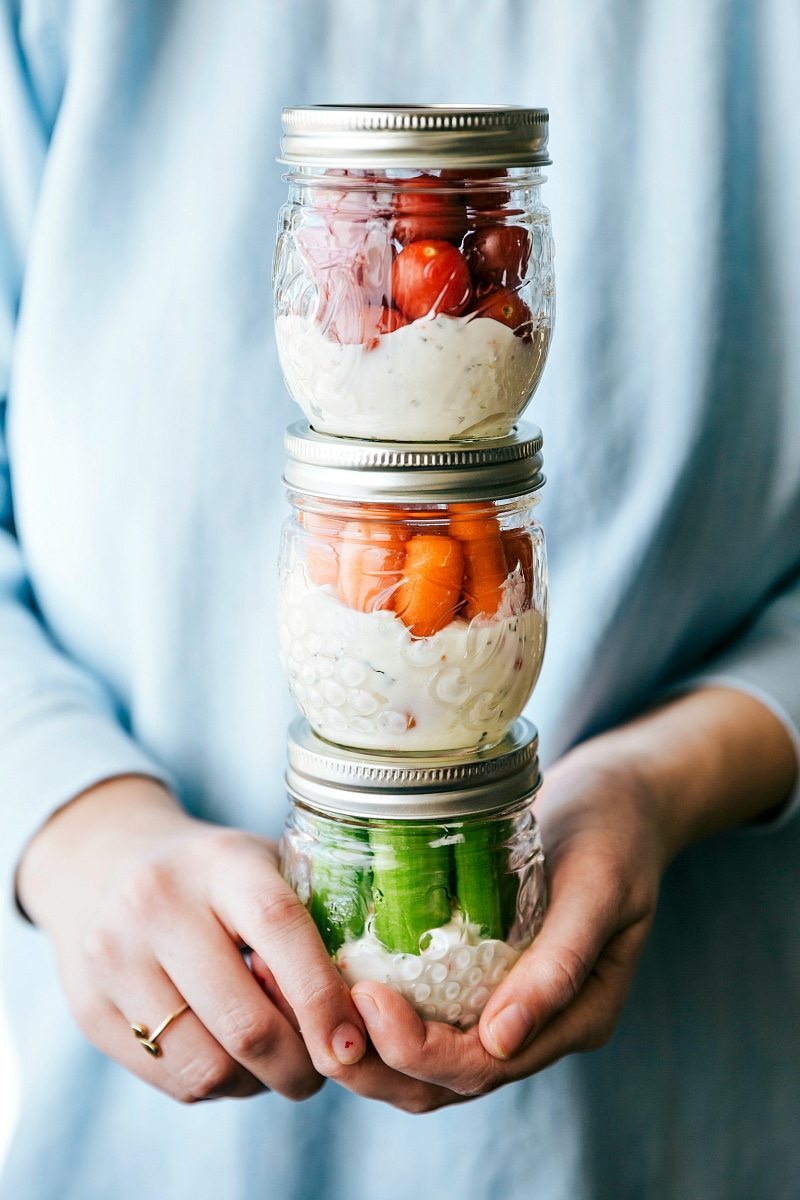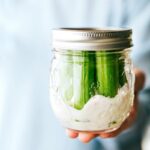 Meal Prep Veggies + Dip
A great way to stay on track with healthy eating -- prep your veggies ahead of time into small jars.
Ingredients
A few of your favorite veggie dips

Assortment of your favorite veggies

Small mason jars (4-8 ounces)
Instructions
Thoroughly wash and dry your veggies.

Cut them to fit into the mason jars you've got.

Fill the bottom section with dip and place the veggies on top of the dip.

Seal and place in the fridge until ready to enjoy.

Best eaten within 4-6 days.