A refreshing and healthy raspberry coconut popsicle. These popsicles are naturally sweetened, filled with fresh fruity flavor, and are perfect for a hot summer day!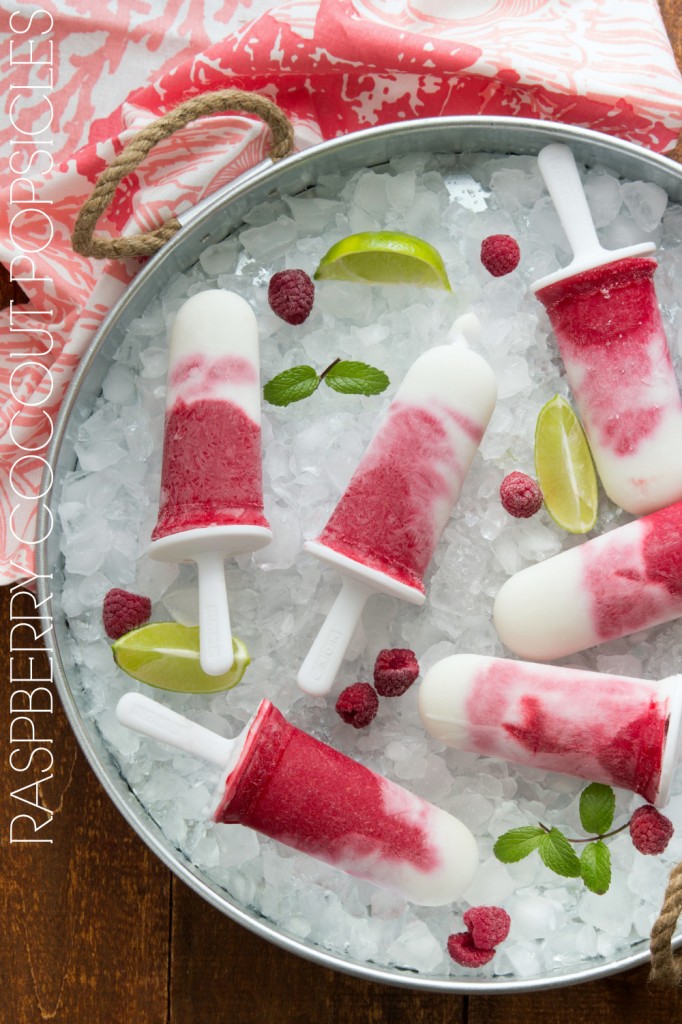 The other day the little man and I went over to our friend's house. My friend has a little girl that is about 8 months older than little Grey.
He has the biggest crush on her.
Like it's adorable.
He tries to kiss her and grabs her at every chance he can. They love playing together and we have a blast watching them.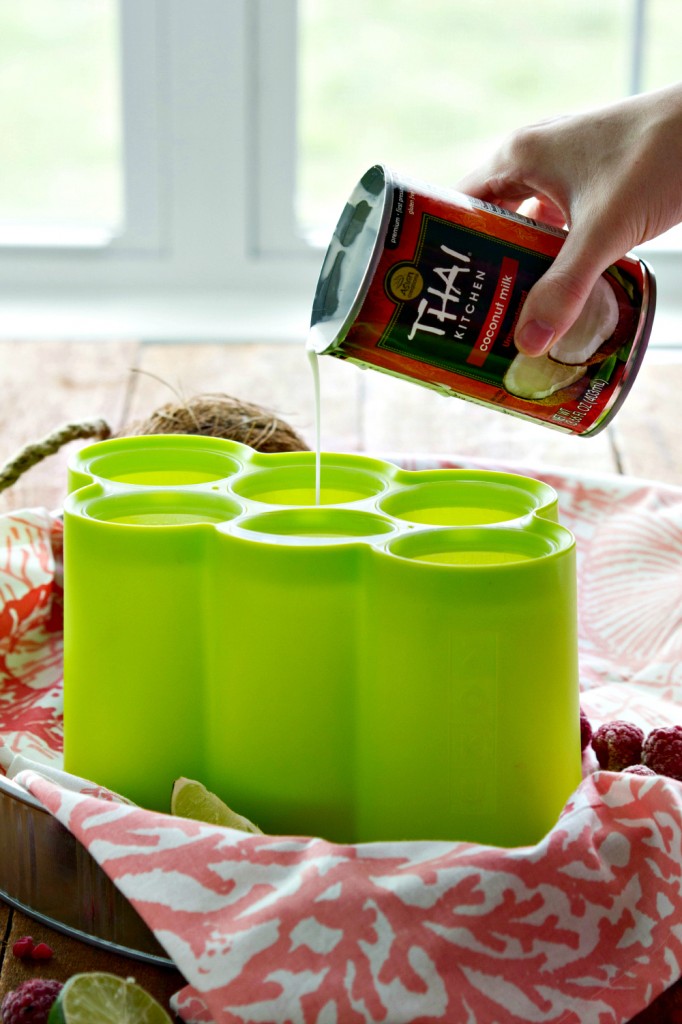 While we were over there this past time, we all had some all-fruit popsicles. They had actual chunks of fruit in the popsicles and they were delicious.
It was Grey's very first popsicle experience and I'm still laughing about it.
First of all, it was very cold. For that, he made a sour face. And then came the complete confusion why he wasn't getting anything with his little baby bites.
However, he prevailed and kept on taking tastes. He loved it. And although it melted right off the stick at the end since it was taking him so long to get through, I'd say it was a huge first-popsicle-experience-success. Since, a baby's success at popsicle eating is so, very important. 😉
But hey, at least he can eat a popsicle successfully, since he still isn't crawling. Well he's got the army crawl down like a champ. But up on his knees? No way.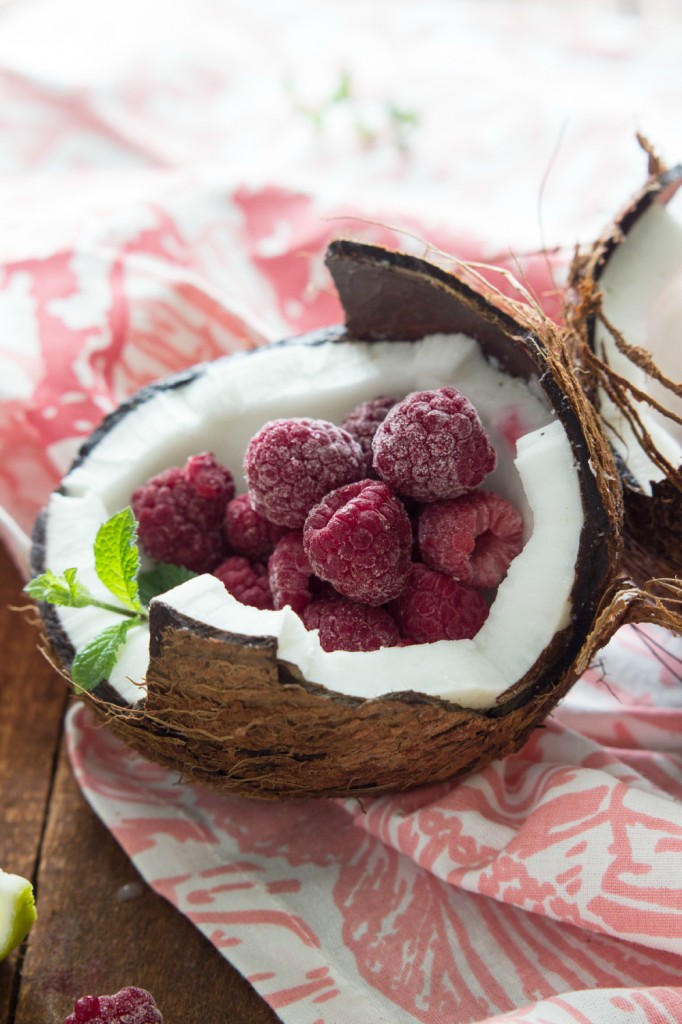 Needless to say, I had to make some more popsicles for him since he loved them so much.
So these popsicles are also super fruity – raspberries (lots of em), banana, coconut, and limes. Mmmm.
And he LOVED them. Again, it took for-ev-er for him to eat, but he just kept chugging along. He's a popsicle eating champ. And a cute one at that!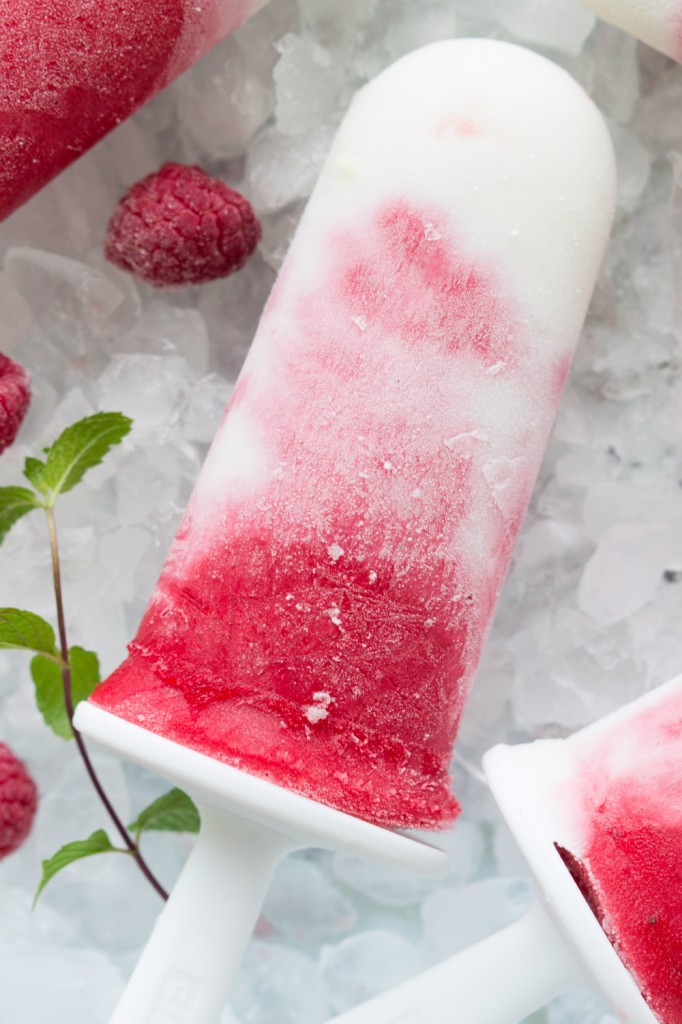 Anyways, the little guy loved these and I'm sure you will! (I mean, if you like the ingredients that is :)) They are super delicious, fruity, and simple to make.
I provide instructions for separating the colors, but if you don't care about having two colors in the popsicles, it's easy to just blend all the ingredients together at once and pour them into popsicle molds. SO easy. For anyone that is curious, I used Zoku popsicle molds that I found at Bed, Bath, and Beyond. I love them!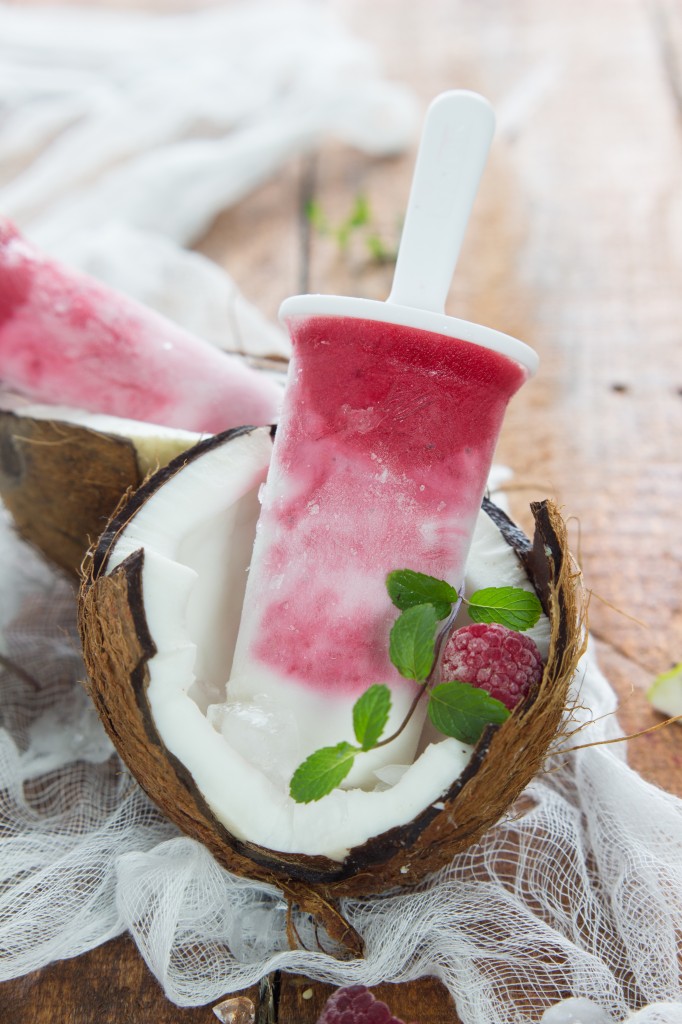 More delicious treats: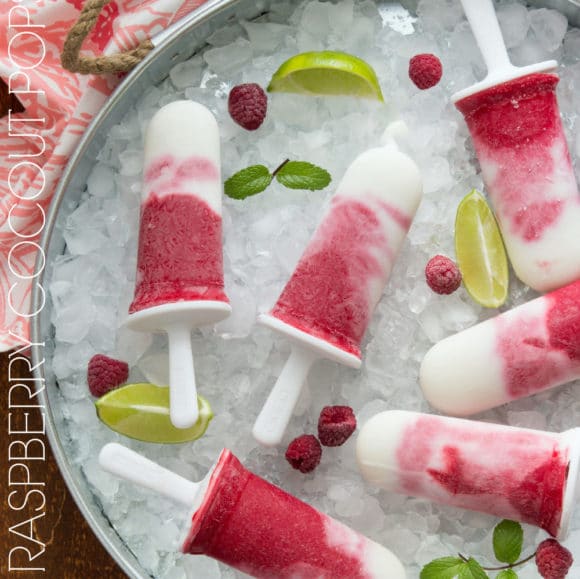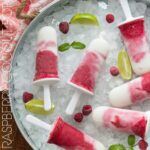 Raspberry Coconut Popsicles
Ingredients
2

tablespoons

truvia baking blend

separated (or sub another sweetener)*

1

can (13.66 ounces)

full-fat coconut milk

4

tablespoons

honey

separated

1

package (12 ounces)

frozen raspberries

1

large ripe banana

2

teaspoons

lime zest

5

tablespoons

fresh lime juice
Instructions
Place the truvia baking blend in a food processor and process for 1-2 minutes or until a very fine grain. Set aside.

Combine the coconut milk with 2 tablespoons honey and 1 tablespoon of the truvia. Stir together and then remove 1/3 of the can from the rest.

In a blender, combine the rest of the coconut milk mixture, the frozen raspberries, remaining 2 tablespoons honey, remaining 1 tablespoon of truvia, the large banana, lime zest, and lime juice. Blend until smooth.

Pour the reserved 1/3 of the coconut mixture evenly among 7-8 popsicles. Freeze for 10-15 minutes. Pour the raspberry mixture evenly on top of the coconut mixture. Freeze for another 15 minutes and then add in the popsicle sticks.

Freeze overnight or until solid.

When ready to enjoy a popsicle, place the mold under warm water for about 15 seconds and the popsicle should come right out.

Enjoy immediately.
Recipe Notes
If you don't care about having two different colors, just blend together all of the ingredients at once and pour into the molds. *If not using truvia baking blend, note that it is very concentrated. For regular white sugar use 1/4 cup.