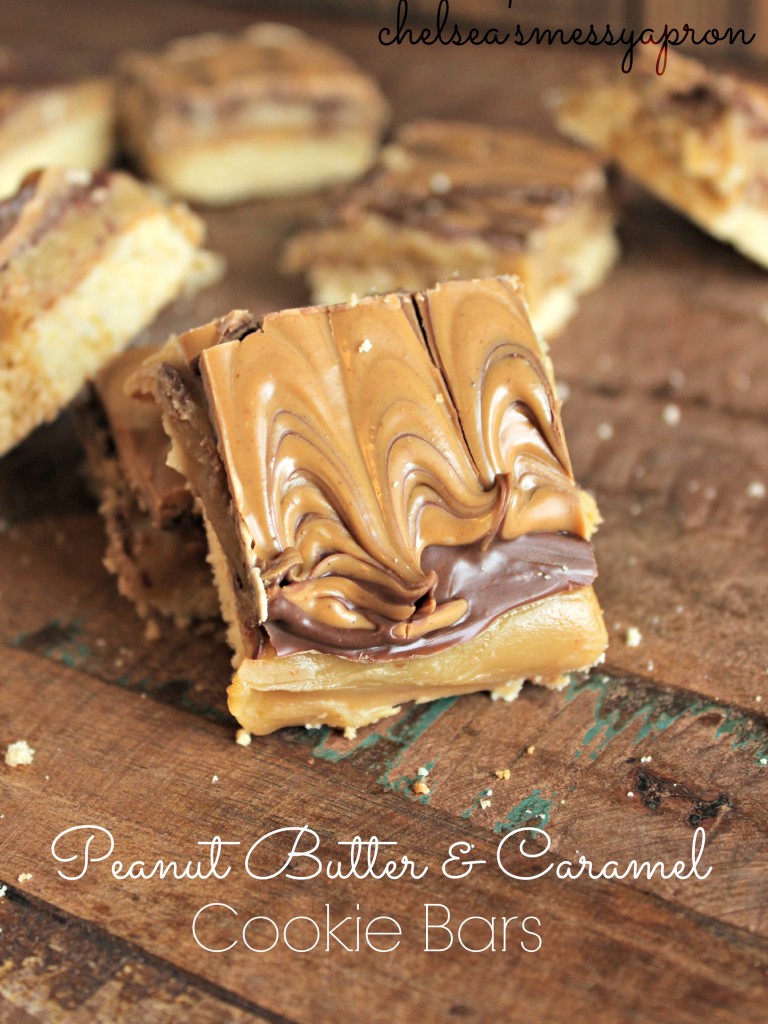 Hold on. One second.
I'm just licking the caramel from my fingers and brushing off cookie crumbs from the computer so I can try to describe how perfect these cookie bars are.
I don't think I'll be able to give them justice.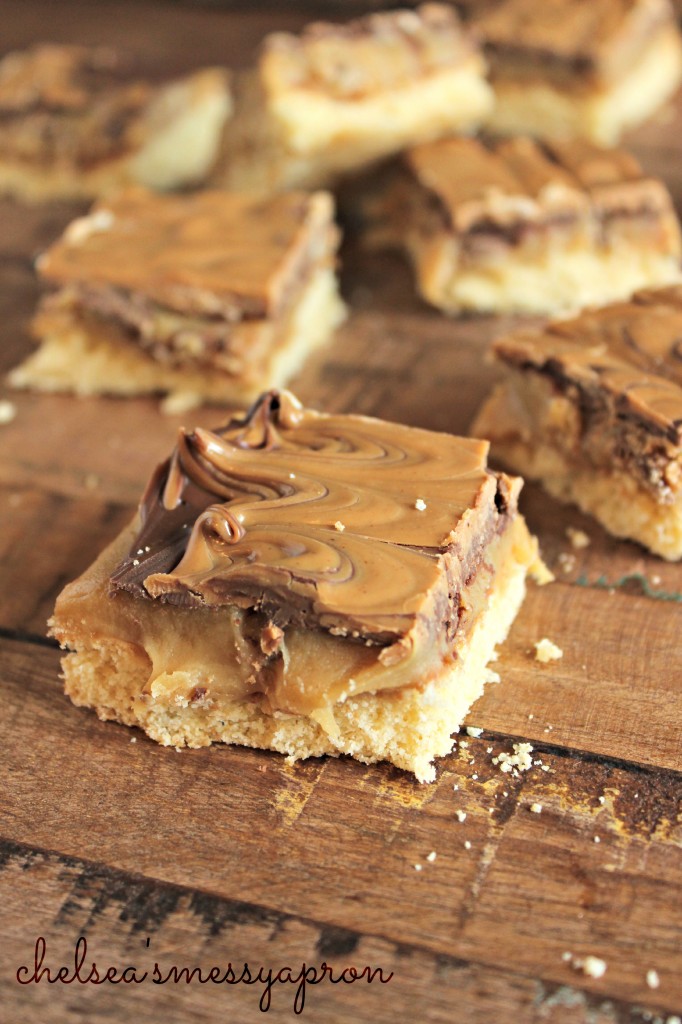 There are so many flavors mixing together to create the perfect explosion of flavor. Sugar cookie, caramel, chocolate, and peanut butter. Did I miss any ingredient that could make these better?
So the base is sugar cookie. But don't be intimidated, I used a sugar cookie mix. And if you want to go the extra mile and/or have an awesome sugar cookie recipe that you love, then use that!
Next up is a melty homemade caramel using just three ingredients: brown sugar, butter, and sweetened condensed milk. Easy enough.
And finally, the top is a fudgy layer of chocolate and peanut butter chips mixed with a little coconut oil. And here's the great part…if you aren't a fan of peanut butter you can just do chocolate. If you aren't a fan of chocolate, just do peanut butter. And if you are obsessed with chocolate and peanut butter like I am, then this is totally going to make your taste-buds go wild!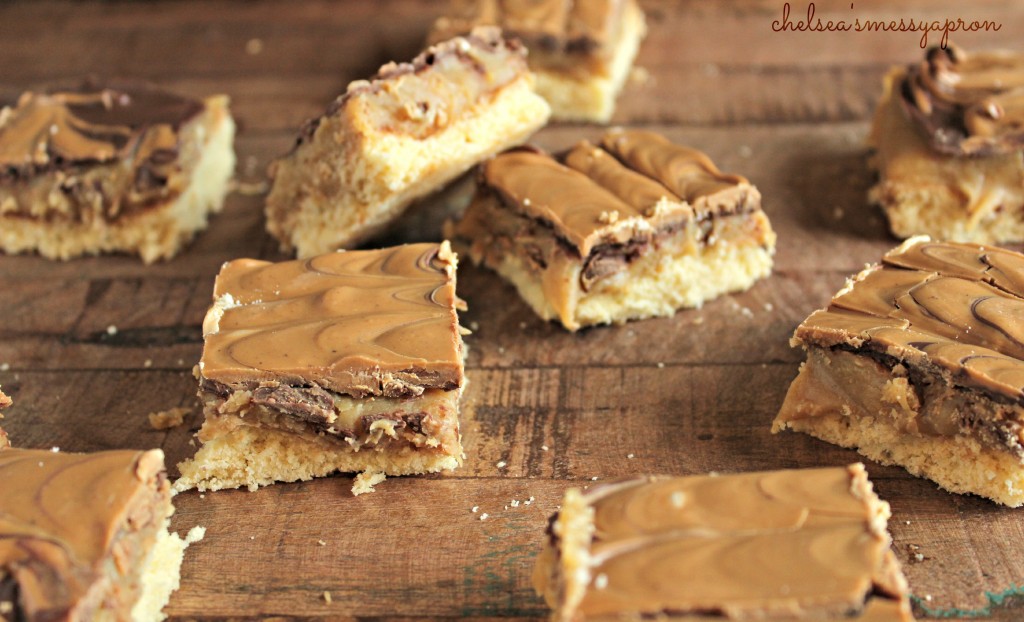 Sugar cookies. Melty Caramel. Fudgy peanut butter and chocolate…
I think I'm going to have just one eight more bars… and lull my self into a sugar-induced coma.
Worth. It.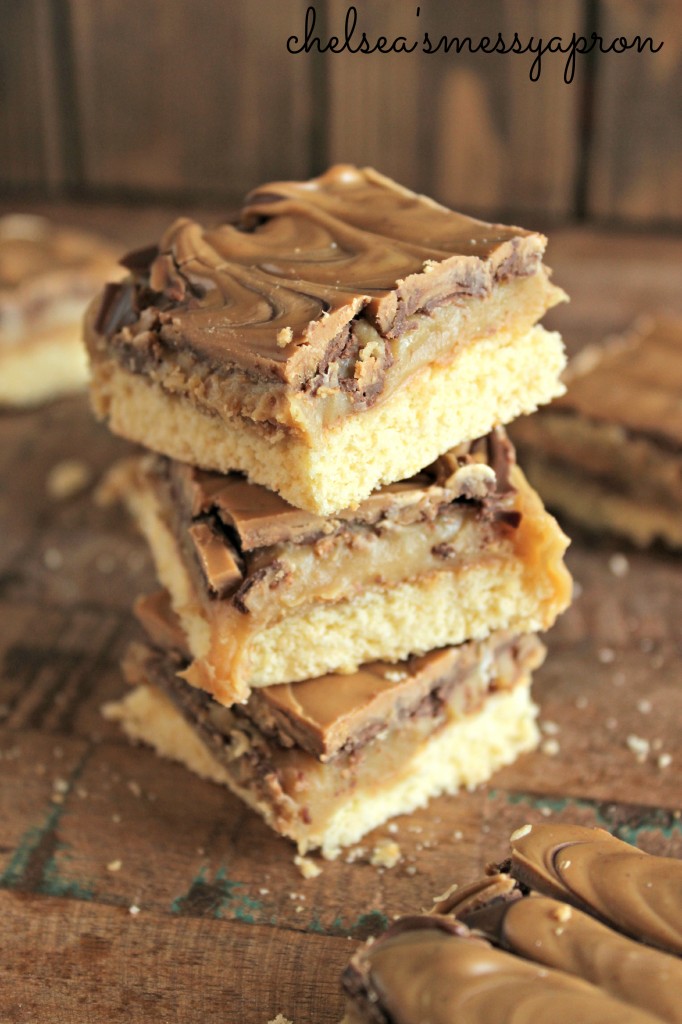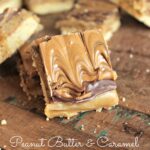 Chocolate Caramel Cookie Bars
An explosive flavor combination! Sugar cookies, caramel, peanut butter, and a fudgy chocolate.
Ingredients
1/2

cup

brown sugar

1/2

cup

unsalted butter

1

can (14 ounces)

sweetened condensed milk

1

cup

snack size Betty Crocker sugar cookie mix and ingredients the mix calls for

or sub 1 of any sugar cookie dough

1

cup

Nestle peanut butter and milk chocolate morsels

or can just sub milk chocolate chips

1/2

teaspoon

coconut oil

separated (optional)
Instructions
Preheat the oven to 350 degrees F. Line an 8 x 8 baking pan with parchment paper. (That is important or you won't be able to get these bars out very easily!)

Prepare the sugar cookie mix according to package directions. You should have about 1 cup of sugar cookie dough.

Press the sugar cookie dough into the baking pan and bake for about 8 minutes. Remove from the oven and let cool.

Meanwhile combine the brown sugar and butter in a small saucepan over low heat. Mix until the butter is melted and incorporated with the sugar.

Pour in the sweetened condensed milk and stir constantly for about 20 minutes on low heat. The mix should resemble melted caramels.

Pour over the sugar cookie layer and let cool and set up for about 2 hours. (You can speed this process up by placing it in the fridge)

In two different microwave safe bowls, separate the chocolate chips from the peanut butter chips. In each bowl add 1/4 tsp. of coconut oil and then melt the baking chips in the microwave. As a general rule of thumb, I melt for 30 seconds, stir for 30 seconds, and then put them back in for about 15 seconds and then stir until the chips are completely melted.

Pour the chocolate chip layer on first, then the peanut butter chip layer on.

Using a butter knife swirl the layers on top and then put aside to set up.

Store in an airtight container for up to 1 week.
Nutrition Facts