Special thanks to Buitoni for sponsoring this post. As always, all opinions are my own.
Basil Pappardelle topped with crushed cherry tomatoes, mozzarella balls, and fresh basil.
video tutorial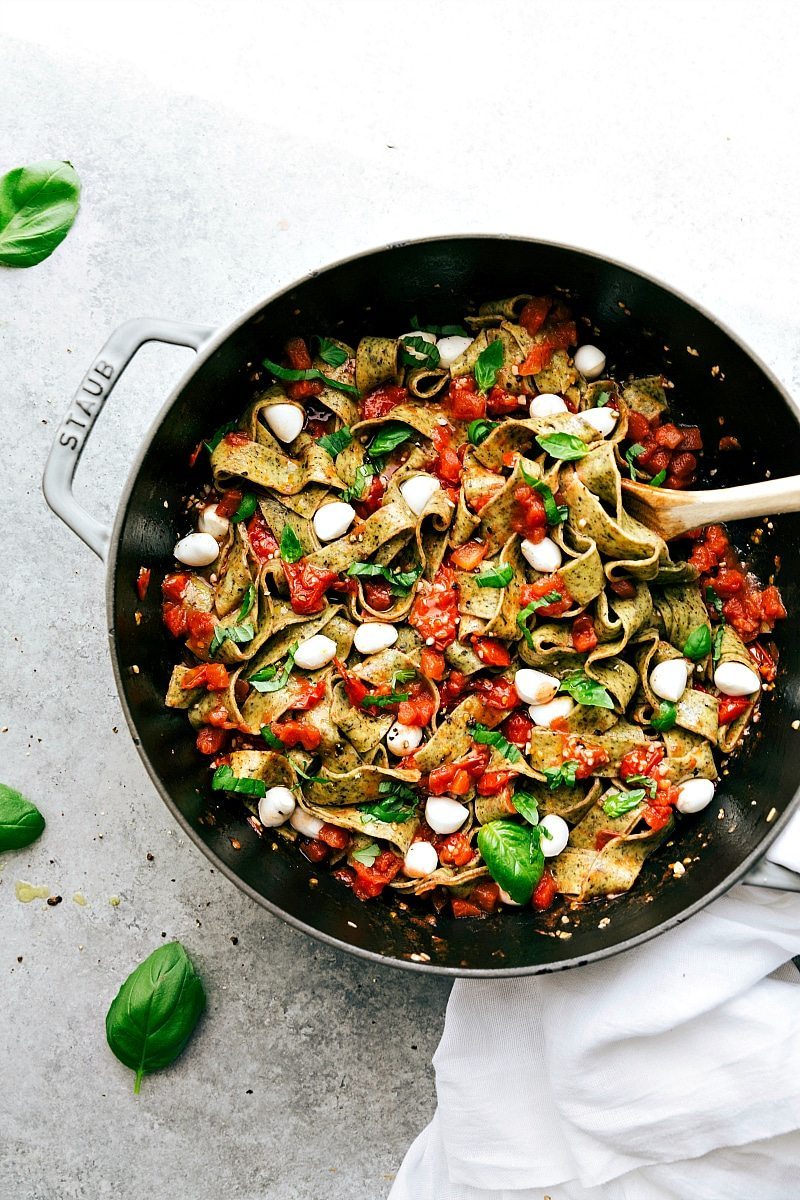 When we have long grocery runs, I'll usually let the boys pick out something from the produce section to eat as we shop. We'll buy that first, and then they can snack as I grab everything else.
The three top choices: bananas, apples, and cherry tomatoes. Those boys can eat a whole pint of cherry tomatoes before we are even to the fourth aisle of the grocery store.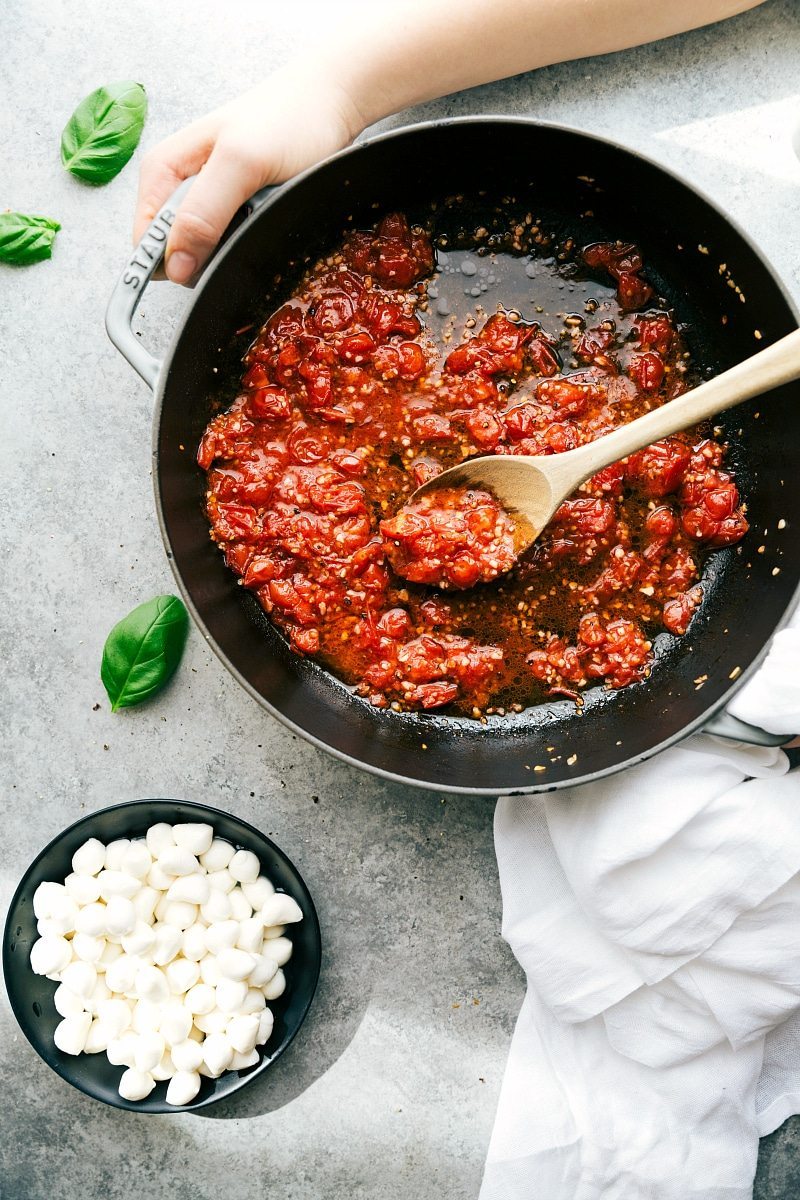 Because they love cherry tomatoes so much, I love incorporating them in meals — it's a pretty sure-fire way I know they'll eat what I've made.
Cherry tomatoes paired with pasta and I know dinner will be a hit. And this dish is just that — a huge hit in my home! It starts off with the most amazing NEW pasta made by Buitoni. It's refrigerated basil pappardelle and it's every bit as good as it sounds. If you love basil and pasta, you are going to go crazy over this pasta. It's fresh tasting, fully flavored, and ready in a flash!
This product is typically found in the deli area by the fancy cheeses or sometimes in the dairy section. The noodles are wide cut and flat with actual real basil infused into the pasta dough. This pasta is also made fresh with no GMO ingredients.
Since there are so few ingredients in this dish, that pasta really is the star.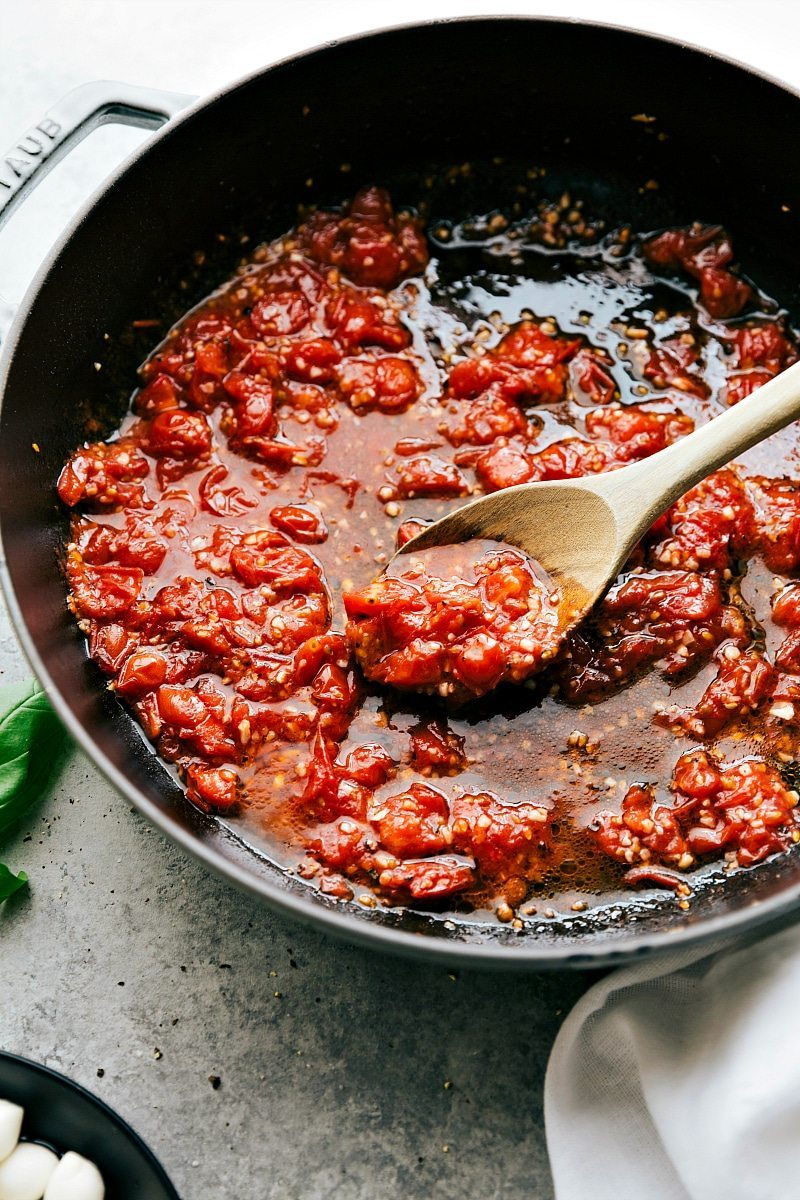 While the pasta is cooking you whip up a simple cherry tomato sauce — cherry tomatoes + garlic + olive oil and that's IT. Toss that sauce over the basil pasta and it's just a matter of adding some mozzarella pearls + fresh basil. Then dinner is served — it doesn't get too much easier that that!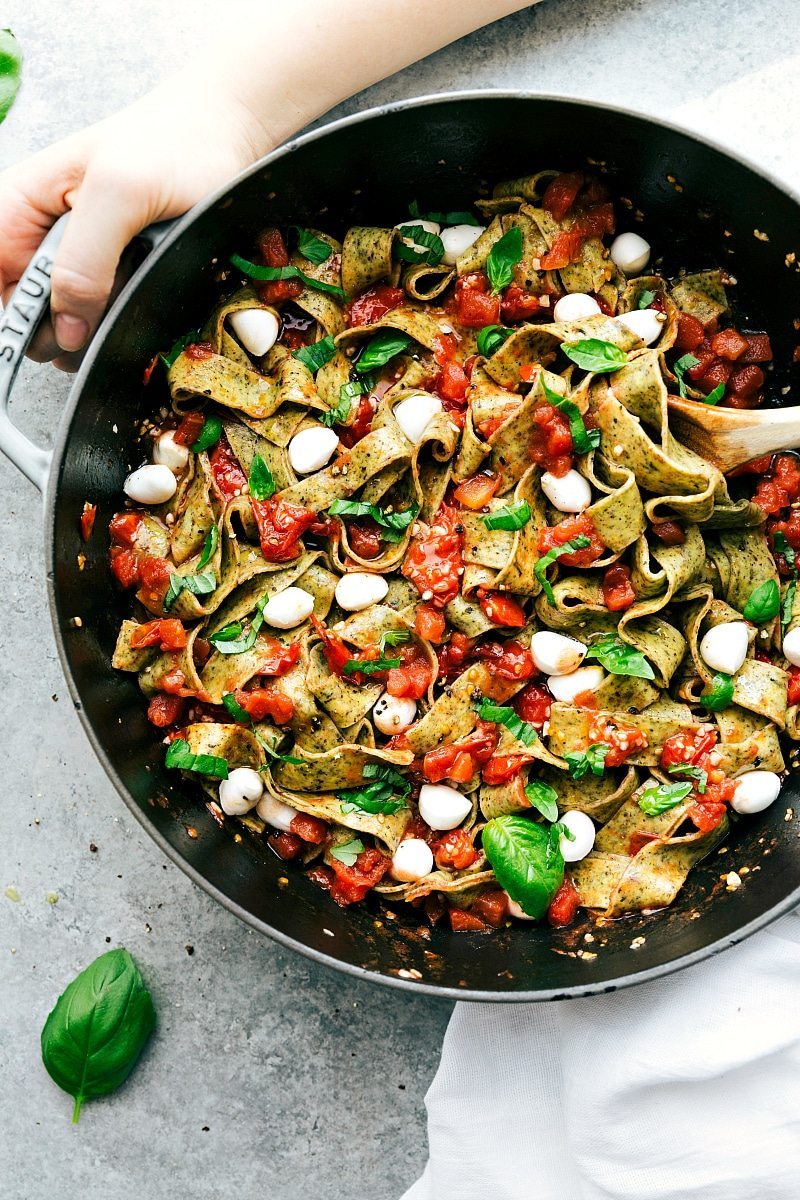 This is one of the easiest dishes you'll ever make and the flavors are out of this world! It's about a 15-minute prep time tops and something the whole family will love. Enjoy!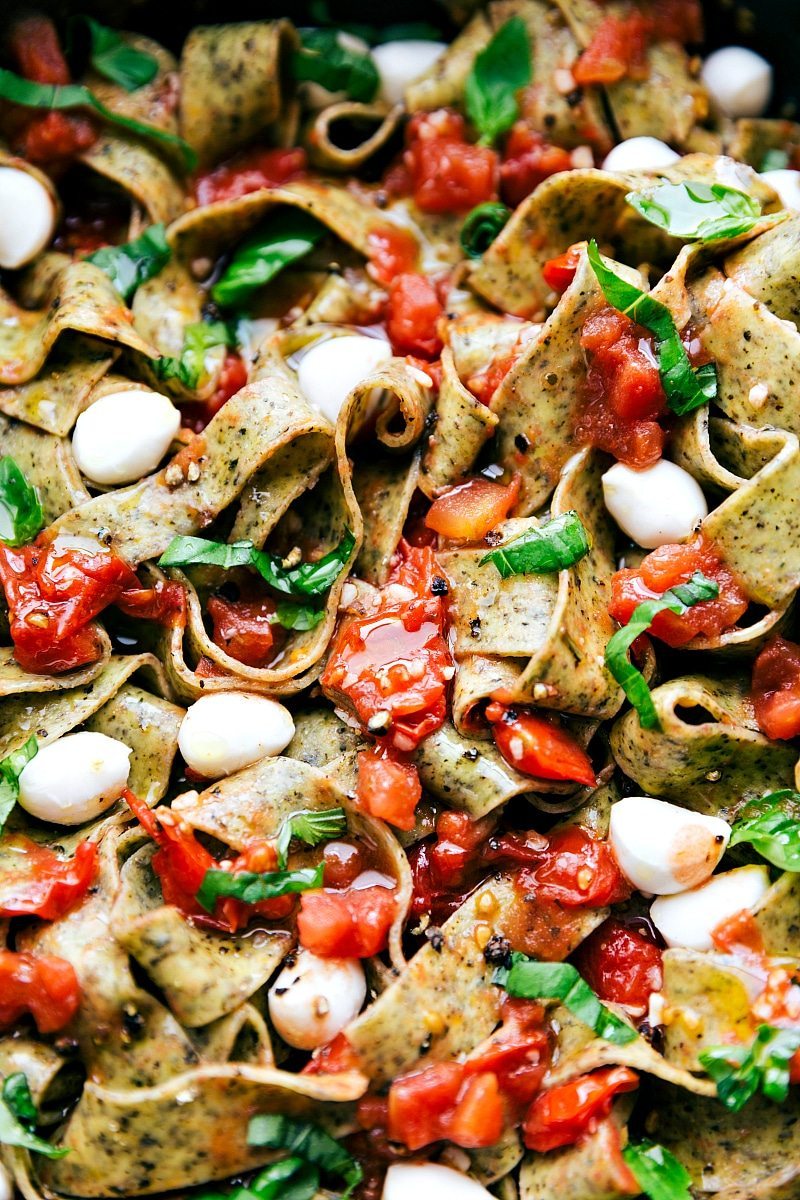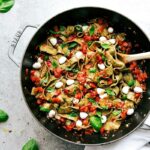 Caprese Basil Pasta
BUITONI Basil Pappardelle topped with crushed cherry tomatoes, mozzarella balls, and fresh basil.
Ingredients
1

package (9 ounces)

Buitoni Basil Pappardelle

3

tablespoons

olive oil

2

teaspoons

minced garlic

1 and 1/2

pints (about 3 cups)

cherry tomatoes

1

cup

fresh mozzarella balls

1

large bunch

fresh basil

(about 1/2 cup packed basil)

Salt and Pepper

Optional: 1/3 cup freshly grated Parmesan cheese, 1/2 - 1 teaspoon red pepper flakes
Instructions
Follow the package directions to cook the basil pappardelle. Drain; reserving 1/3 cup of the pasta cooking water and set aside. Meanwhile, quarter the cherry tomatoes. (Halve them if they are super small)

In a large skillet, add the olive oil and warm it over medium heat. Add in the garlic and stir for 30 seconds.

Add in the cut cherry tomatoes and about 1 teaspoon salt and about 1/2 teaspoon fresh cracked pepper.

Stir and smash the tomatoes as they begin to soften in the heat Continue cooking the tomatoes until they make a thick and chunky sauce, about 4-6 minutes. Meanwhile, ribbon the fresh basil.

Add the tomato sauce to the pasta and toss. Add in the mozzarella balls and fresh basil.

Toss together and use add the reserved pasta water slowly until the pasta is moist (you may not use it all).

Serve with a sprinkle of fresh parmesan, red pepper flakes if desired, and any additional salt or pepper.