Delicious Brownie Molten Lava Cakes — gooey miniature cakes (made in a muffin tin) filled with oozing chocolate and flavored like a brownie! Only FOUR ingredients needed.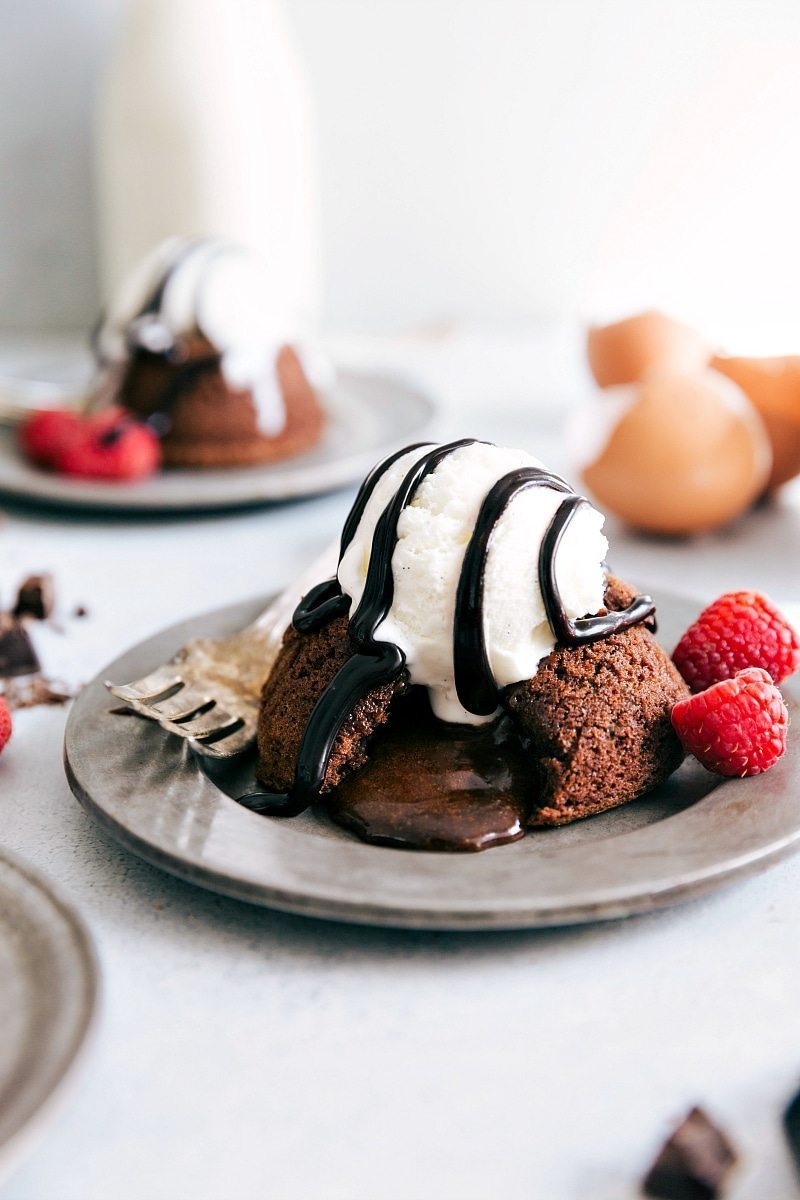 The toddler's favorite dessert EVER are Chili's molten lava cakes. He begs to go to Chili's and will literally eat anything off the menu if he can have a cake at the end.
The speed at which he then inhales the cake is nothing short of impressive.
So, obviously I've had to try and re-create those molten cakes for him!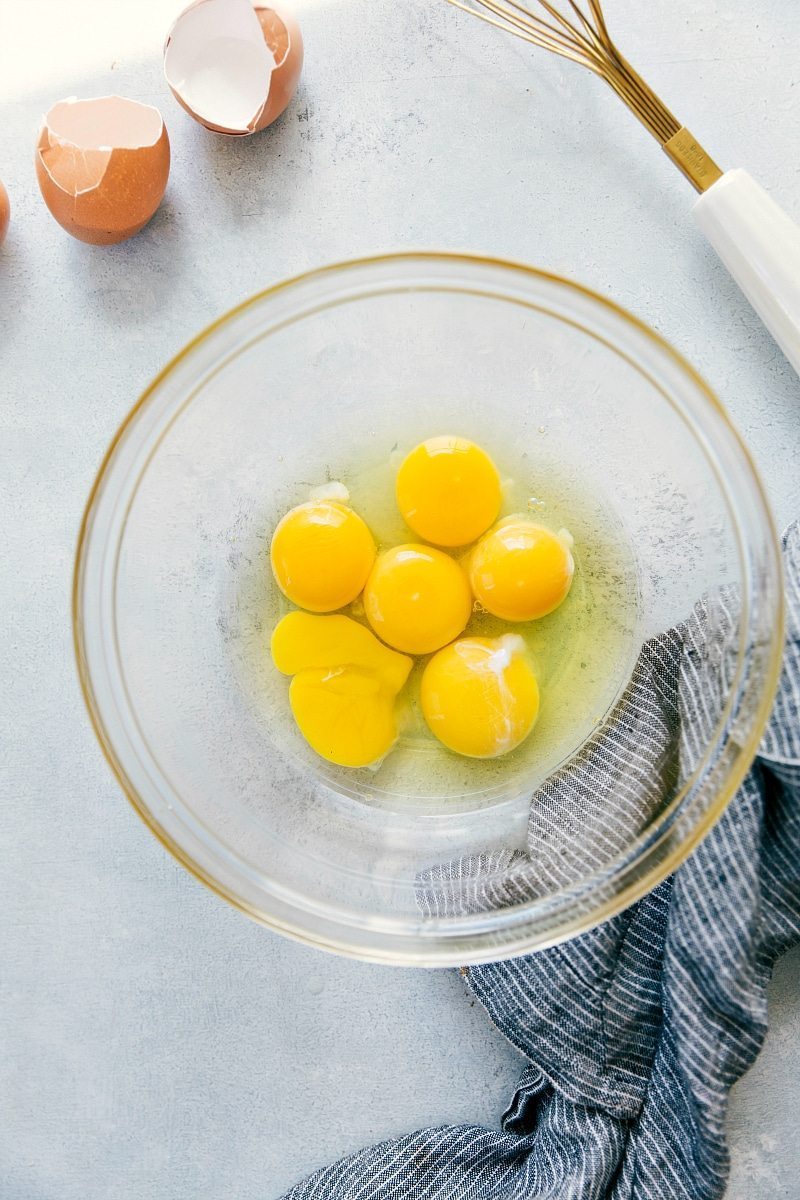 It has been a much bigger challenge than I thought! I've tried and adapted dozens of recipes and none have matched his expectations. In my opinion, some of the ones we've tried have been better than Chili's, but he's not a fan of the bittersweet or dark chocolate (which I love). Since he likes the ultra sweet and very chocolatey cakes, it has eliminated quite a few recipes!
So, finally, I'm so excited to share the molten lava cakes that win them all. He goes CRAZY over these and they've been my favorite as well. I think these blow Chili's cakes out of the water! 😉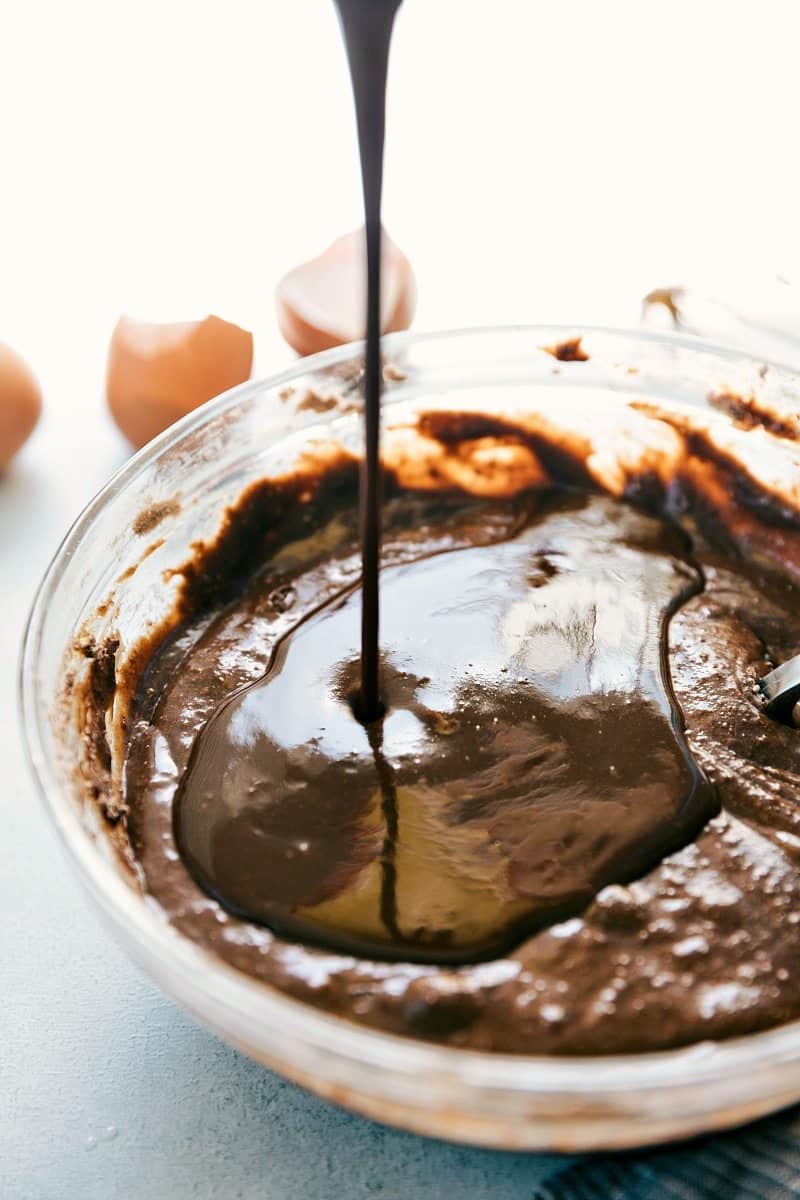 They are rich, fudgy, and only require FOUR ingredients! Seriously, it doesn't get much easier than that!
AND, you don't need any special ramekins or dishes to make these — just a regular-sized cupcake/muffin tin.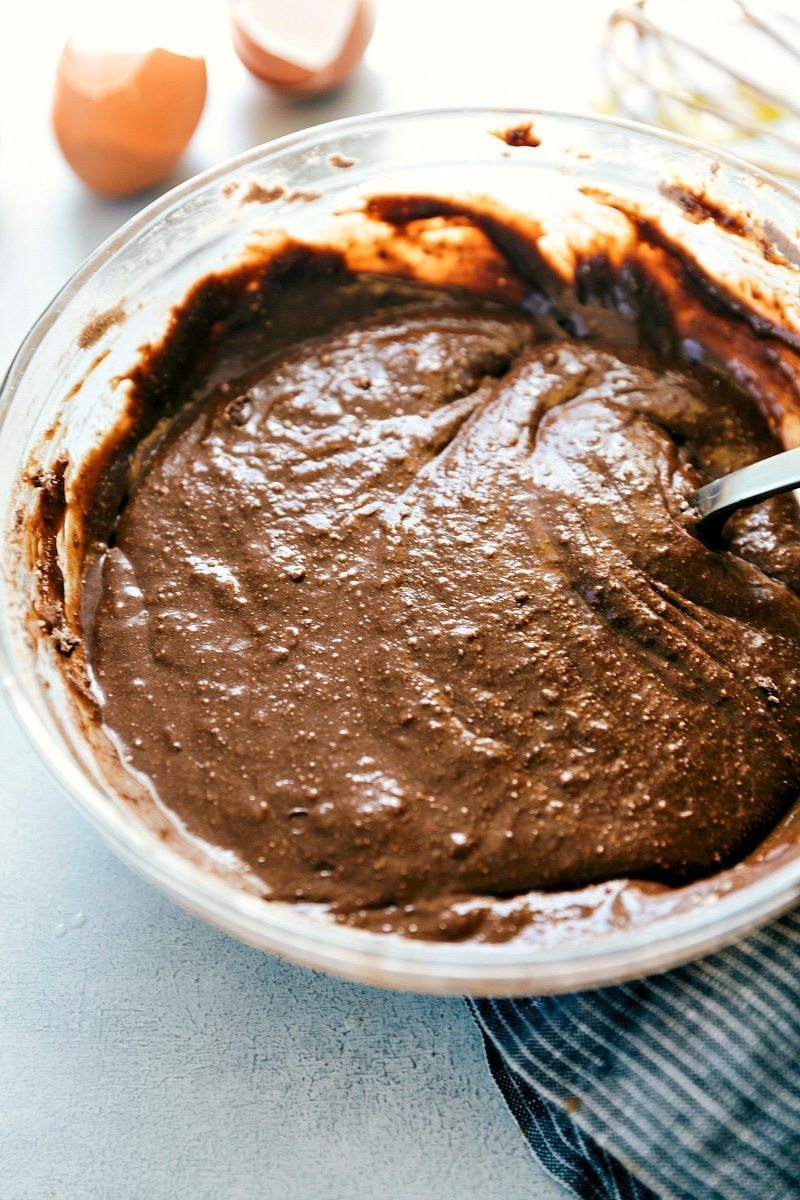 The most important thing to note with this molten lava recipe is you must have the right sized brownie mix. I like Ghiradelli best, but you can use another brand so long as it is 18.75 ounces. You'll also want to make sure you use large eggs. If you get those both, you'll be golden for this recipe!
ENJOY!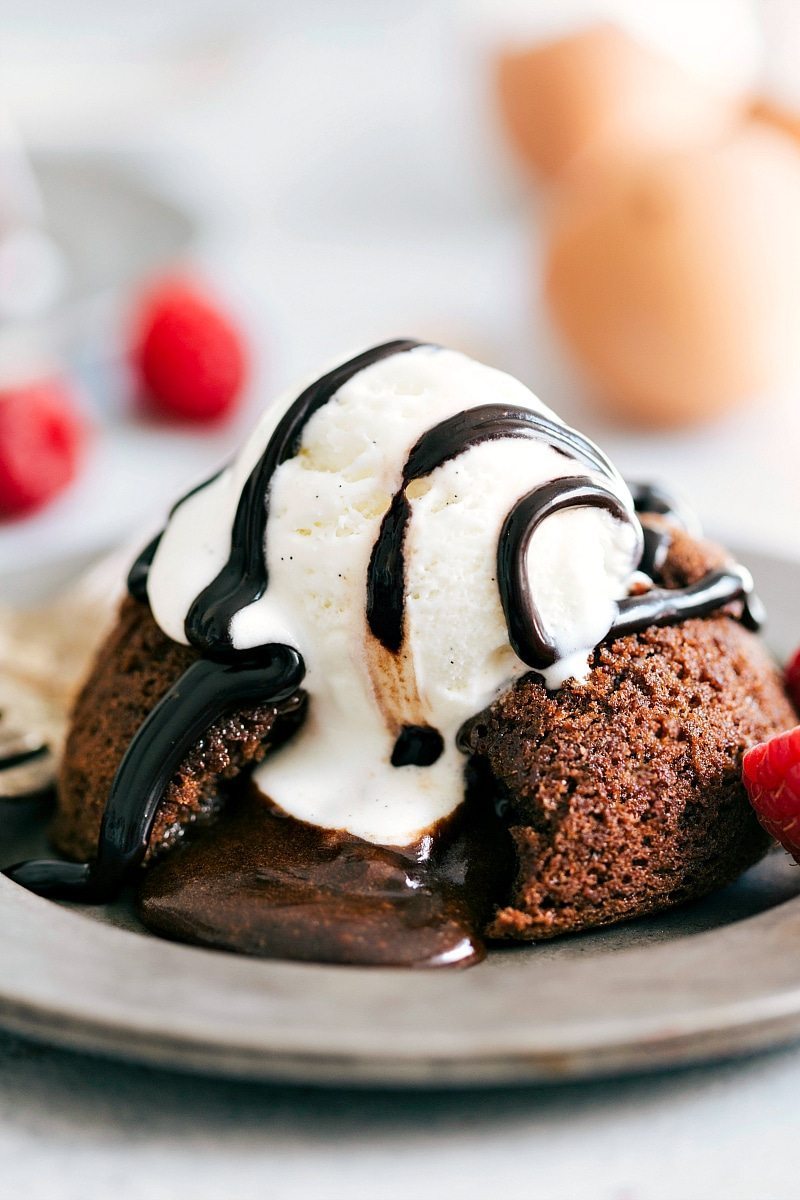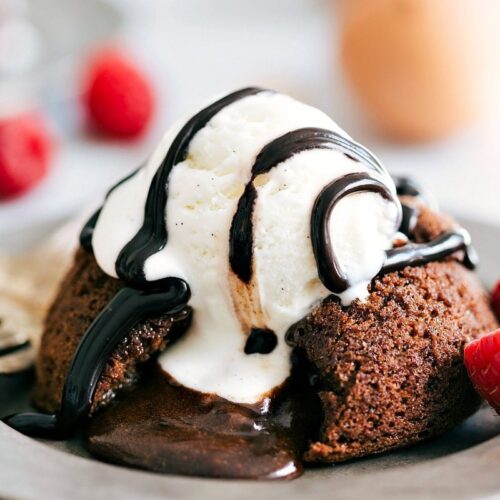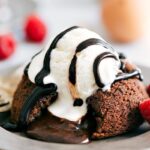 Brownie Molten Lava Cakes
"Brownie" Molten Lava Cakes -- gooey miniature cakes (made in a muffin tin) filled with oozing chocolate and flavored like a brownie! Only FOUR ingredients needed.
Servings
:
12
molten lava cakes
Ingredients
6

large

eggs,

separated (some yolks only)

1 box

(18.75 ounces)

Ghiradelli Chocolate Supreme Premium Brownie Mix

1/2

cup

unsalted butter

1/2

cup

milk chocolate bar,

coarsely chopped

Optional: vanilla ice cream, hot fudge topping
Instructions
Preheat the oven to 400 degrees F. Very generously grease a regular sized cupcake or muffin tin (with 12 cavities) and set aside.

In a small microwave safe bowl, combine the chocolate chips and butter. Microwave for 30 seconds and stir until melted. (Return to the microwave for 15 second increments until fully melted if not completely melted after first 30 seconds.)

In a large bowl, add in 3 full large eggs and then 3 YOLKS ONLY. Discard the 3 egg whites (or reserve for another recipe). Whisk the eggs and yolks until smooth and frothy.

Add in the DRY brownie mix (do not use any ingredients listed on the back of the brownie mix) and whisk until combined (it will be a little lumpy). Set aside the fudge mixture in the brownie mix (you can use this to top the cakes after they are baked)

Now slowly add in the melted chocolate + butter mixture, whisking constantly.

Stir gently until ingredients are completely combined.

Divide the mixture evenly among the muffin tin. You should fill them most of the way full and use all of the batter on the 12 tins.

Bake for 10-12 minutes being careful to not overbake. Remove and allow to sit at room temperature for 2 minutes. Use a spoon to loosen the edges of each cake (very important).

Now take a large tray and place on top of the muffin tin and cakes. Flip the muffin tin upside down onto the tray. Let stand for a minute so gravity can do its job!

All of the cakes should have loosened and be on the tray now. Use a spatula to move the cakes to individual plates.

If desired, top with ice cream and reserved fudge from the brownie mix. Eat quickly after plating to enjoy the fudgy molted center!
More Amazing Dessert Recipes:
More Molten Cake recipes from around the web: Low Carb Peanut Butter Molten Lava Cakes and Crockpot Chocolate and Peanut Butter Lava Cake.