Disclaimer: Please note that some of the links below are affiliate links and I will earn a commission if you purchase through those links. I am only recommending the companies and products that I have used and had a great experience with.
FIRST: BUY A HOSTING PLAN
I am currently hosted by "A Small Orange." I couldn't be happier with them and would highly, highly recommend their services. They have prompt and great customer service (24/7), tons of tutorials and "helps," and very competitive prices. (HINT: 2 months FREE hosting if you purchase a yearly plan!)
There are quite a few plans to choose from, but the great news is that upgrading is SUPER easy. Because of this I would recommend starting with one of the lower plans and just upgrading as your traffic grows. No sense in paying a ton monthly before you have the traffic to justify that!
Okay, so to start click here and scroll down to "Find the Right Hosting Plan for You." Then click on Shared Hosting. (Right now I am on Cloud VPS Hosting, but started on a shared hosting server).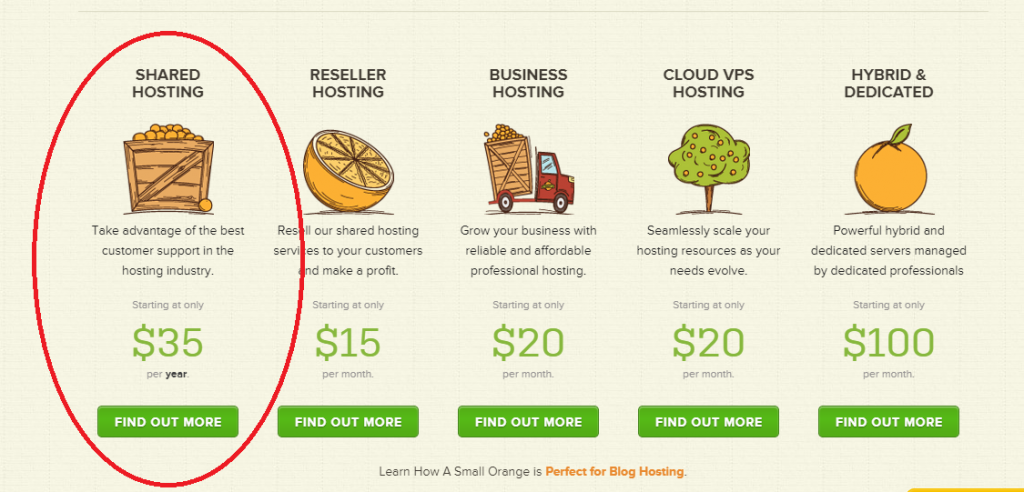 Clicking on "Shared Hosting," will bring you to this page where you can pick which plan you want. I would suggest doing the "Small" for $5 a month as this is super cheap and gives you a lot of storage space for all the photos you'll be uploading. If you click "Order Now," you lock into a cheaper annual rate which essentially translates into getting two months of hosting for free. Plus you get your domain name for FREE if you do the 12 month price.
SECOND: REGISTER A DOMAIN NAME
Your domain name is what your blog will be known as; for instance, mine is "chelseasmessyapron.com"
To check if your domain has already been taken go here: https://customers.asmallorange.com/cart.php?a=add&domain=register You can enter in your ideas and find out if they're available or have already been taken.
Click on "I'd like to order a new domain" and then put in the domain you picked out. Click "Order Selected Domains". Congratulations – you now have your own domain and hosting!!
THIRD: INSTALL WORDPRESS
Once your domain and hosting is set up, the next step is to install WordPress on your site. (A Small Orange makes this installation simple by using Softaculous which is a third party software installer). You can access Softaculous on your cPanel provided by A Small Orange.
Login into your cPanel. Don't know where to find your cPanel? Here's an easy and secure way: type in https://yourdomain.com:2083 but replace "yourdomain" with your own website domain. For me this would be: https://chelseasmessyapron.com:2083
Click on the Software/Services section and click "Softaculous"
Click "Install" on the WordPress icon to begin the installation.
There are a few more steps just for customizing your WordPress which you can read more about here. SO easy right?!
Now you can use your new username and password you just set up to log into the WordPress dashboard at yourdomain.com/wp-admin (yourdomain, is of course, yours)!
 CONGRATS! You have your very own blog set up! Now that you have your very own awesome blog…what's next? …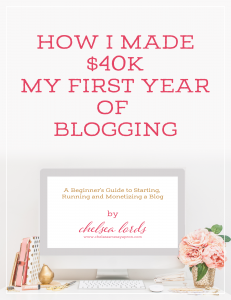 This book shares how to start a blog (in much greater detail), how to place ads, how to monetize your blog (and score free products), and how to grow your social media. This book is written by me and contains everything I learned in my first year of blogging. It shares my tips, tricks, secrets, and most importantly everything I wish I had known when starting my blog. Read more about this book and see sample pages here.