Easy-to-make miniature pancake poppers that taste like a cinnamon roll pancake! Very little effort, ready in 30 minutes or less (including bake time), and a fun breakfast the whole family will love!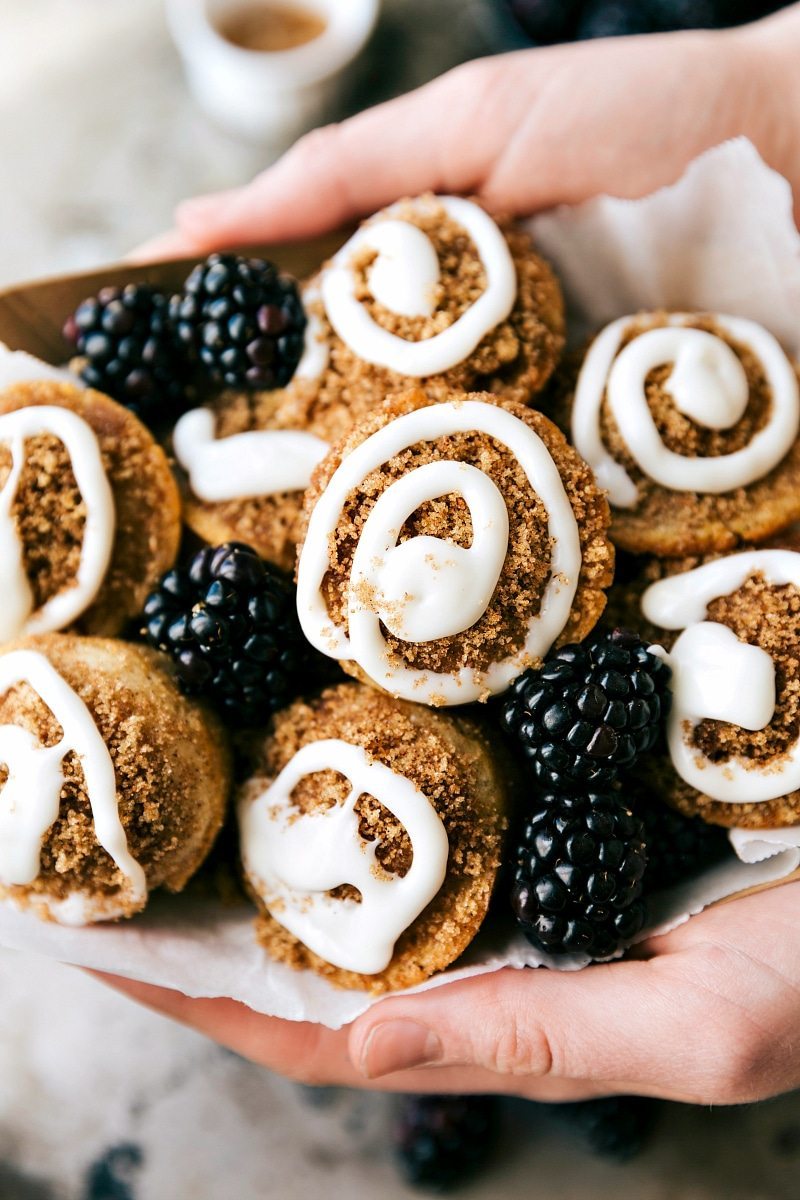 Pancakes + Cinnamon Rolls + allllll the syrup is what we're serving up today for quite the breakFEAST. And the great news about these little poppers — they are QUICK. I'm talking under 30 minutes to have these ready and that is including bake time!
If you've ever had cinnamon roll pancakes, you are going to be obsessed with these little poppers. Cinnamon roll pancakes can be a little tricky to get right and often create quite the mess on the griddle. These poppers take that mess and the trickiness out, but leave you with, dare I say, all the flavor and more! These poppers make for a meal the whole family will be crazy about.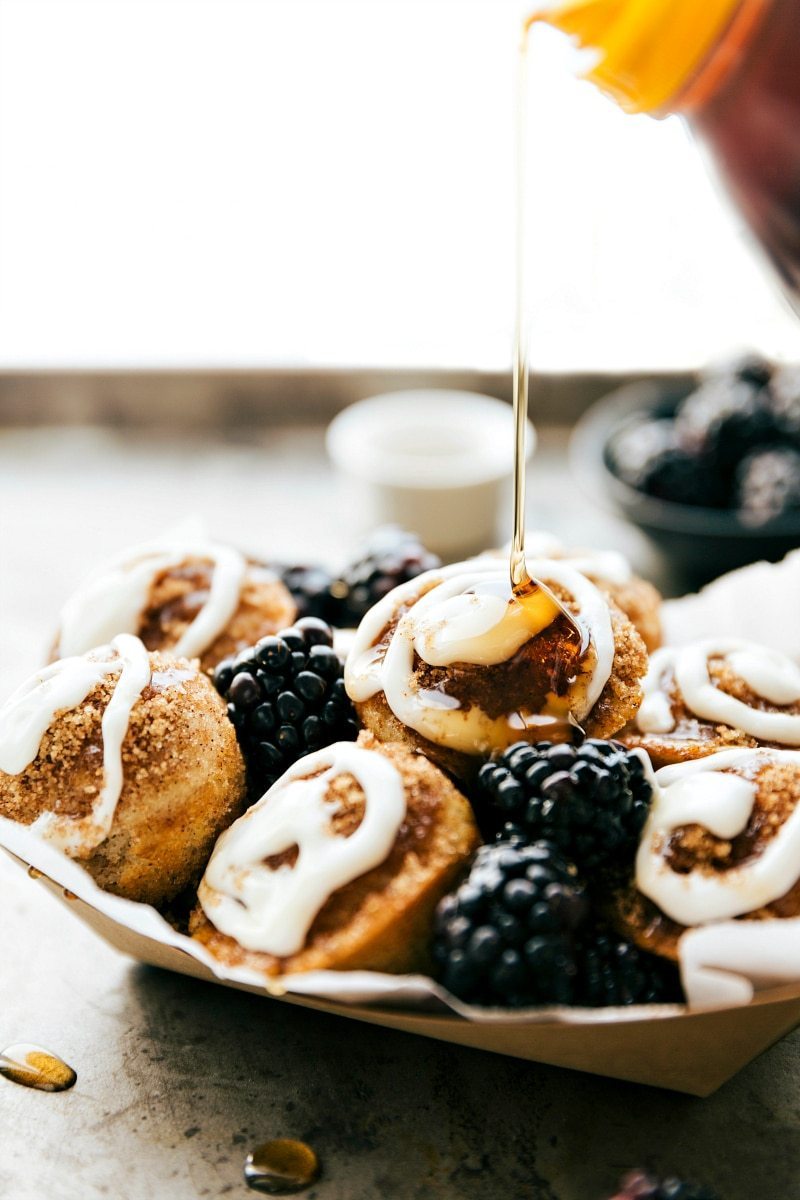 The base is essentially a pancake in miniature muffin-tin form. You'll mix up a delicious pancake batter and then pour it into a muffin tin and bake. While those are baking, you have *just* the right amount of time to prep the cinnamon sugar topping and the sugared glaze that tops these.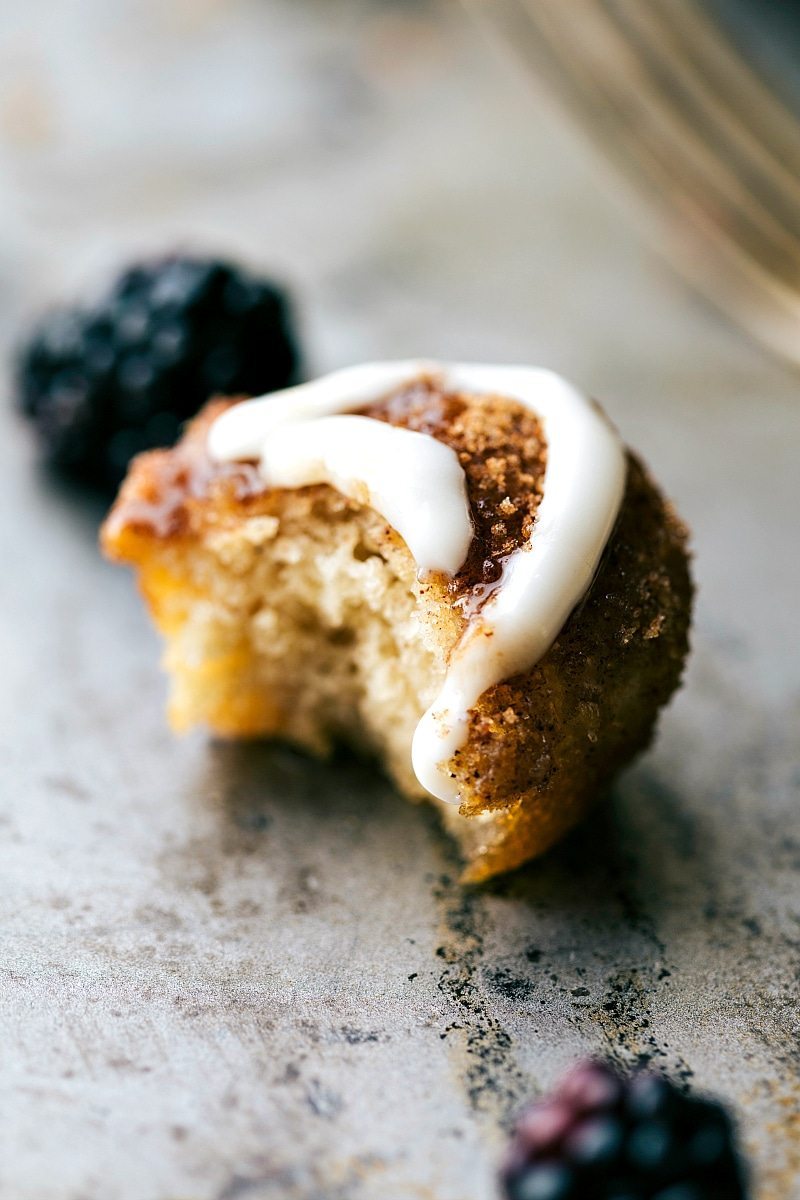 And no pancake is complete without a large drenching of some good syrup! For these pancake poppers, I'm using Hungry Jack's syrup. A few things that I love about their syrup — first, the bottles. They are uniquely designed to fit in the microwave meaning warm delicious syrup for every single bite.
And the other thing — they have an easy pour cap helping to ensure that breakfast is also mess-free. And that is huge for the mom of two boys that seem bent on making massive messes anywhere and everywhere they can in the house.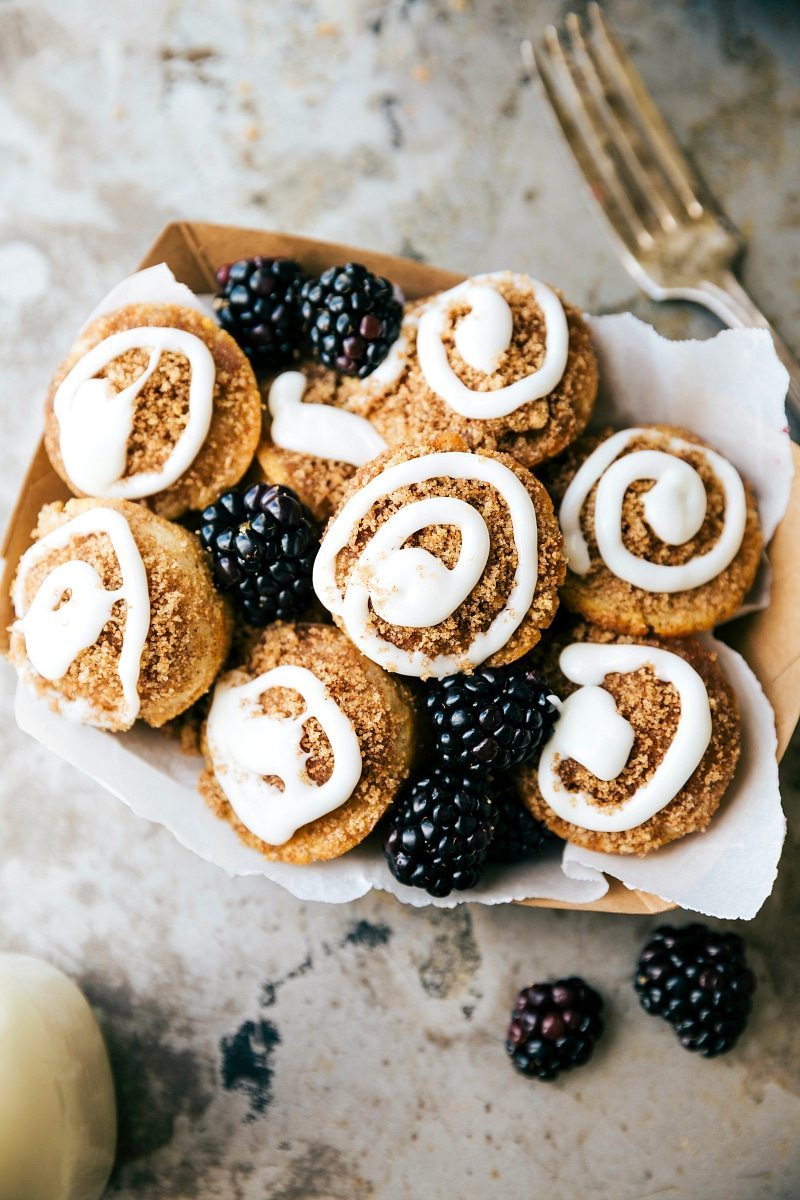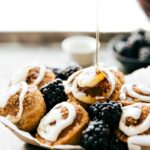 30-Minute Cinnamon Roll Pancake Poppers
Ingredients
1

cup

white flour

1/4

cup

white sugar

1/4 cup

+ 2 tablespoons

brown sugar

separated

1

teaspoon

cinnamon

separated

2

teaspoons

baking powder

1

large

egg

1/2

cup + 3 tablespoons

unsalted butter

melted, separated

3/4

cup

milk

1%, 2%, or whole

1

teaspoon

vanilla extract
Optional Glaze
1

ounce

cream cheese

softened

3 and 1/2

tablespoons

butter

softened

1/2

teaspoon

vanilla extract

1

tablespoon

milk

3/4

cup

powdered sugar

Pinch of salt
Instructions
Preheat the oven to 350 degrees F. Lightly grease and flour (do not use cupcake liners) the cavities of a miniature muffin tin and set aside.

Combine the flour, white sugar, 2 tablespoons brown sugar, 1/2 teaspoon cinnamon, and baking powder in a bowl and stir to combine.

In another bowl, lightly beat the egg. Beat in the milk, 1/2 cup melted butter (make sure it isn't hot so it doesn't cook the egg), and vanilla.

Combine the wet and dry ingredients until completely mixed together.

Using a cookie scoop, scoop up the mixture into the prepared muffin tin. Fill cavities about 3/4ths the way full

Bake for 12-14 minutes or until lightly browned around the edges.

Remove and allow to cool for a few minutes. Use a fork to coax them gently out.

Grab 2 bowls: in 1 melt the remaining 3 tablespoons butter, in the other take the remaining 1/4 cup brown sugar and remaining 1/2 teaspoon cinnamon and stir to combine.

Dip the tops of the slightly warm pancake poppers into the butter. Shake off the excess and then generously dip into the brown sugar mixture.
Optional Glaze
While the pancakes are baking, beat together the cream cheese and butter until smooth. Add in the vanilla, milk, powdered sugar, and salt. Mix until combined. Thin if needed with a little more milk or alternatively, thicken with a little more powdered sugar
More quick and easy breakfast ideas: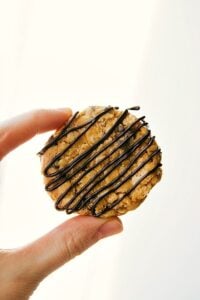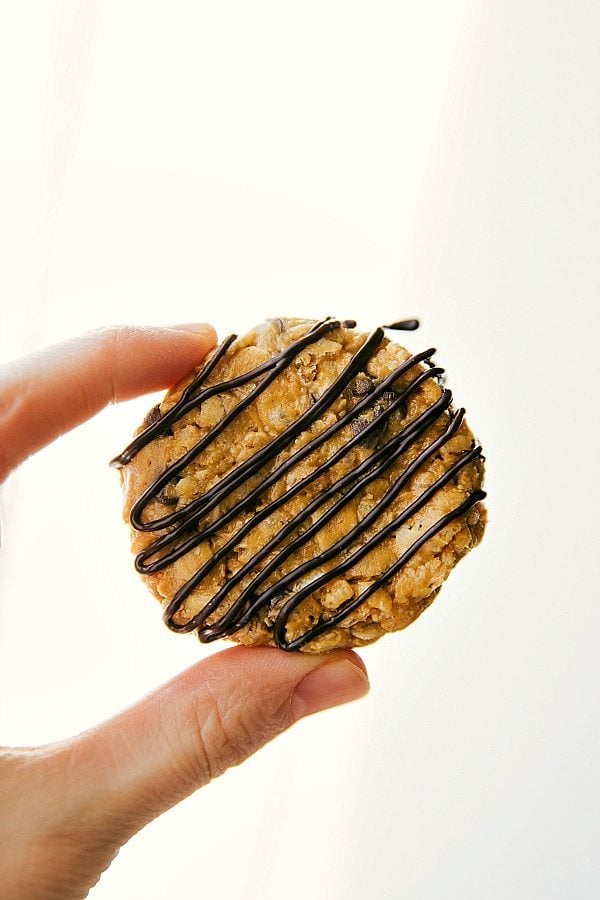 No Bake Healthy Breakfast Cookies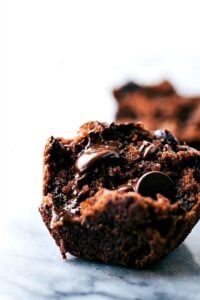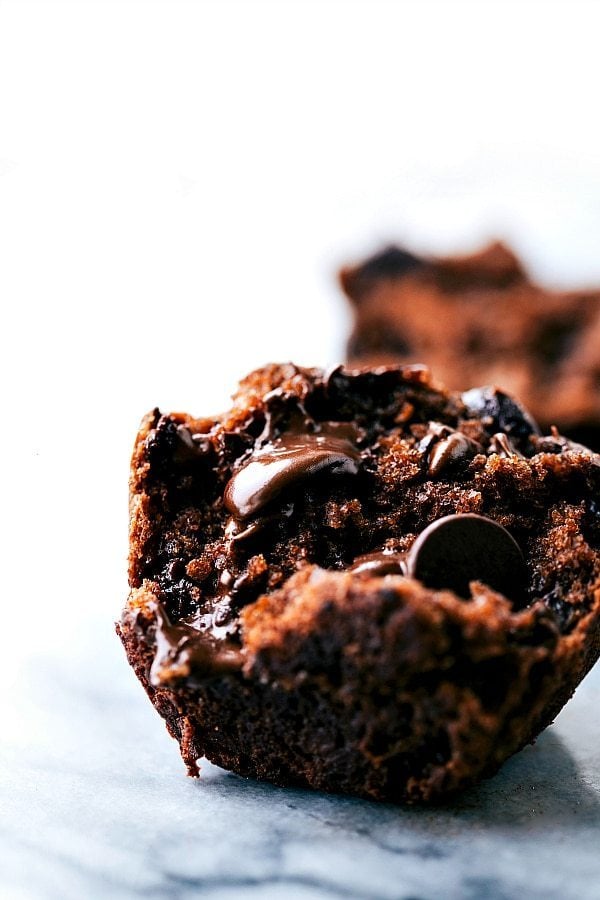 Delicious "Bakery Style" Greek Yogurt Chocolate Banana Muffins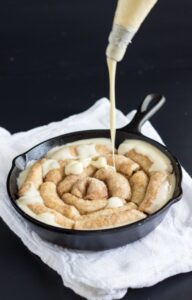 Cinnamon Roll Skillet Cake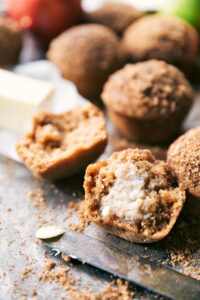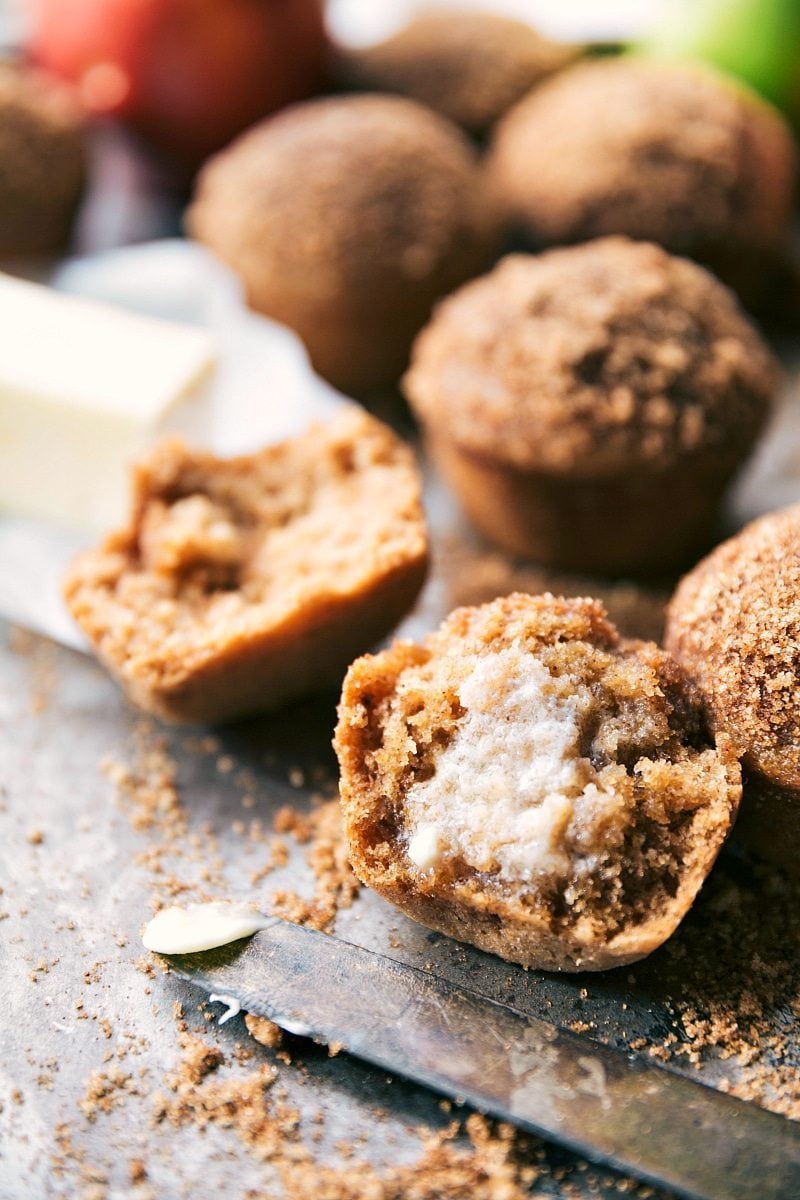 Healthy Applesauce Muffins
Special thanks to Hungry Jacks for sponsoring this post! As always all opinions are my own.